---
There is always at least one promising rookie that gets injured during the preseason every year. This year, it was the Redskins second-round pick out of LSU, Derrius Guice. He went down after a first quarter run against the Patriots in Week One of the preseason.
The stiffness in his walk after the game wasn't a good sign. But the MRI results the next day were even worse—torn ACL. Just like that, his season is over before it ever got a chance to get going.
It's a heart-breaking development for Guice and a pretty bad one for the Redskins run game as well. To have a rookie come in with the hype and promise that he has and lose him can be devastating. But then why isn't Redskins head coach Jay Gruden worried?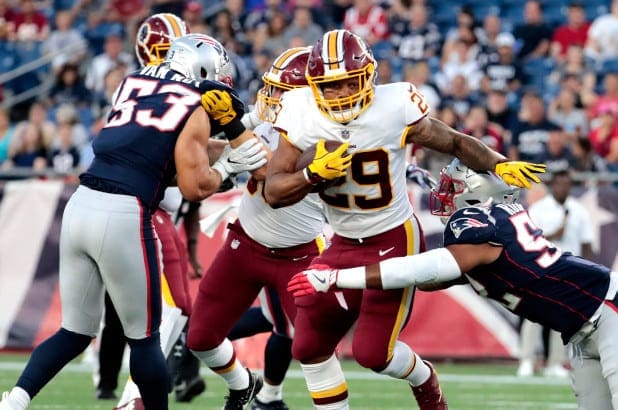 "We have guys in here," Gruden said. "We drafted Derrius because he was the best player, not because we weren't satisfied with the backs we have. We're pretty good at the running back spot.
"We'll have it covered, no problem, but we are disappointed."
Okay, so the team will miss him, but Gruden is not too concerned. Are they going to be just fine with what they have?
Well— it depends on how you look at the whole situation. Guice was going to be the primary back; the kind of guy you give the ball to 17-25 times a game (if not more). The other guys would get the occasional carry in relief. But the bulk of the rushing work was going to go through him.
Do they have a single guy that can do that? No—but that's okay because the combination of guys they have will be up to the task.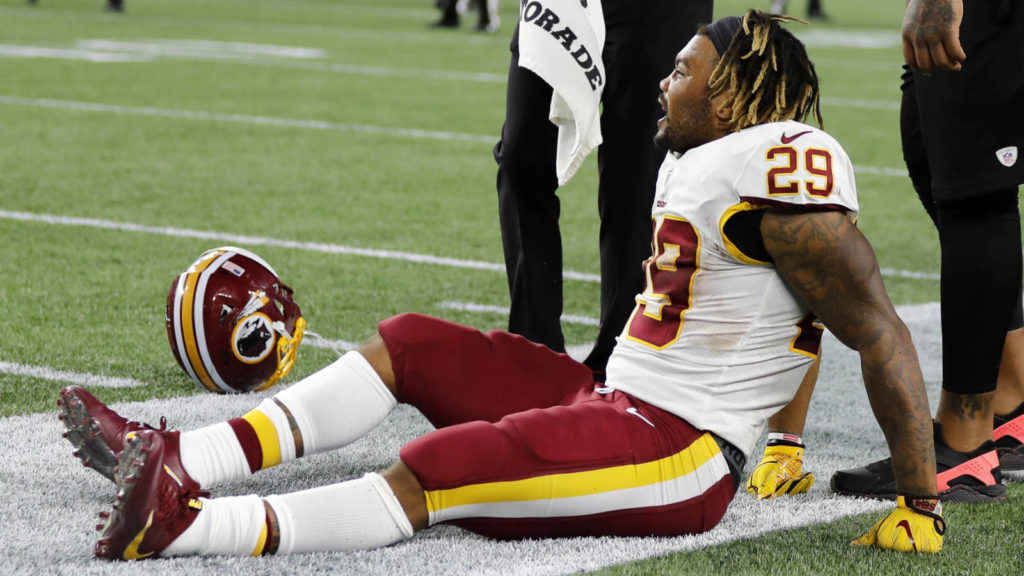 Chris Thompson is not going to run the ball a lot. But he has proven himself to be a very effective threat in passing situations. He's had more carries (170) than receptions (129) during his four years in the NFL. But he's done more damage as a receiver (1,126 yards and nine touchdowns) than as a runner (878 yards and five touchdowns).
Rob Kelley showed a lot of potential as a runner in 2016 (168 carries for 704 yards and six touchdowns). He was one of those guys who really seemed to run better the more carries he got.
Samaje Perine had a low per carry average during his rookie season (3.4 yards). But there were times where it was easy to see why the Redskins drafted him. There was the 117-yard game against the Saints. He followed that up with a 100-yard game against the Giants.
Between Perine and Kelley running the ball and Thompson doing most of the receiving work, the Redskins backfield should still be in good shape. It will not be as dynamic as it could have been. It may be a little predictable. But it should be just fine.
Does that mean they will not miss Guice? At this point it's safe to say they won't. They will not miss him because you can't miss what you've never had. Players fail to live up to high expectations and preseason hype all the time. Looking great in practice is one thing. But until he does it in a game, there is nothing to miss.