---
In 2012, the MVP honors at the NBA's Las Vegas summer league were shared by Damian Lillard and Josh Selby. This illustrates two facts about the summer league. The first is that it tends to be largely dominated by guards. With fewer established plays and systems, summer league takes on more of a pickup style in which quick, creative players and shooters have some production advantages. The second fact is that performance in this league is rarely indicative of how a player's career will go. As we now know, Josh Selby would be out of the league in short time, while Damian Lillard would go on to become an All-NBA player.
Despite the fact that we know it's an unreliable snapshot of a very loose style of play, however, most big NBA fans usually can't resist drawing some conclusions from summer league. This year is no exception, and with a rookie crop that looked a little better than expected and a few second-year players making an impact, it was actually an interesting month of basketball.
These are a few of the lasting impressions.
2nd Year Standouts Stole The Show
It would be fair to say that the most impressive player and the most surprising player at the 2018 summer league were both guys heading into their second seasons.
The most impressive was Josh Hart. The Villanova veteran had a sneakily solid rookie season with the Lakers in 2017-18, averaging 7.9 points and 4.2 rebounds and shooting right around 40 percent from three. Hart built on this campaign by winning MVP in Vegas this summer, averaging 22.4 points and contributing all over the court. The caveat stands throughout this piece that overreactions to summer league are silly – but this performance after his rookie season raises the question of whether Hart may in fact be leapfrogging Kyle Kuzma as one of the most valuable Lakers moving forward.
Another second-year standout, and the most surprising player at summer league, was Harry Giles. Once the best player in his class heading into Duke, Giles suffered from multiple knee injuries and surgeries. And even when he came back toward the end of his lone college season, he looked it. Giles moved like a hastily constructed bionic man, and it was difficult to imagine him regaining his former fluidity and tenacity. He still didn't look like the player we saw in his high school highlights this summer, but it's clear he's worked extremely hard on developing his game with more limited athleticism. There were silky turnaround jumpers, half-hooks, and great defensive instincts, and suddenly Giles looks like a legitimate post contributor for the Kings. Good for him.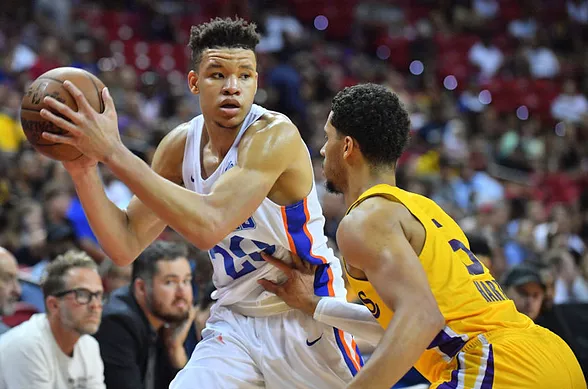 The Knicks' Draft Looks A Lot Better
I was very, very low on the Knicks' draft. Kevin Knox was essentially a bust pick for me, and Mitchell Robinson, while tough to evaluate, certainly seemed underwhelming heading into the draft (which is why he was picked in the 30s after once being thought of as a lottery prospect). I'm not ready to eat my words based solely on summer league, but these two were some of the most intriguing players we saw in July. Knox was one of the league's top scorers at 21.3 PPG, and while his 35 percent mark from the field left something to be desired, it was encouraging to see him scoring in different ways and playing a little more aggressively than he did at Kentucky. Robinson, meanwhile, was a savage. While Knox was effective but inefficient, Robinson notched a double-double average while shooting 67 percent from the field, and blocking 4 shots per game on top of that. If this is any hint of what's to come, the Knicks may finally be onto something.
Trae Young Is Fine
I can't remember basketball media being so ready to gang up on a good, fun young player. Seemingly every NBA analyst with a written or podcasting platform has commented on Young dropping off dramatically down the stretch at Oklahoma, when in reality the "drop-off" was pretty much a failure to average 40 points and 17 assists, as it looked for a couple weeks like he might be capable of doing. Here was the dramatic drop-off: from February on, Trae Young averaged 21.8 points and 7.2 assists per game. Yes, Oklahoma lost a lot of games in that stretch and Young's 3-point accuracy suffered, but in a vacuum I'm still taking those numbers from a freshman.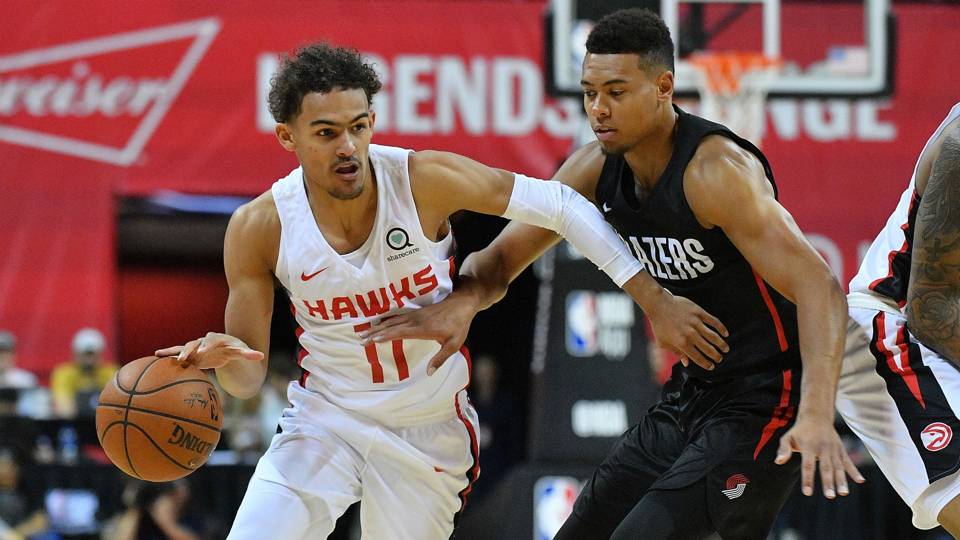 Those same media members instantly piled on when Young started his summer league campaign with a few inefficient efforts. For the record, he wound up with 17 points, 6.8 assists and 38 percent from the field, while everyone drooled over Knox's 21.3 points, 6.5 rebounds and 35 percent shooting. There's just an expectation issue with Young that seems to make everyone view him through an insanely limited lens. He's not a finished product, but after a slow start this summer he found his shot, flashed some sensational playmaking ability, and put together a few solid games. Check out his highlights from the league. He's going to be just fine.
Positional Tiers Flipped
As stated, the prominent rookies made their class look better than expected. This has long been viewed as a mediocre draft class, but watching summer league it's hard to think of a team that should be particularly dismayed with a new rookie, at least among the lottery selections. In a subtle way though, we saw a little bit of a flip in the tiers among big men and guards.
What I mean is that on draft night there were effectively two tiers for bigs and guards alike. For big men, DeAndre Ayton and Marvin Bagley III were the cream of the crop, with Jaren Jackson Jr., Mo Bamba, and Wendell Carter Jr. occupying the second tier. With the guards, Luka Doncic and Trae Young were on top (though plenty did have Young ranked lower) with Collin Sexton and Shai Gilgeous-Alexander just a hair below.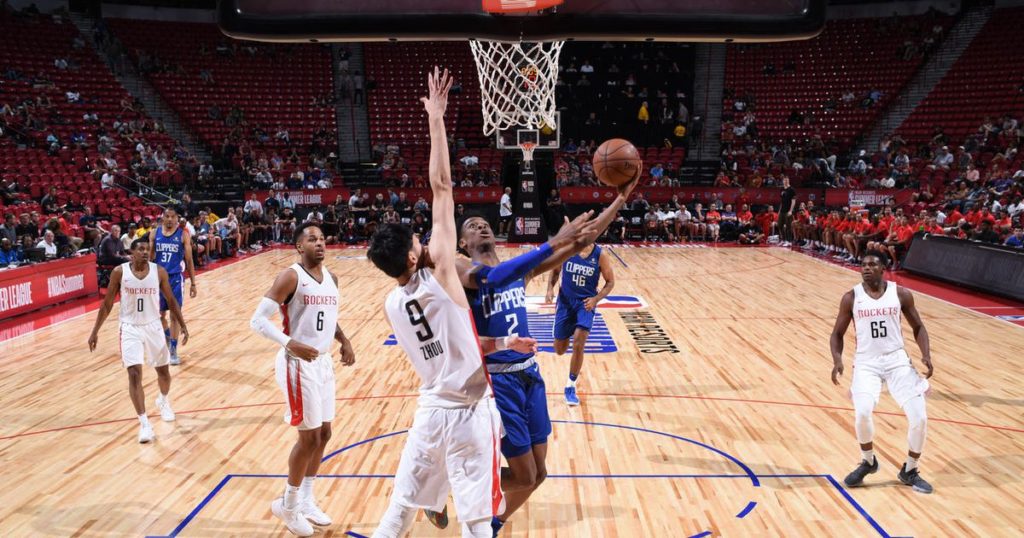 Now, Doncic didn't play in summer league and Bagley was limited by a very minor injury, with the Kings opting to sit him as a precaution. Given those absences though, the second tier guys were, on the whole, more impressive. Bamba had a quiet summer, but Carter and Jackson were both excellent, and looked from this tiny sample size like the best big men in the class. Meanwhile, Gilgeous-Alexander added fuel to some existing rumblings that he could wind up being the best point guard in the draft, and Sexton probably outperformed Young, though not by too much. Plus, he earned some serious points by showing more defensive intensity in a summer league game than the Cavaliers guards did throughout the 2018 playoffs, as the Twitterverse pointed out at length.
Tied at 98 with 15 seconds to go …

Collin Sexton had his game face on. pic.twitter.com/4JObQbiDPa
— SportsCenter (@SportsCenter) July 17, 2018

That doesn't mean these tiers will stay flipped. If anything, it just speaks to that same idea about the class looking stronger. The top guys didn't disappoint so much as the guys from deeper in the lottery showed up. And all of a sudden it looks like there could be eight or ten very good rookies joining the league.
That's not a bad prevailing takeaway from an NBA summer league.