Let's be honest, any chance we get to have a sneak peek into the lives of rich and famous celebrities, we'll take – and especially when it comes to their stunning, multimillion dollar homes. Tiger Wood's ex Elin Nordegren has been estimated to be worth a colossal $100 million, and these days lives with her new baby daddy Jordan Cameron in an impressive $49.5 million Florida mansion. We'll give you an insider's tour of it. Then, just because we like you, we'll also provide a glimpse at their next home – a private island in Sweden.
[post_page_title]The great outdoors[/post_page_title]
This mansion is absolutely beautiful, with a British West Indies architectural influence to compliment the 1.4 acres of land the house stands on. However, the palm trees surrounding the property give a feeling of seclusion.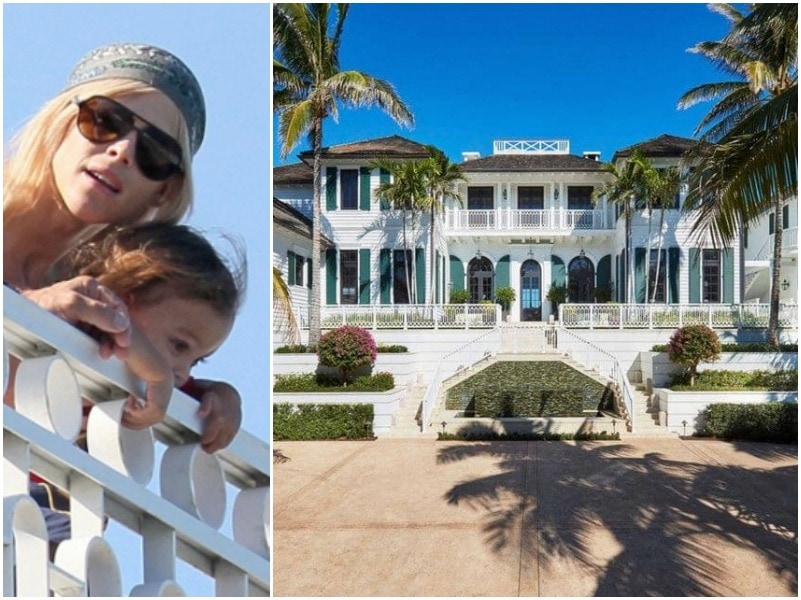 It seems like the perfect place for anyone who adores the beach. In this case, the lucky people are Elin, the two kids she had with Tiger, her football player boyfriend Jordan Cameron – and their new baby boy, who arrived in October of 2019. They're only temporarily residing there, of course, but we'll get to that.
Pages:
Page

1
,
Page

2
,
Page

3
,
Page

4
,
Page

5
,
Page

6
,
Page

7
,
Page

8
,
Page

9
,
Page

10
,
Page

11
,
Page

12
,
Page

13
,
Page

14
,
Page

15
,
Page

16
,
Page

17
,
Page

18
,
Page

19
,
Page

20
,
Page

21
,
Page

22
,
Page

23
,
Page

24
,
Page

25
,
Page

26
,
Page

27
,
Page

28
,
Page

29
,
Page

30
,
Page

31
,
Page

32
,
Page

33
,
Page

34