---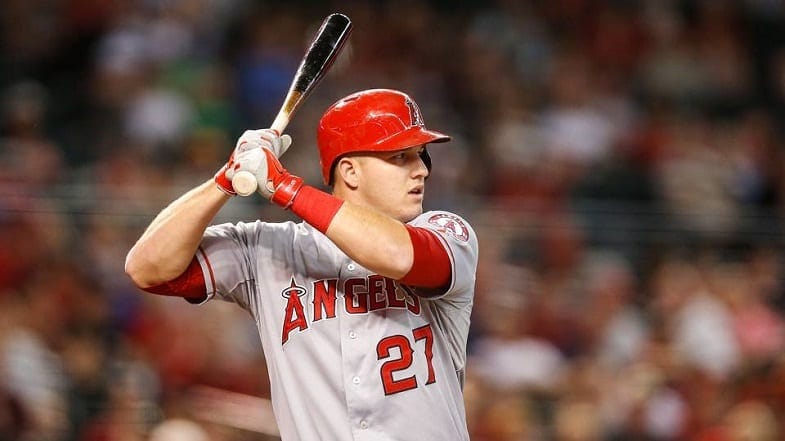 This season, the contract talk has been all about two guys: Washington Nationals slugger Bryce Harper and Baltimore Orioles infielder Manny Machado. Many think Harper could be looking at a 10-year, $400 million contract in the offseason. Some think that Machado could have a shot at a similar deal; if not, he'll at least beat Giancarlo Stanton's (13-years, $325 million).
Whatever they end up getting paid, they will make an insane amount of money going forward. What is even crazier is that no one is really questioning whether Harper or Machado are worth that much. But there is one thing that tops the craziness of one or maybe two guys getting paid $40 million a year to play baseball.
The fact that Los Angeles Angels slugger Mike Trout is not one of them.
That doesn't mean that Harper or Machado aren't worthy. Both are excellent, young (25 years old) players that could easily have ten strong years ahead of them—maybe more. They're strong; Harper is good for at least 20 home runs a year, as his Machado.
You could even make a case that Machado is good for 30+ a year. He's hit 35, 37, and 33 the last three seasons and is on track for 47 in 2018.
Harper (five all-star games, NL MVP, NL Rookie of the Year, etc.) is a little more decorated than Machado (three all-star games, two Gold Gloves, one Platinum Glove). Both guys have played well and deserve to be paid.
But what about Trout?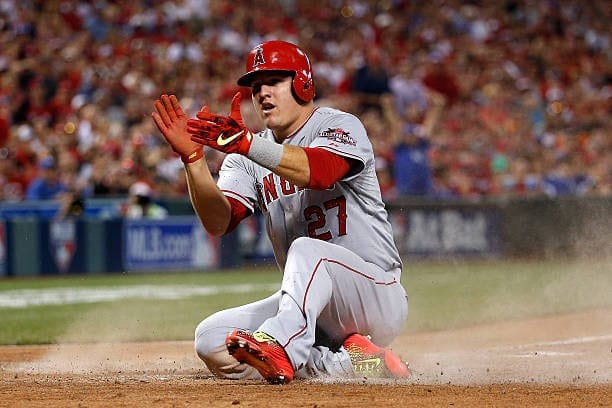 It's not like he isn't being paid well. Back in 2014, he signed a six-year deal worth $144.5 million; an average of $24.083 million a season. This season, and for the remaining two on the contract, he'll be paid a base salary of $33.25 million. But when you add in the prorated signing bonus it comes out to a total salary of $34.083 million a season.
Barring any mega-deals that Harper, Machado, or Clayton Kershaw (who will probably opt out of his current contract) may sign, that will make him the highest paid player in baseball next season.
His current deal was actually somewhat historic when he signed it. No one had ever signed such a lucrative deal at the tender young age of 22 and after playing for just two seasons. When he signed, he was fresh off finishing second in AL MVP voting in 2012 and 2013. Oh, and he was a rookie in 2012 (and did win AL Rookie of the Year).
As a 20 and 21-year old, he was already one of the best players in the game.
Since then he's been named the AL MVP twice (2014 and 2016) and finished in second place another time (2015). If injuries hadn't restricted him to just 114 games in 2017, he probably would have given Jose Altuve a run for his money.
Sports Illustrated named him the best player in baseball earlier this year, a distinction that no one really questions. It would only make sense that he be the highest paid player in the game.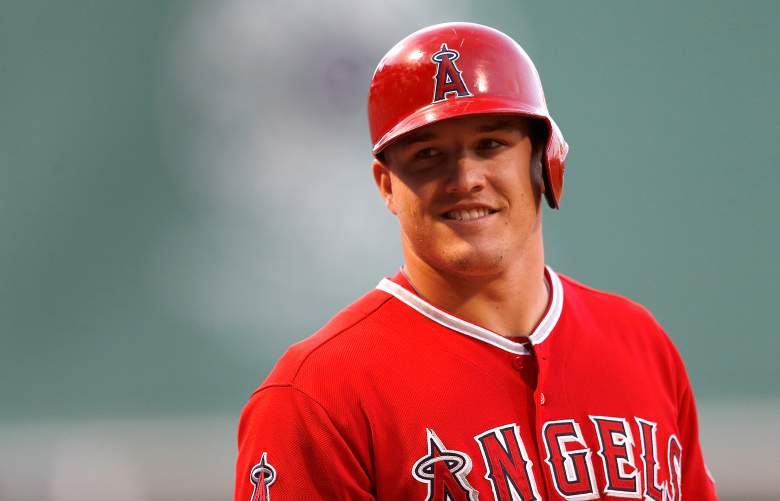 When the Angels signed him to his current deal, the idea was to make him the highest paid player in the game from year to year. But relative to service time. However, at this point in his career, it is safe to say he has earned the right to be the highest paid regardless of service time.
He's got a career batting average of .306. He's good for at least 27 home runs a season (on pace for 51 this season). But he's not just a power guy. Trout is good for 20 stolen bases a year as well. Unlike many offensive weapons, he is not a liability in the field (career fielding percentage of .993).
How he has played and what he is worth is not lost on the Angels. But the Angels have Trout under contract through 2020 and are not obligated by any means to renegotiate just because other, lesser players get paid more.
However, according to what club owner Arte Moreno told the Los Angeles Times' Mike DiGiovanna, Trout's inevitable extension is never out of the collective mind of the Angels front office:
"Let's put it this way: It's always in our minds, we're always thinking about it," Moreno said. "If you look at long-term plans, you're always trying to position yourself for something like that. But we have three years. We try not to do anything in an urgent way. We don't think that's a good way of doing business."
They are not talking about a new deal at the moment, but it sounds like they'll take care of business when the time is right.