---
The Los Angeles Dodgers were built to win the World Series. Not just a World Series, but multiple ones. Why else would a team have a payroll north of $200 million from 2013-17 (this season it was $186.14 million on Opening Day)? Teams spend the money on the best players possible so that they can have a better chance of winning the ultimate prize, a World Series trophy.
It looked like it was finally going to happen for the Dodgers last season. They won a Major League-best 104 games and really looked the part of a potential World Series champion. But the Houston Astros looked the part just a little bit better (and for about $118 million less; Astros Opening Day payroll was $124.3 million).
After coming that close to winning the franchise's first World Series since 1988, surely the team would be ready to go in 2018, right? You would think so, but that hasn't really been the case so far this season.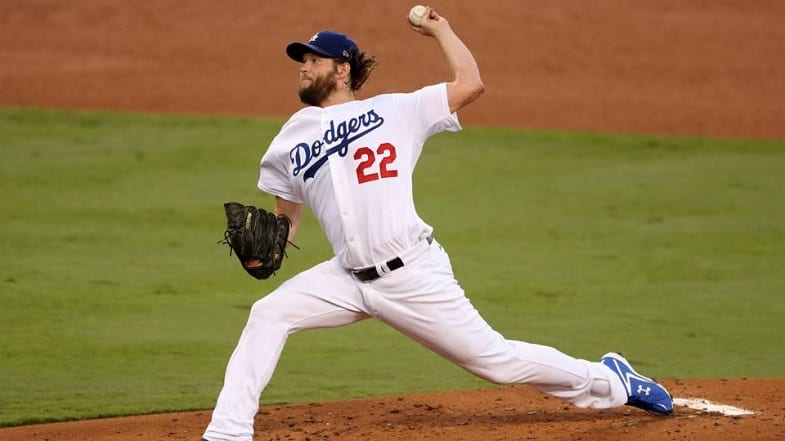 They didn't score their first run until the third game of the season. Two recent winning streaks (four games then three games) that included a game sweep of the lowly Padres has made their record appear to be not too bad. As of their loss to the Miami Marlins on April 24, they are smack at .500 and five games behind the Arizona Diamondbacks in the NL West.
What's going on Dodgers? Do the fans need to be worried about you guys? Could there be a World Series hangover like the Super Bowl? Do teams that lose the World Series tend to struggle the following year?
Of the last ten World Series losers, just two failed to make the postseason the following year. Of the eight that did, two lost in the Wild Card, one in a Division Series, and three in their respective Championship Series. Two made it back to the World Series.
Is there a World Series Hangover? No.
If it's not a hangover, does that mean the Dodgers have lost their mojo? Are they not as competitive as they've been in recent years?
The pitching staff has the 8th best ERA (3.40) so far this season (as of 4/25). They finished last season with the second-best staff ERA in the game (3.38). Offensively, they are 14th in runs scored (98) and 14th in batting average (.239). Last season they finished the year 12th in runs scored (770) and 22nd in batting average (.249).
Things really aren't going too different now than they were last season. Does this mean everyone else has gotten that much better than they are?
Not necessarily.
Those who would love to call the Dodgers poor start the beginning of the end are forgetting that the MLB season is long. Time is the great equalizer in baseball. The good players and teams will eventually heat up. Those who are playing above and beyond expectations will eventually cool down.


Through 25 games, the Colorado Rockies have a run differential of -22, yet they have a winning record of 13-12. That is not going to last. Arizona, on the other hand, could be the real deal. They won 93 games last season when they were a good, all-around team and this season appears to be the same.
Anyone can have a hot game or two or maybe even week. But the truly talented players have longevity. They go through hot streaks like anyone else, but even when they are cold, they aren't that bad.
Cody Bellinger may have needed four games to record his first hit, but he is now batting .271. Yasiel Puig is struggling at the plate, but his defense has been tough. Matt Kemp was batting just .211 seven games into the season; he's now hitting .317.
Clayton Kershaw may only have one win to his name after five starts, but he has an ERA of 2.45 and 35 strikeouts. He allowed a single run in three starts and only two in another. With a little run support, his record could easily be 3-1.
The Dodgers are like the heater in your car on a cold December morning. They, like the heater, need time to warm up. They certainly needed it last season. Last April, they went 14-12, but without the scrutiny that comes with losing the World Series, that slow start didn't garner nearly as much attention.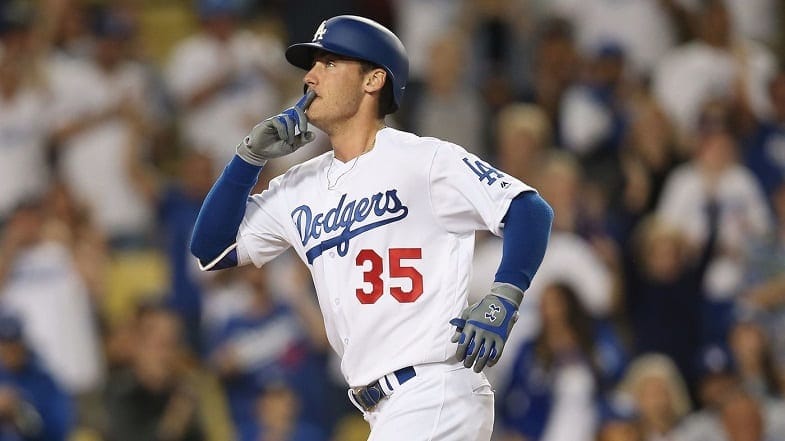 The last time the Dodgers had what could be called a good April was the 2012 season when they went 16-7 (although 2015 wasn't bad either at 13-8).
It is also worth noting that the Dodger have primarily played division rivals this season (15 of 22 games played through 4/25). Last season they struggled inside of their division going 41-35 while feasting on the NL East (24-10) and Central (23-9). They were especially good in interleague play (16-4).
Dodger Nation needs to relax. This season is not a bad one. Yes, it is starting out a little slow, but that's really par for the course for this team. It isn't anything new.
But if you want to count these guys out, go ahead. You'll regret doing so by the end of the regular season.