---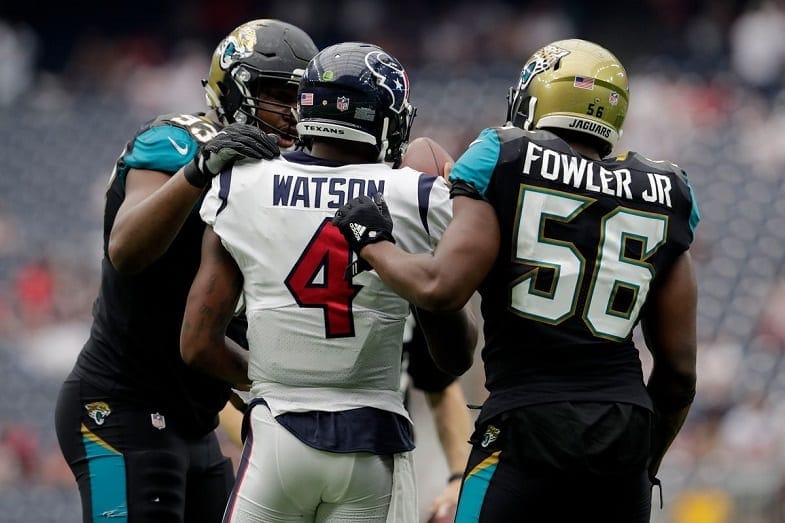 There is an old saying that every football fan has heard before—offense wins games, but defense wins championships. The Chicago Bears proved it true back in 1985 with what many have called the best defense ever. But fans of the Baltimore Ravens would argue their team's '00 defense was the better of the two.
In each case, it was the defense that led the team to a championship. So—in that respect, the old saying is true. If you have a truly dominant defense, you can win a championship. If that is indeed fact, then the Jacksonville Jaguars should be a lock for the Super Bowl this season.
Yes, their defense is that dominant.
Through Week 14, they are the No. 1 unit in total yards/game allowed (291.6), passing yards/game allowed (174), sacks (47), points/game allowed (15.5). They are on track to do something the '85 Bears, and '00 Ravens did not accomplish. At their current pace, they are projected to finish first in points allowed, sacks and takeaways.
According to NFL Research, no team has finished first in those categories and passing yards/game allowed since 1970. So, surely, that means the Jaguars are a team of destiny, right? Not only are they going to go from worst to first in the division, but their defense is going to lead them to Super Bowl glory—right?
Well, as much as coaches like to say that offense wins games and defense wins championships, that statement is not entirely accurate. One or the other can win games, but to win a championship game both are needed to some degree.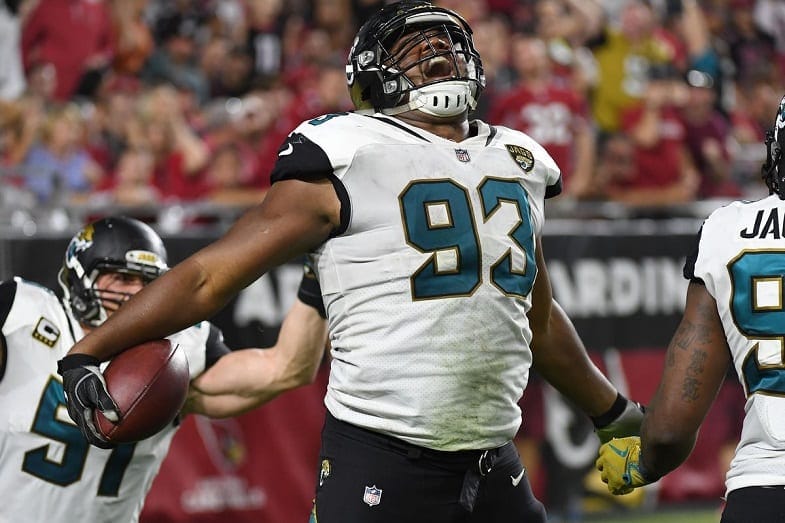 For example, New Orleans had the best or second-best offense in each of the last three years but only managed to win seven games in each season (defense was among league's worst). Houston has had one of the best defenses in football the last couple years, but had a lackluster offense and lost early on in the postseason.
But each of the last three Super Bowl winners had an offense and defense that was ranked at least in the upper half of the league. Even the mighty '85 Bears had a good offense (seventh in NFL—364.8 yards/game; second in scoring—28.5 points/game). The '00 Ravens didn't have an offense ranked as high, but they were not bad (16th—313.4 yards/game; 14th in scoring—20.8 points/game).
Jacksonville certainly has the defense it needs to make it to the Super Bowl. But do they have the offense they need? Blake Bortles is enough to make fans nervous. However, when he doesn't make mistakes, he and the Jaguars offense aren't half bad (11th in total yards—360.8 yards/game; sixth in scoring—25.3 points/game).
But just because they look good on paper does not mean they'll even win their division, let alone make the playoffs. With three games remaining, they only have a one-game lead over the Tennessee Titans in the AFC South. Should they lose another or lose to the Titans in their regular season finale, they'll lose the division. They would probably still make the postseason as a wild-card team, but they would have to go on the road for the duration of the postseason.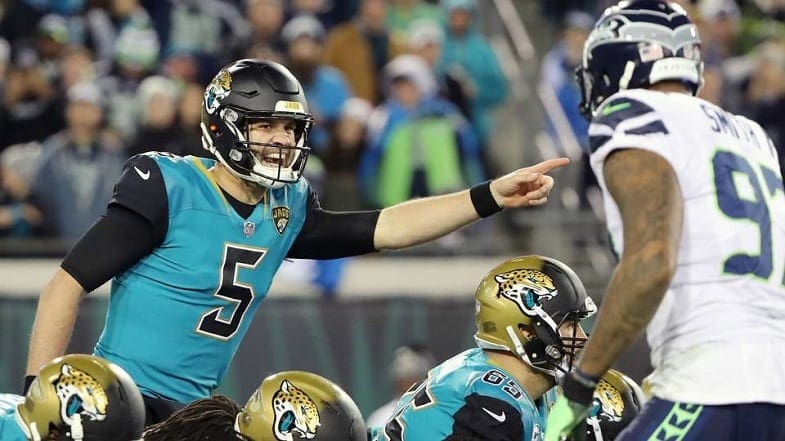 Jacksonville's defense could lead them to the Super Bowl this season. But it might not matter if they can't muster enough offense when it matters most. So, does this mean the old saying is not true? Does offense not win games? Does defense not win championships?
Not necessarily. It just means the value of the two are not mutually exclusive. Of the 51 Super Bowls, a top-five offense won the big game 28 times; a top-five defense 33 times. But since 1970, the winner has had a top-five defense and offense 17 times (seven times for the losers).  The winner has had both in the top ten on 31 occasions (29 for the losers).
So, the old saying isn't false. It just doesn't tell the whole story.