---
Jarvis Landry has been a target monster throughout his four-year career with the Miami Dolphins. And it appears that he will continue to attract a high volume of looks in a Cleveland Browns uniform as well.
In the four seasons that Landry has played in the NFL, he has had a minimum of 84 catches in every single year. And that low mark represented his rookie campaign, in which he was still adjusting to life as a pro. The following three years, Landry had catch totals of 110, 94, and 112, respectively. If you think that is a coincidence, you are quite mistaken. Landry is underrated, due to the nature of his game. He is not that game-breaking receiver, who will catch the distance at any moment (think Tyreek Hill), and as a result, his highlight reel is far more vanilla and less appealing to the average football fan.
But from a quarterback or a coach's perspective, Landry offers tremendous value, as an astute route-runner, who always seems to get open and bail out his team in tight situations. That's how he has managed to tally so many receptions in such short order.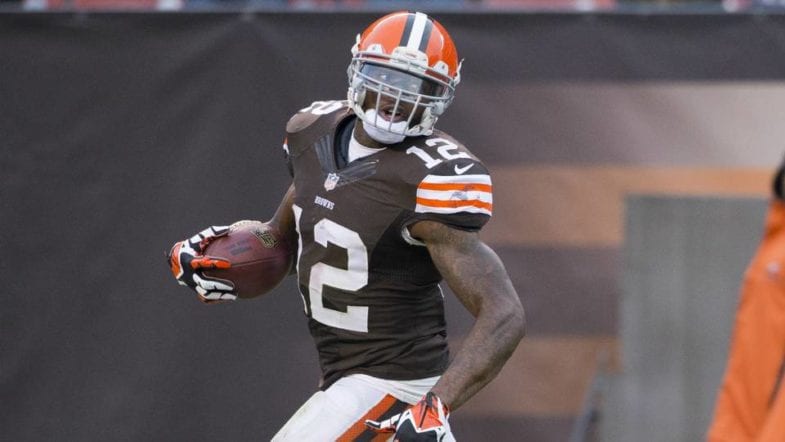 Now a member of the Browns, many people had initially thought that his numbers would take a dip. But when you look at Cleveland's receivers group, there is a lot of unknowns at the moment. Josh Gordon has been absent for almost the entire offseason, and was finally traded to the New England Patriots earlier this week. Meanwhile, Corey Coleman was traded to the Buffalo Bills earlier in the preseason, and as a result, the team's receiving corps has dwindled significantly very fast.
All of these factors end up leading to one very simple conclusion. Jarvis Landry is likely to be the recipient of many targets from whoever is playing quarterback for the Browns. Whether Tyrod Taylor remains the starter all year, or the Browns let number one overall pick Baker Mayfield take a shot at the starting gig, either quarterback is naturally going to look toward Landry as his most reliable and trustworthy target.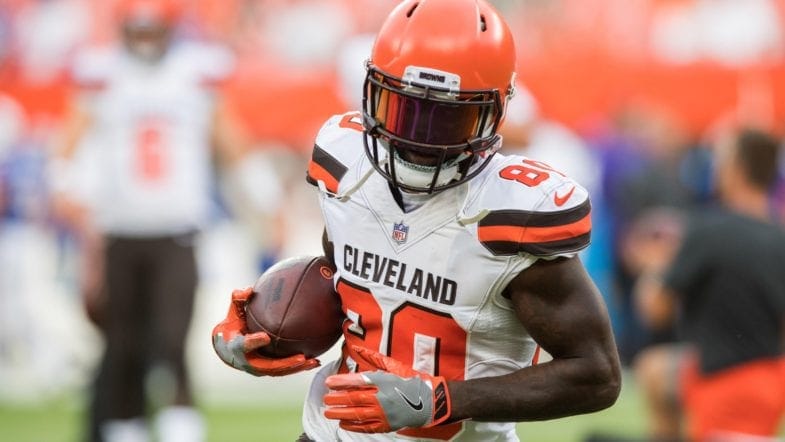 Landry could even eclipse his best receptions total from his tenure with the Dolphins. The Browns don't exactly have a stellar defense, which should put the team in deficits all year long. As a result, the natural reaction from the offense should be to throw the ball early and often, resulting in a high number of pass attempts. Depending on his target share in the offense, that could mean Landry gets somewhere around ten targets per game.
If that number holds true, and he remains healthy throughout the entire 16-game slate, he would receive 160 targets on the season. In order for him to match his 112 receptions from 2017, that would mean Landry needs to maintain a 70 percent catch rate. Anything better than that would lead to a new career high for the fifth year pro. And with the types of routes that he runs, which typically occur near the line of scrimmage and over the middle of the field, the air yards the ball needs to travel are dramatically reduced, resulting in a higher completion rate when he is targeted.
Landry is once again in the right place at the right time. Of course, 22-year old tight end David Njoku will also command his share of looks, but there is enough to go around here for both to be major contributors in the offense. And if the Browns take a leap forward in offensive efficiency, Landry could also surpass his best yardage total of 1,157 from the 2015 season.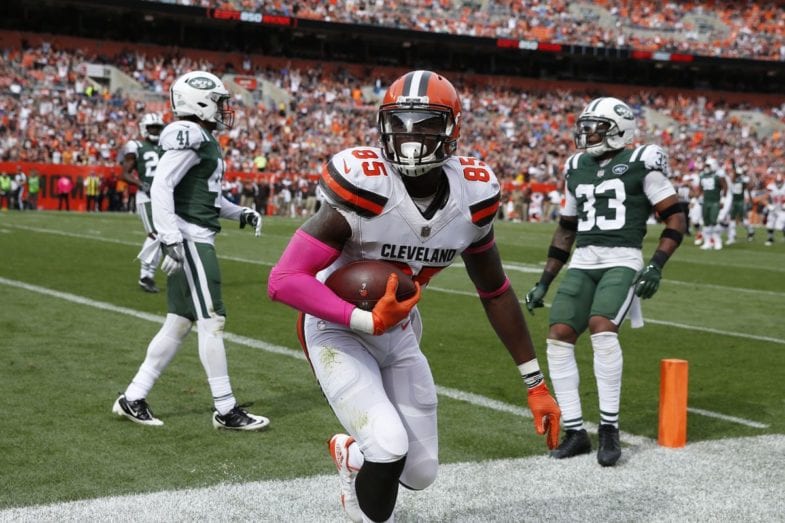 Landry has also never really been considered much of a touchdown scorer. He has never scored double-digit touchdowns in a season before, despite having so many catches. In fact, prior to the 2017 season, during which he recorded a career high nine touchdown catches, the most touchdowns he had in a season were in his rookie year when he had just five. He followed that effort with four touchdowns in each of the following two seasons.
The Browns' offense is looking up right now. There are many factors working in their favor, including having three exciting running backs, in Carlos Hyde, Duke Johnson, and rookie Nick Chubb. But the biggest reasons for optimism in Cleveland is the major overhaul at the quarterback position. If the preseason is any indication of what's to come, the Browns in general, and Landry in particular, should be excited for the upcoming season, and what they can achieve together.