---
The hardest part of any athlete's career is the decision to walk away. You never want to admit you can't play anymore. But there comes a time for every player when he knows his time is up. For some, it's after suffering a nasty injury. For others, it's after reaching the pinnacle of their sport (i.e., Super Bowl, World Series, etc.), and for some guys, it's when the game just isn't fun anymore.
When that time happens to be, is different for every player. But there is one thing that every player can agree on. Once you make the conscious decision to retire, you need to retire. Once you tell yourself it is time to quit, you need to do just that.
Why?
Because when you can decide to walk away, you can never again play the game the way you once did. Once you decide to quit, your passion, drive, focus, and desire will never be the same. Every time you have a bad game or ache a little too much you are going to wonder if you should have stayed in retirement.
Some guys talk retirement, announce their retirement, and follow through with it all the time. Jay Cutler and Marshawn Lynch did, but now they are back in the game this season. It is probably safe to say that both should have stayed retired.
But why? Why remain retired if you feel like you can play, want to play, and someone is willing to pay you to play? Several players have retired and made a comeback. A couple of guys have even been good once they did. So why not these two?
The Resurrection and Subsequent Fall of Jay Cutler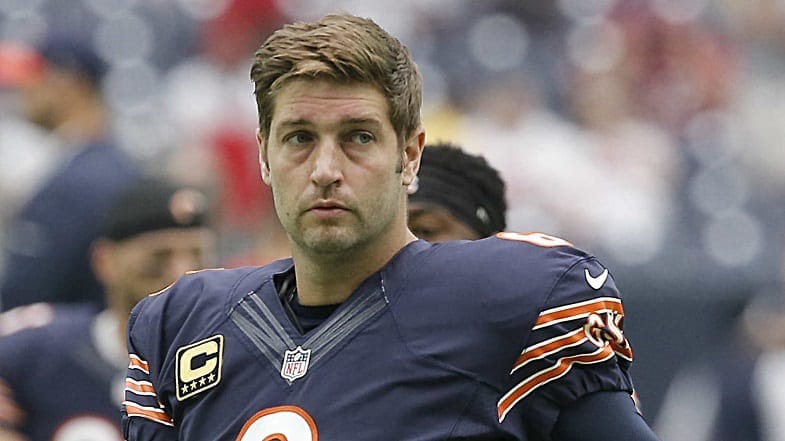 Jay Cutler was only 34 when he 'retired.' An argument could be made that he had 3-4 more years left in him when he decided to walk away. But when no one comes calling, what do you do? He chose to be smart, made the end official and retired, and got a job in television.
So why return?
It probably had something to do with improving his legacy. He played some of his best games under the guidance of Adam Gase when the two were in Chicago. Maybe Gase could help him have one last good season so he could go out feeling good about his game. The Dolphins have the tools. Maybe this time everything will click, the team will win a lot of games, and everyone will stop making fun of him.
But it hasn't worked out that way.
He was in the midst of his best game of the season in Week Seven when he was injured and knocked out of the game. But rather than be sad for their fallen quarterback, fans were eager to see what Matt Moore could do.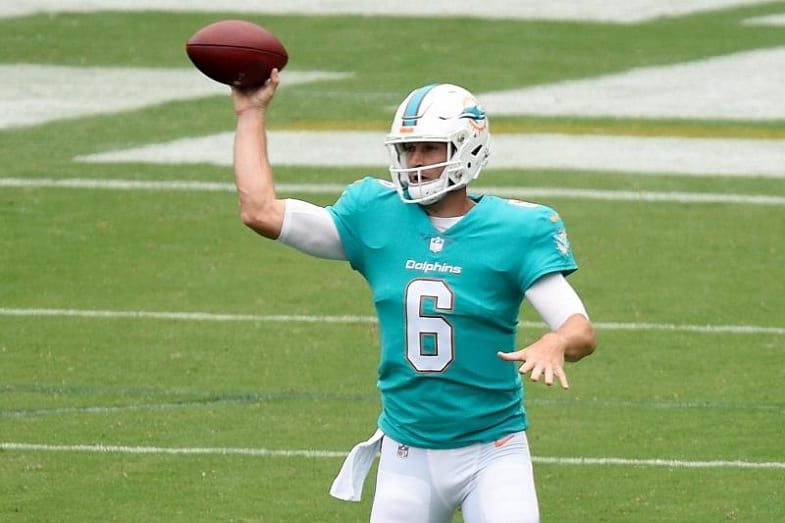 Cutler has had a few moments, but overall his return has not been good. In his last three full games, he threw for 151 yards (vs. Atlanta), 92 yards (vs. Tennessee), and 164 yards (vs. New Orleans). Surprisingly, they still won two of those games. For the games he has started and finished, the Dolphins are 3-2.
Not bad, right? But the consensus is that the Dolphins won more than they lost despite him, not because of him. So much for going out on a good note.
The Resurrection and Subsequent Fall of Marshawn Lynch
Marshawn Lynch had talked about retiring before. So, no one was surprised when he did, even though he was only 29. Many players have retired at early ages in recent years because of health concerns (current issues and potential ones). But for Lynch—well, only he knows why he did it. Rather than deal with whatever it was like a professional, he walked away from the game. So why return?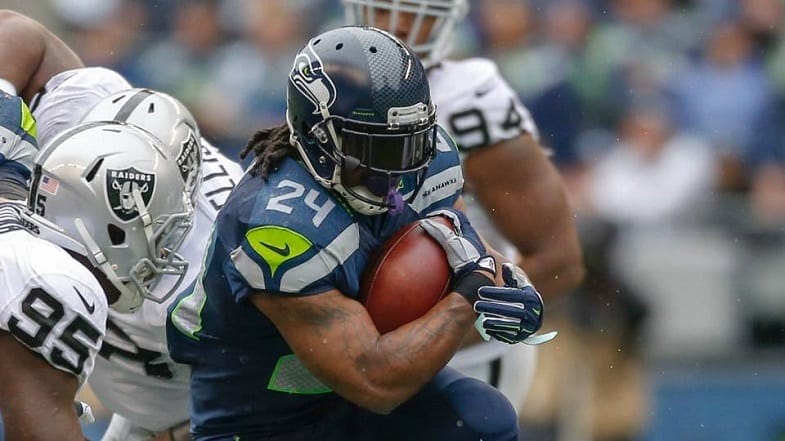 According to Lynch, with the Raiders expected to move to Las Vegas, he wanted a chance to play for the team he grew up watching. He wanted to show local kids they could make it to the NFL, too. It's hard to be mad at him for that. But if that is the case, he has failed as much as Cutler (maybe even more so).
He has set a terrible example for kids to follow. His play has been lackluster at best. He's received more press for dancing on the sideline than for his play on the field. When he ran onto the field to get involved in a fight—on behalf of someone on the other team – he was suspended for a game.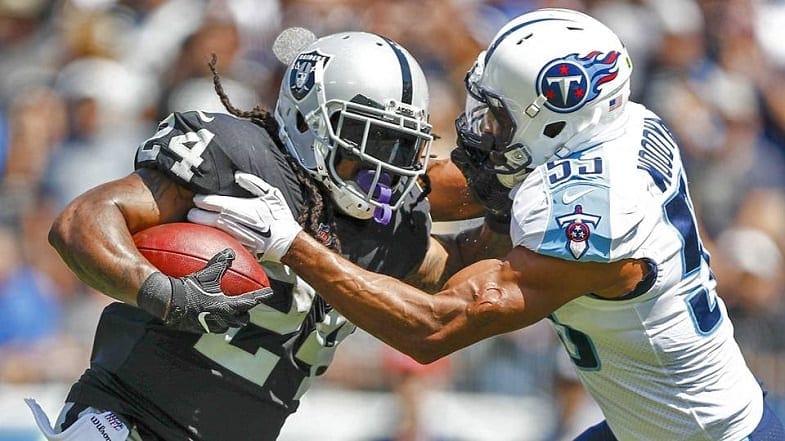 It's one thing for him not to play well. But his conduct during the Chiefs game was the last thing kids need to see. It's bad enough that he charged the field to engage in a fight, he wasn't even doing it to support his own team!
He's lucky the NFL suspended him for just one game. He's also lucky the Raiders didn't decide to do worse.
Back to the Original Question
So, why remain in retirement if you feel like you can play, want to play, and someone is willing to pay you to play?
The answer is easy. Just because you think you can, want to, and someone is willing to pay you, doesn't mean you can actually play. It certainly doesn't mean you should play!
Once you accept the fact that your days playing football are over, you lose something vital to success in the NFL. You lose that edge that allows you to do what it takes to win.
When you decide to throw your cleats on the telephone line, you should leave them there.