---
It's not often that a player of this caliber gets sent packing like a bag of chips. But that's precisely what happened with Khalil Mack, who was traded by the Oakland Raiders, in exchange for two first round picks. The Chicago Bears were on the other side of this trade, and they suddenly appear to be in a good position to contend with the other giants in their division.
It's truly difficult to understand why Oakland refused to pay their star pass rusher, who is just a season removed from being named the NFL Defensive Player of the Year in 2016. At just 27 years old, Mack is likely just now entering his prime, and he could wreak havoc as a member of the Bears for years to come. For all the ridicule that new Raiders head coach has had for former draft picks in Oakland, Mack was the shiny prize that he could have embraced. But the organization decided to go another direction, and opted now to pay him the lofty amount he was demanding.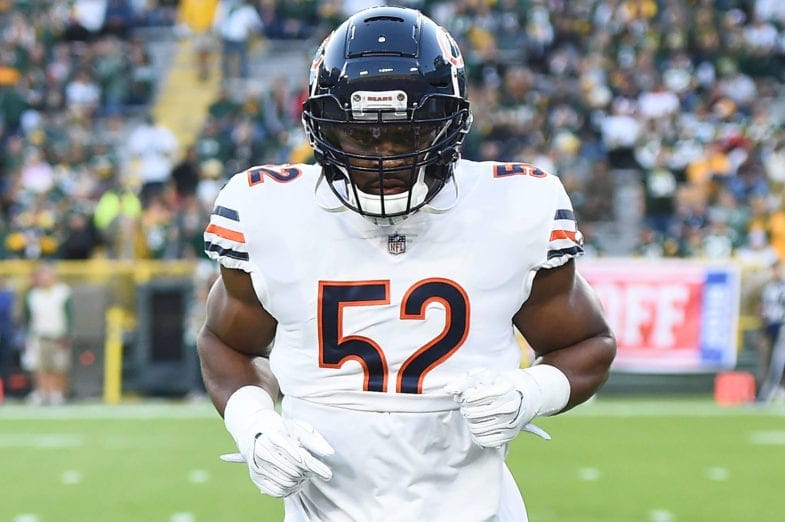 The reason this is so strange, is because pass rushers are an invaluable asset in today's NFL. They have the ability to disrupt opposing passing attacks, and to completely take over a game at a moment's notice. Moreover, by developing Mack since the start of his career, and then refusing to pay him, the Raiders did themselves a disservice, as they will now need to spend a lot of time developing whoever they draft with their two newest first round picks.
Not only could they completely miss on those selections down the road, but if they get those picks right, they will ultimately need to pay those players as well. And the way the NFL contract landscape is going right now, in which each offseason new records are being set with respect to player salaries, they will almost certainly need to cough up a lot more than what they would have paid Mack. Chicago saw things differently, as they were not only willing to pay the price in terms of draft capital, but they immediately locked up Mack with a 6-Year, $141M contract.
A closer look at this deal shows that the Bears actually received some good capital back. They were able to get the Raiders to agree to send them back a second round pick, which is not too shabby. As in every draft (including the most recent one), players with first round talent always drop to the second round, so if the Bears play their cards right, they could essentially still get a high-caliber player in return for one of their relinquished first-round picks. That would mean that they only really gave up a slight difference in value for one of their picks, while also getting Mack in return for the other.
If you told the Bears they could even get someone nearly as talented as him in the first round next year, they would be ecstatic. And they did even better – they got a polished, experienced, and still young pass rusher, who should put his stamp on the NFC North division. Aaron Rodgers and Kirk Cousins are certainly not happy about this deal.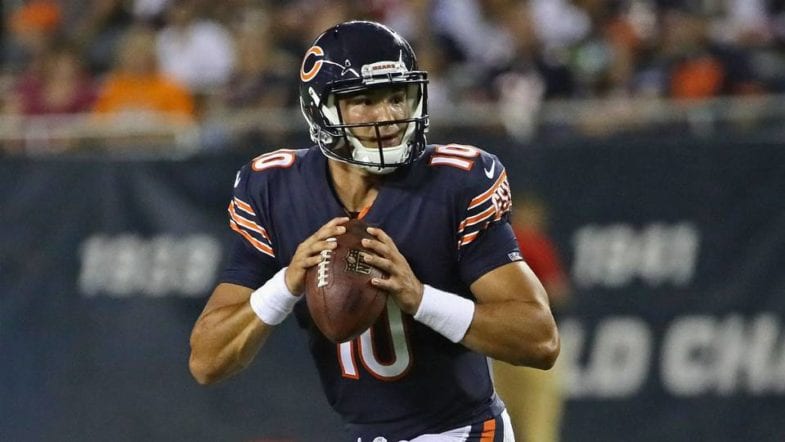 Meanwhile, the Bears have really stepped up their game away from the field this offseason. In the wake of a new season with young quarterback Mitch Trubisky, they have made a concerted effort to surround him with talented playmakers. That's why they signed Allen Robinson and promising tight end Trey Burton in free agency. They also got former Atlanta Falcons, speedy wide receiver Taylor Gabriel. With an offense suddenly loaded with talent, including running back Jordan Howard and pass back specialist Tarik Cohen, this team should have a significant improvement offensively.
Whereas prior to the Mack trade, the Bears would have likely needed to put up a minimum of 20 points per game just to squeeze out a win, now their defense could really limit opposing offenses. That could translate into more wins, if they don't need to score as many points on a consistent basis. Of course, it would be foolish to expect the likes of Aaron Rodgers to be completely shut down by anyone, but even getting him off the field one or two more drives per game (on average) could be a big boost to this team.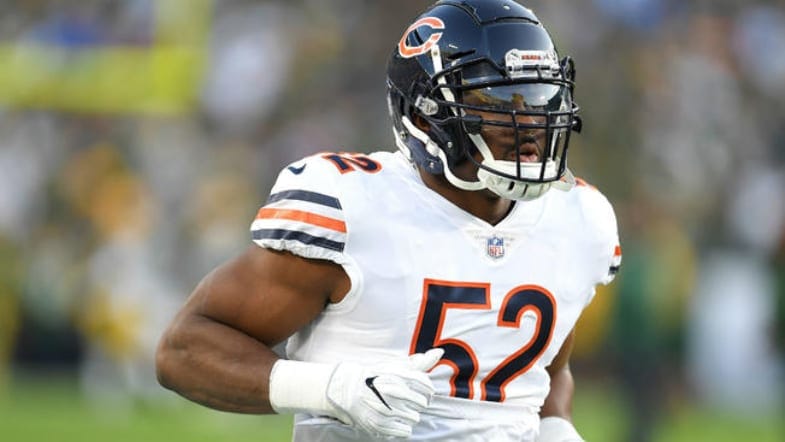 Ultimately, the Bears are likely still a year or two away from truly becoming a contender for a Super Bowl. But the expectations are now there, after they leveraged their future, in favor of winning now while Mack is still on the better side of 30. Still, you have to love the guts and revamped attitude that is spewing out of the Windy City right now. Bears fans should be really happy to see their team making these types of moves.