---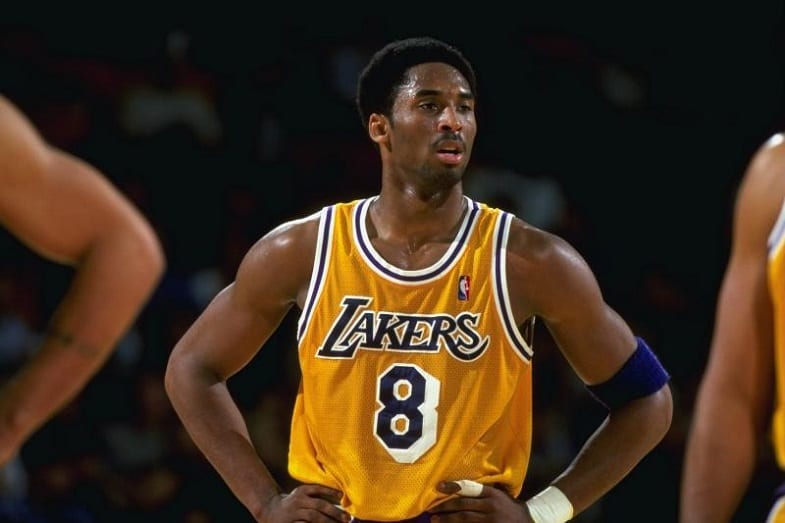 Nearly two years after Kobe Bryant retired from the NBA, the LA Lakers superstar still managed to make league history. Bryant became the first player in NBA history to have two of his jerseys retired by one team.
On December 18, 2017, the LA Lakers paid tribute to the five-time NBA Champion, and one of the franchise's greatest players in history, by hanging his no. 8 and no. 24 jerseys in the Staples Center rafters during an emotional halftime ceremony. Kobe wore his no. 8 jersey during the first ten years of his career, winning three NBA titles along the way. He won another two championships while wearing his no. 24 during the latter half of his career.
When a reporter asked Kobe which Mamba he'd choose, no. 8 or no. 24, even he couldn't decide, telling the media that "I kind of go back and forth, but No. 8 has something that 24 will never, ever, ever, ever, ever, ever have, and that's the ability to grow hair."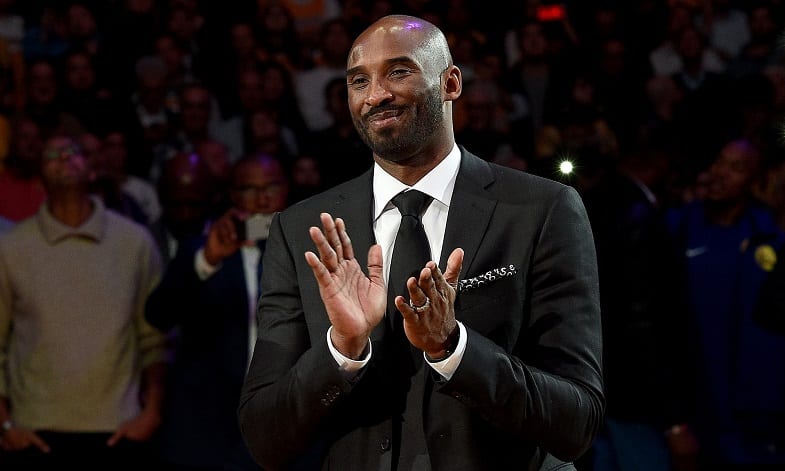 He then turned serious, and explained which jersey he'd choose:
"It's really, really tough for me. I think 24 was more challenging, and I tend to gravitate to things that are harder to do. And physically for me it was really, really hard for me to get up, night-in and night-out, man. It's a grind. … Thinking on the Boston Celtics. Having a bone fragment in my foot during that series. Having a broken finger. Muscling through that back half of the career. Some of the toughest stretches of basketball ever, man.
"And so, I guess if you force me to pick one, I'd probably go with No. 24 because of that."
But Kobe's jersey numbers aren't the most important numbers of his career. These, arguably, are (and of course, we added which jersey he wore when accomplishing each):
Five-time NBA Champion
This category is pretty self explanatory. Kobe Bryant won five championships and is tied for 14th on the list of most championships won by a single player (though many of those ahead of him are members of the 1960's Celtics dynasty). Kobe won three championships towards the beginning of his career while starring alongside Shaquille O'Neal (and wearing no. 8). He won two more in 2009 and 2010 after making the switch to his new number.
33,643
The Black Mamba scored 33,643 total points throughout his career, good for third on the NBA's all time scoring leaders list, right behind Kareem Abdul-Jabbar and Karl Malone. His points per jersey are nearly split. Kobe scored 16,866 points while wearing his no. 8 jersey and 16,777 points with no. 24.
Two-time scoring champion
Bryant retired as a two-time NBA scoring champion, both seasons coming in the middle of his career. During the 2005-06 season, Kobe averaged 35.4 points per game, while still wearing no. 8. The following season the Mamba was once again the scoring champion, but this time it was his first season donning no. 24. That season, Kobe averaged 31.6 points per game.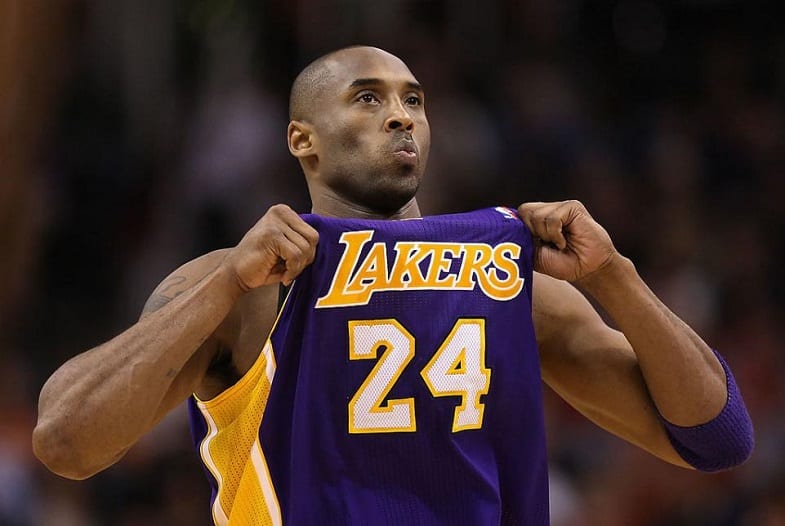 Two finals MVP titles
Throughout his 20-season career, Kobe Bryant played in seven NBA Finals, winning five titles (as mentioned above). Three of those titles came in back-to-back-to-back years, in 2000, 2001 and 2002, and Shaq was named Finals MVP all three years. His last two titles came in 2009 and 2010, while the Mamba was 30 and 31 years old – his 13th and 14th seasons in the league. During those two championship runs, the Mamba was the Finals MVP.  
15-time All NBA and 18 All-Star appearances
If you break down Kobe's All Star and All NBA appearances by jersey they look like this: he starred in eight All Star games and was named to the All NBA team four times while wearing no. 8. During the latter half of his career, he appeared in ten All Star games and was named first team All NBA seven times.
Six 60+ point games
The Black Mamba recorded six games with 60+ point games throughout his career, only one came while wearing no. 8, and it's perhaps his greatest. He's also third on the list of players with the most 50+ point games. Kobe's most memorable 60+ point game, the one wearing no. 8, was his 81 point performance against the Toronto Raptors on January 22, 2006. Kobe hit 28 field goals on 46 attempts, including 7 threes, and was nearly perfect from the line, draining 18 of 20. The Lakers won the game 122-104.
His final 60+ point game was his very last game in the league. On April 17, 2016, Bryant scored 60 points in his farewell game against the Utah Jazz.
So, which Kobe was better?

That's up to you to decide.