---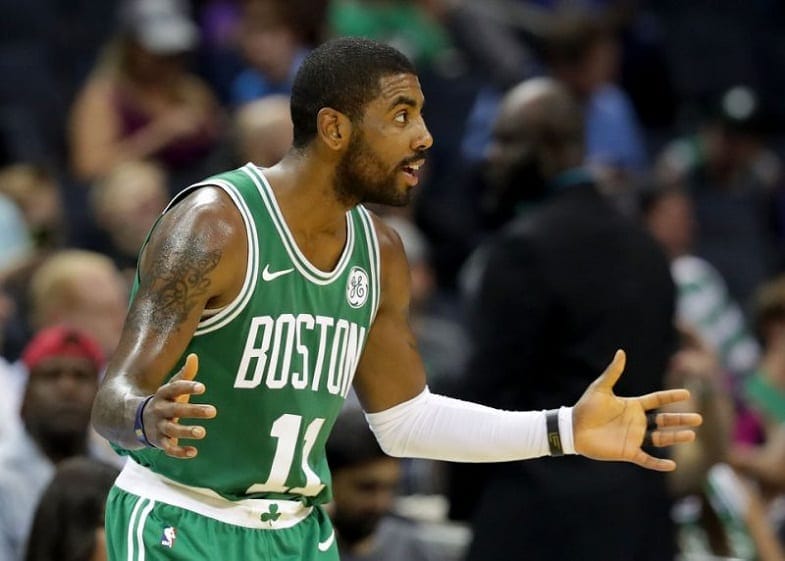 It may sound crazy, but training camp for NBA teams isn't that far away. It will be nice for the media and fans to get something tangible to talk about. There is only so much anyone wants to hear about LeBron James, the Golden State Warriors, and what it will take to beat the Warriors next year.
Rumors tend to get old and tiresome (and boring) rather quickly as well. But there is one rumor that does not appear set to die anytime soon; at least not until after the 2018-19 season. What rumor is that?
The one that says Kyrie Irving may be giving serious consideration to signing with the New York Knicks after the 2018-19 season.
A lot of executives and media personalities seem to think he's bound for New York. Crazy, right? Why on Earth would he want to leave the Boston Celtics? The Celtics are a team that is built to compete for the NBA Championship for years to come. The Knicks are far from even being a playoff team. Why would he depart a team coached by one of the best and brightest young minds in basketball?
It just doesn't make sense.
But it seems, at least according to the rumor mill, that he could make the move to team up with his buddy, current Minnesota Timberwolves guard Jimmy Butler. Good friends have joined forces on teams before, why not these guys?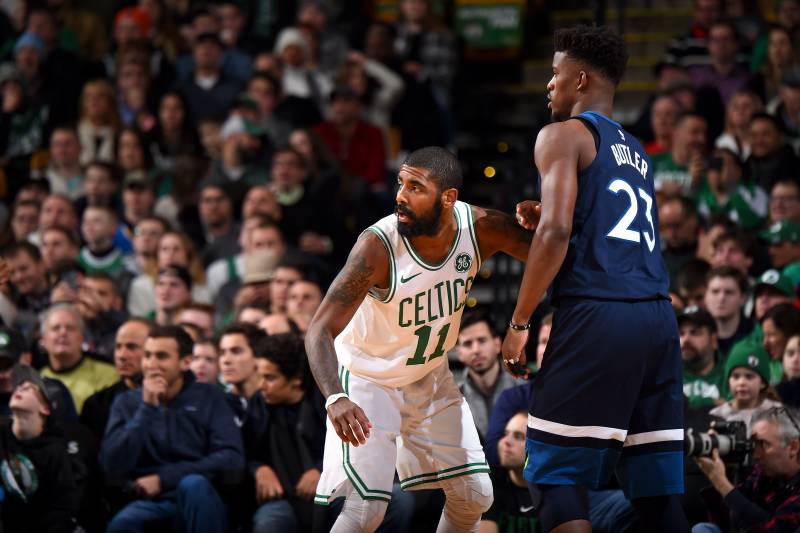 The hard part, however, is seeing why he would be willing to leave one of the best young teams in the NBA for one that has been the definition of dysfunction. Should they have another sub-par year this coming season, they'll probably be looking for a new head coach next summer.
With the lack of talent in New York, why Kyrie would want to go there is hard to fathom. Then again, maybe we are forgetting why he ended up getting traded to Boston in the first place. He wanted out from under the shadow of LeBron James. He wanted to go somewhere he could live up to his potential.
But then he went to Boston. The Celtics were a team that had already signed another superstar in Gordon Hayward and was stacked with talent. It looked he was going to be just another cog in the machine, much like he was in Cleveland.
Hayward's injury gave him the chance to prove he could carry a team, and he did. Then he got injured and the team was just fine without him. Could they have done better with him? Absolutely. But maybe after seeing the team get as far as it did without him, he doesn't feel he can live up to his potential in Boston either.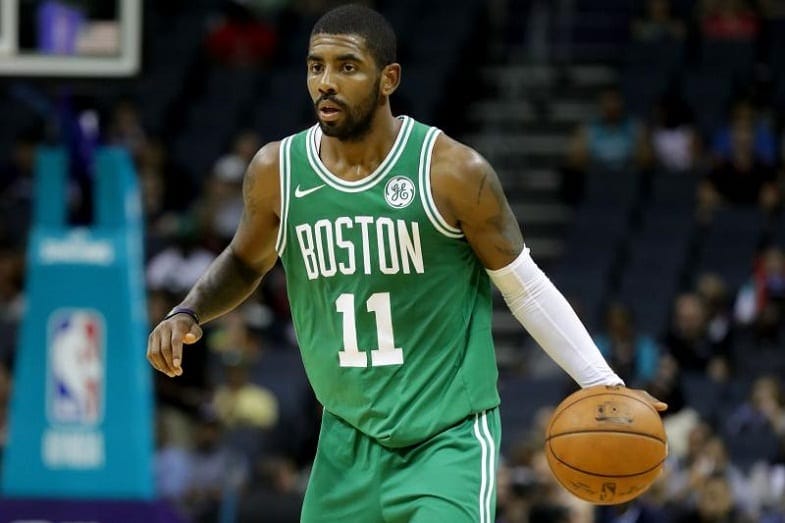 Maybe he sees the Celtics more as head coach Brad Stevens living up to his potential. If Stevens is living up to his, maybe Irving doesn't believe he can do the same.  Whatever he accomplishes will not be because of him but because of Stevens.
However, with the Knicks, he gets a chance to play in front of his hometown fans (he grew up in West Orange, New Jersey). The head coach is definitely not the star. While the team has a budding star in Kristaps Porzingis and a promising rookie in Kevin Knox, there isn't much talent on the roster.
With the Knicks, even if Jimmy Butler joins him, he'll get the chance to become the missing piece for a team. He'll get the chance to be the reason a team succeeds—which is why he left Cleveland in the first place.