---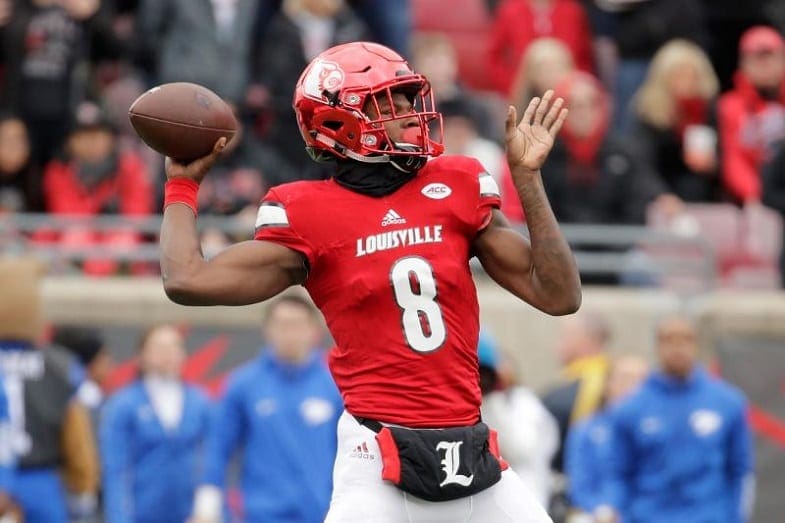 It is not unusual to see Lamar Jackson's name in the headlines of sports pages and blogs all over the internet. Since he exploded onto the college football scene back in 2016, he has been one of the more exciting players to watch. His exploits were part of ESPN's highlight reel practically every weekend.
But this time the headlines are not about his play at quarterback. They are about his refusal to play something else.
While at the Combine, news broke that he was asked to work out at wide receiver. It's not the first time a player was asked to workout at a different position, and it will likely not be the last. Several players received similar requests. According to Ian Rappaport, at least three defensive backs were asked to take part in wide receiver drills. USC running back Ronald Jones and Georgia running back Sony Michel were asked to do wide receiver drills as well. The highest rated defensive player in the draft, defensive end Bradley Chubb, was asked to do linebacker drills.
But this request of Jackson seems to have garnered a lot of attention—and none of it good.
The media was ready to pounce on the notion of Jackson playing wide receiver. It probably helped that the argument was fresh in the minds of many after Bill Polian proclaimed on "Golic and Wingo" on ESPN that he thinks Jackson should make the switch switch to wide receiver.
So when news broke about the request for him to work out at wide receiver at the combine, the media and internet went nuts. It is not hard to understand why. Over the past two seasons, he has ten games with 300+ yards passing, 18 games with 100+ yards rushing, and five games where he threw for 300+ and ran for 100+.
Stats are one thing, but that doesn't mean he was a great quarterback. A case could be made that he was a great football player who excelled at making plays. He didn't win any of the quarterback awards in college. The Heisman, Maxwell, and Walter Camp all go to the best college football player. The winners are often quarterbacks, but the position is not a prerequisite for any of those awards.
The fact that he is such a good football player, and not just a good quarterback, could be why there was so much interest in him working out at wide receiver, even though he never caught a pass at Louisville.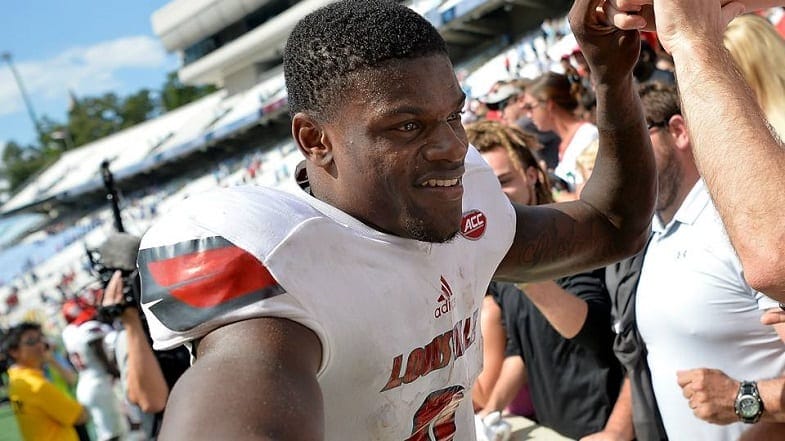 But when asked about playing wide receiver, Jackson made his opinion clear.
"That's crazy," Jackson said with a smile at the Combine. "I thought I did a good job at quarterback. But hey, they say what they want to say, I'm here now, I'm at the combine, I'm happy to be here, now I just have to show off my ability."
He does not have any interest in working out at wide receiver, now or ever. He wants to be a quarterback. So, in response to all the wide receiver talk, he made a rather curious choice. He decided to do the only thing that was specific to quarterbacks: throwing drills.
He could have put the full breadth of his talents on display for representatives from every NFL team to see. But instead, he did the one thing he isn't great at—throwing the ball. Had he put on a brilliant display of passing, the decision would have been brilliant.
But he didn't.
Was it a mistake?
After having such a successful career at quarterback in college, it makes sense for him to push back when a suggestion is made that he should switch. But in not even considering working out, he potentially made a mistake. His unwillingness to change limits his opportunities.
He needs to remember how difficult it is to make it to the NFL. The opportunity is one he should embrace and take advantage of while he can. By limiting what he is willing to do, he narrows his window of opportunity.
USF quarterback Quinton Flowers took a different approach at the Combine. When asked to take part in running back and punt return drills, he did. But he also did what Jackson should have done. He made it clear what he wants:
"I just want a shot first — at quarterback," Flowers said. "…At the end of the day, I just want to fulfill my dream and be able to give back once I make it."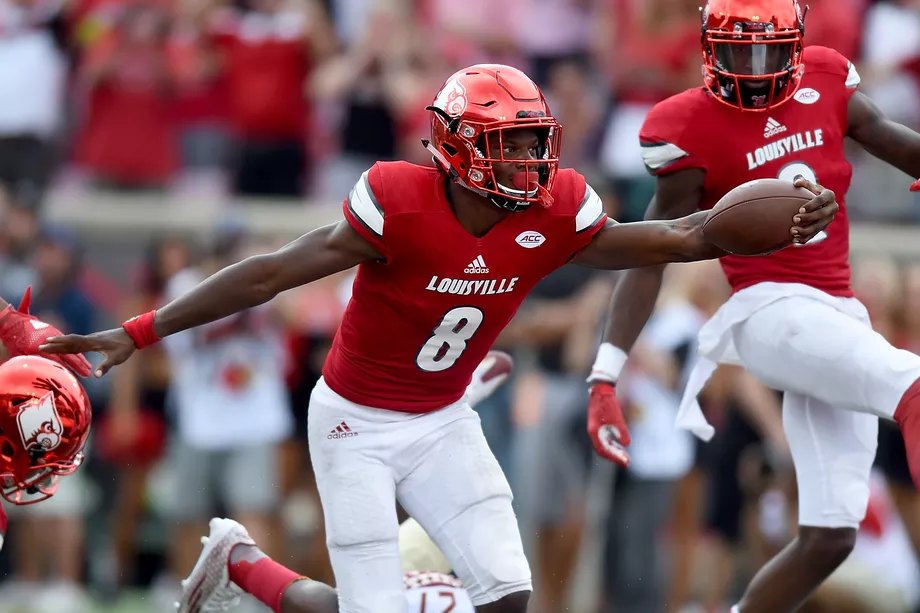 If he were to make the switch, he wouldn't be the first college quarterback to do so. Many have switched positions prior to being drafted or after. It is not clear whether any of the following players worked out as a quarterback at the Combine. Some were not invited to; others were not invited to the combine at all.
Michael Robinson: After a very successful career primarily as a quarterback at Penn State, the San Francisco 49ers drafted him in the fourth round of the 2006 draft. They converted him to running back and he eventually became a fullback. He was used primarily as a blocker and retired after winning Super Bowl XLVIII with the Seattle Seahawks.

Denard Robinson: Even though he has been one of the most electric players in college football as a quarterback for Michigan, he was invited to the 2013 Combine as a wide receiver. He initially planned on throwing at Michigan's Pro Day but ended up not doing so. Jacksonville drafted him in the fifth round in 2013 as a running back but often referred to him as "offensive weapon."

Ronald Curry: A quarterback at North Carolina, he was drafted in 2002 in the seventh round as a quarterback by the Oakland Raiders and converted to a wide receiver. He ended up playing for seven years and caught 193 passes for over 2300 yards and 13 touchdowns.

Matt Jones: Although he had played quarterback for Arkansas, Jacksonville drafted him as a wide receiver in the first round of the 2005 draft because of his combination of size and athleticism. He ended up catching 166 passes for 2153 yards and 15 touchdowns during his four-year career.

Josh Cribbs: He had a great four-year career as the quarterback for Kent State. But no one drafted him when he came out in 2005. The Cleveland Browns picked him up and he went on to become one of the best and most successful kick-returners in NFL history.

Julian Edelman: He followed Cribbs at Kent State where he had an excellent three-year career as a quarterback. But it wasn't impressive enough to get invited to the Combine. The Patriots took him in the seventh round of the 2009 Draft. He has since become one of the best wide receivers in the game.
Other former college quarterbacks that changed positions when they entered the NFL include Antwaan Randle-El, Scott Frost, Brian Mitchell, Freddie Solomon, and Bert Emmanuel.
So, while it may be hard, it is certainly not impossible to convert from quarterback to another position upon entering the NFL. Most of the aforementioned were willing to make the change because they knew it meant getting an opportunity at the ultimate goal—a career in the NFL.
It's not an insult to his QB game
Jackson failed to realize something very important at the Combine. No one was saying he can't play quarterback or that he will not have a chance to play quarterback. All they wanted to do was open the option up to him of playing wide receiver. The request was more of a compliment to his athleticism and his talent as a football player.
Maybe if he had an actual agent (he's representing himself), someone would have advised him on how to deal with the wide receiver question. Maybe then he could have handled it without closing any doors.