---
Welcome to the best Thursday of the year. We're just a few hours away from the official NCAA Tournament tip off, which begins with freshman sensation Trae Young in a matchup between No. 10 Oklahoma and No. 7 Rhode Island at 12:15 EST.
This means it's the perfect time for a last minute predictions piece by Sports Retriever writers. And just like the rest of college basketball fans who are rushing to finish their brackets before the deadline, we haven't agreed on much.
Here are the topics: first 1-seed to lose, Cinderella, surprise player who could better his draft stock, what we'll be talking about at the end of the tournament, Final Four and, of course, National Champion.
First 1-seed to lose
David Schwartz: Villanova
Call it a gut feeling, but Villanova just seems due for a slip-up in March. Plus, there isn't a tougher potential set of matchups for a 1-seed than Virginia Tech and West Virginia in the second and third rounds (though with Hunter out, Virginia may have its hands full with Creighton and the winner of Arizona and Kentucky).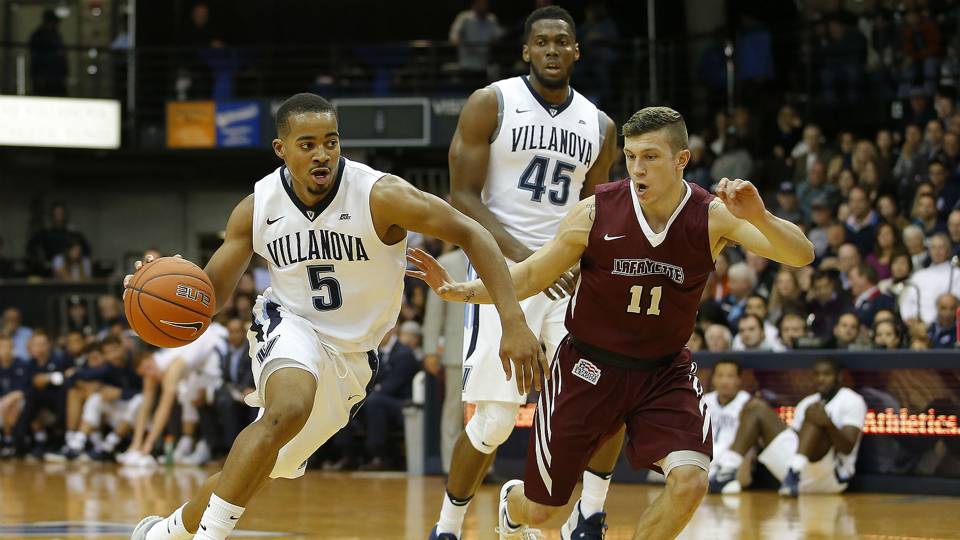 Travis Pulver: Villanova
Kansas would be the obvious choice since they lost more than the other three. But I like Alabama and could see them pulling off an early upset over Villanova—if Collin Sexton has a stellar game.
Merav Savir: Virginia
Virginia is entering the tournament as the best team in the nation, but arguably not by far. This year there are no clear favorites as the first round gets underway and the best defensive team in the country (and possibly in history) should be the one to win it all. But I'm not buying it. Especially now that De'Andre Hunter is out with a broken wrist. They'll have an easy first two rounds, and could hold both UMBC and the winner of Creighton vs Kansas State to under 90 points combined. But without their Sixth Man of the Year, and their history in the tournament, it's hard to believe they'll be able to make it all the way, and getting past Arizona is going to be a challenge. The Wildcats knockout the Cavaliers in the Sweet 16.
Michael Friedman: Xavier
Xavier has a long road ahead and will be faced with obstacles early on provided Missouri can get past Florida State. Mizzou's talented 6-10 freshman Michael Porter Jr. will be their first major threat followed by Gonzaga and the likes of either Michigan or North Carolina who are far more dominant and complete teams.

Cinderella
DS: Loyola-Chicago (11)
It's a trendy pick, but that's the case for a few reasons. The Ramblers are coming in shooting 39.8% from three as a team, have won ten games straight, and rank 26th in defensive efficiency at KenPom. They can absolutely beat Miami (6) and would have a decent shot against Tennessee (3) also.
TP: Oklahoma (10)
Oklahoma has the greatest potential to be a Cinderella team. But Trae Young has to find that magic he had in the first half of the season. It wouldn't hurt if the rest of the roster could wake up and play better as well.
MS: Loyola-Chicago (11)
Loyola-Chicago has become a popular choice for this year's Cinderella, and it's clear why. As David mentioned, KenPom ranks them 26th in defensive efficiency and they have the 25th ranked offense against man-to-man. They allow only 62.2 ppg, fifth in the country. Also, it's March and my gut says Loyola-Chicago will make a deep run, and in March gut feelings sometimes mean more than a stats sheet.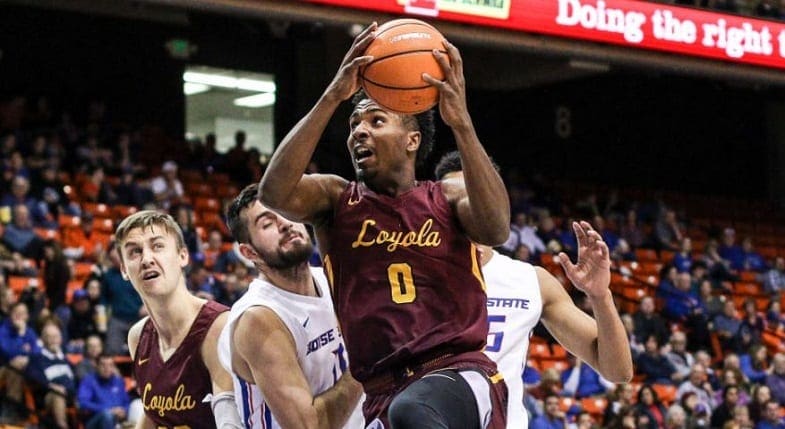 MF: South Dakota State (12)
Two words for you: the "Dauminator." South Dakota State's Mike Daum is an absolute stud, averaging 23.8 ppg (somehow down 1.5 points from his sophomore season last year) and 10.4 rebounds a game. Expect him to lead the Jackrabbits on a deep tournament run. 

Surprise player who will better his draft stock
DS: Jaylen Adams, G, St. Bonaventure
Jaylen Adams had a two-game stretch this season when he hit 18 threes and scored 84 points. He also averages over five assists and plays defense – and leads a St. Bonaventure team that could go on a run (though it faces a talented Florida team that's looking better of late). He's a senior, which hurts his draft stock, but he may just get people buzzing anyway.
TP: Marques Bolden, C, Duke & Sterling Manley, F, UNC
Due to the presence of other players on the roster, i.e. Grayson Allen, Marvin Bagley III, and Wendell Carter, he doesn't see the court or the ball a ton. But should Bagley or Carter get into foul trouble he'll get his shot—and open some eyes in the process. However, since he's a sophomore that hasn't played much, he may be more decide to return rather than go pro.
However, Sterling Manley from North Carolina could go pro. NBA teams are going to love a 6'11" kid that pulls down the offensive rebound 15.7 percent of the time. But since he averaged just ten minutes a game during the season, he's not going to be as well known by every team. A few big plays on the March Madness stage will put him on everyone's radar.
MS: Lonnie Walker, G, Miami
The 6'4" freshman guard from Miami may not have had the best start to the season, coming off an off-season injury that sidelined him for most of training camp. But right now, when it matters most, he's averaging 13.4 ppg (over the last five games) and has shown he has the ability to score. Currently different NBA mock drafts have him going somewhere between 14th and 18th. He has plenty to improve on, but an impressive tournament performance, beginning with beating the very popular Cinderella, Loyola-Chicago, could boost his draft stock even before workouts.
MF: Jalen Brunson, G, Villanova
Brunson will propel Villanova to the Final Four and will be an impact player in the NBA. His draft stock will go up the further the Wildcats advance, especially if he can dominate Alabama's Collin Sexten in a potential second-round matchup.

What we'll be talking about after the tournament
DS: Parity.
I can't remember looking at a bracket and seeing less of a difference between teams seeded in the 1-4 range, and even 5 in some cases. It's conceivable we'll get a Final Four with no 1-seeds but four teams we view as being of a similar caliber. In fact, that's what I'm picking.
TP: John Calipari can actually coach.
For years, he's been living off the talent of one-and-done guys. But this year, he had to put in some work to turn them into a contender.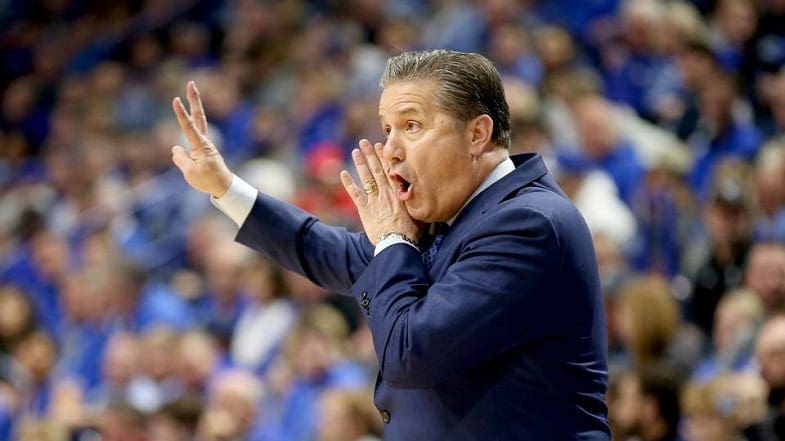 MS: What does Virginia need to do to finally win it all?
The Cavaliers have had three 30+ win seasons over the past five years, but their success during the season hasn't translated to the tournament. Losing Hunter in March is a clear blow that could cost them a national championship, but even with him it wasn't clear they'll be able to finally win the most coveted prize in college basketball.
MF: Kyle Guy.
Guy will be a key player in leading Virginia to the NCAA championship. He's been an important asset to coach Tony Bennet and his shooting can propel them to the title.
Final Four picks
DS: Arizona, Michigan, Purdue, Duke. Again, I'd trust Virginia if not for the Hunter injury, but now the Arizona upset is a lot more tempting (and if the Wildcats beat Virginia, they can beat anyone in the regional). Michigan is the best team in a relatively weak West regional. Purdue seems to be flying under the radar and could benefit from Villanova's tough road. And Duke has a difficult path but has already beaten Michigan State (without Marvin Bagley III for most of the game) and is a tough matchup for Kansas (particularly if Udoka Azubuike is out hurt).
TP: I like Kentucky, Houston, Texas Tech, and Kansas with Kentucky and Kansas making the finals.
MS: Arizona, UNC, Villanova, Michigan State (Final: Arizona – Michigan State)
MF: Virginia, Michigan St, Villanova, North Carolina (Final: Virginia – Villanova)
National Champion
DS: Having learned my lesson in the ACC Tournament, I might have gone with Virginia before the injury to De'Andre Hunter. Duke's inconsistency spooks me a bit, but it's the only team in the field in the top-10 in offensive and defensive efficiency, and it feels like the Blue Devils still haven't peaked yet. If they do, they're cutting down the nets.
TP: I like Kentucky. I think they are peaking at the right time. They didn't look great this season, but I think that was because they had to learn how to play like a team before they could be one. Now that they have, they are ready to run the table.
MF: Virginia