---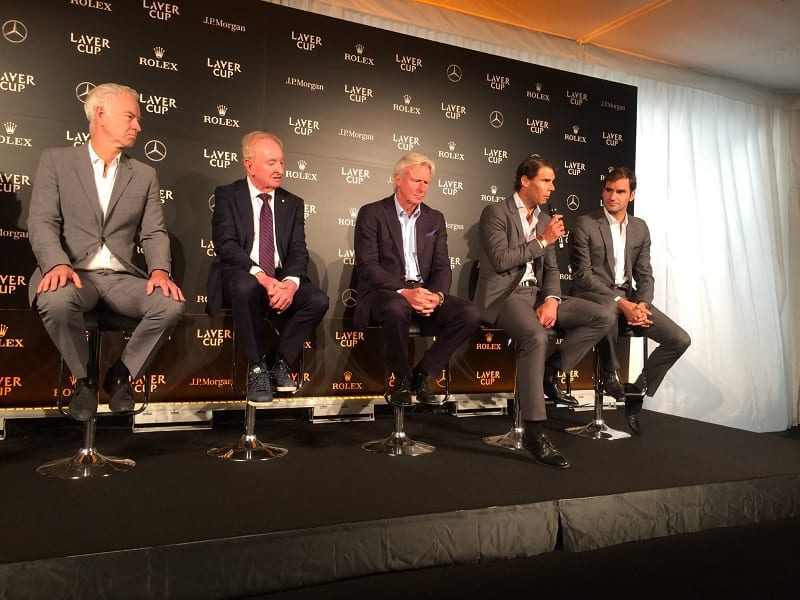 This weekend will mark the beginning of an exciting new event on the professional tennis calendar. The Laver Cup has been referred to by many as the ATP's answer to golf's Ryder Cup, pitting a "Team Europe" against a "Team World." While the regional pride involved may call the Davis Cup to mind, there's really been nothing like this on the tennis calendar before, and it sounds like it's going to be a ton of fun.
What Is It, Exactly?
As mentioned, the Laver Cup (named for the great Rod Laver – the elderly Australian gentleman you've seen at every Federer match since 1931) is a Europe vs. The World competition. More specifically, it will see one captain and six players from each side squaring off for five play sessions over a three-day span. The event is set to be held two weeks after the U.S. Open each year, moving between major cities alternately in Europe and elsewhere.
This first year, the tournament will be held at the O2 Arena in Prague, and Bjorn Borg and John McEnroe will coach Team Europe and Team World, respectively. Those two are signed on for three years at least, which means the tournament will have a legitimate chance to establish itself as a marquee event on the ATP schedule. As for the purpose of it all, the Laver Cup appears to be just for fun (and a ton of money for the players and captains, of course). Rankings will not be affected by match outcomes, so this is all about amusement and pride – which will likely make it a bit more lighthearted than your average tournament.
The match session outlines and scoring are a little bit complicated, but basically here's the rundown: Friday will feature two singles matches during the day and one singles and one doubles match at night, with each match being worth a point; Saturday follows the same outline with matches worth two points. Sunday's day session will feature as many matches (worth three points each) as necessary for one team to get to 13 points total and thereby win the tournament. All matches are best-of-three sets, and the method of deciding matchups adds an interesting wrinkle. Day one will see the captains presenting the order of their players' appearances simultaneously and blindly, so that matchups will effectively be random. But for each of the next two days, one captain will submit first, allowing the other to look first before forming matchups. The home captain – in this case Borg – gets to choose which day to submit first.
Who's Playing?
This is the really fun part. Players for the Laver Cup are chosen by a combination of world ranking and captain preference. The top four players for each side are chosen based solely on ranking (and availability of course), and the last two selections are made by the captains. So, what will the teams look like this year?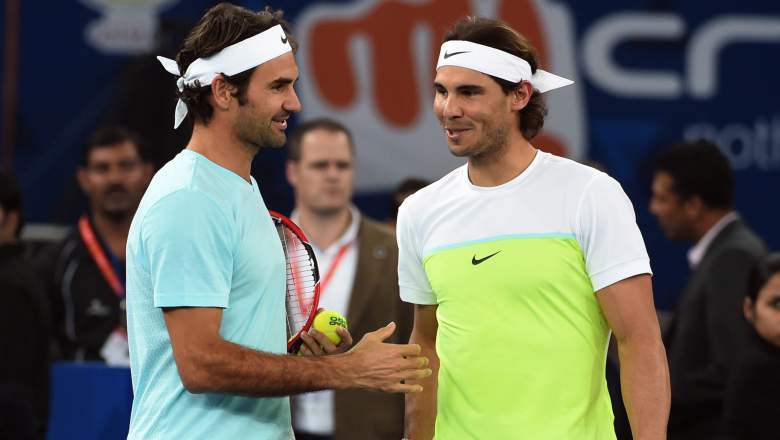 In a few words, Team Europe is absolutely stacked. The ATP rankings landed Rafael Nadal, Roger Federer, Alexander Zverev, and Marin Cilic on the team, and Borg picked up Dominic Thiem and Tomas Berdych to round out the squad. It's a stacked team blending experience and youth, without a true weak spot, and with an average world ranking of 5.1 (Team World's average ranking is 32.8). Just imagine if Novak Djokvic and Andy Murray weren't out injured….
Team World – particularly with the likes of Milos Raonic and Kei Nishikori also out getting healthy – looks decidedly weaker, yet fun for its own reasons. Sam Querey, John Isner, Nick Kyrgios, and Jack Sock qualified via rankings, and McEnroe went for some young talent in Denis Shapovalov and Francis Tiafoe to round out his team – the latter only after Juan Martin del Potro withdrew to get healthy after a trying U.S. Open. On paper, Team World looks like it's going to get crushed. Then again, match-by-match, these are all guys who can compete with the top players in the world. They could at least keep things pretty competitive.
What Are The Storylines?
If you haven't pinpointed the main reason a lot of people might be tuning in for this first annual Laver Cup, let me state it plainly: Roger Federer and Rafael Nadal might play doubles together. By most people's estimation, these are the two best players in history, and despite their career-spanning rivalry, they're pretty friendly with each other. Federer in particular, as well as Borg, has spoken about his desire to try this out, and it seems extremely unlikely they'd deny fans the chance to see it. And this isn't just conceptually cool; it's also a bizarre and fascinating pairing. Federer is all grace and precision, Nadal speed and strength; Federer is a righty, Nadal a lefty; Federer seems to rattle opponents by refusing to break a sweat, Nadal by drenching his shirt in a warm-up and still retaining inhuman energy. Watching these two play together is going to be a weird, exciting treat.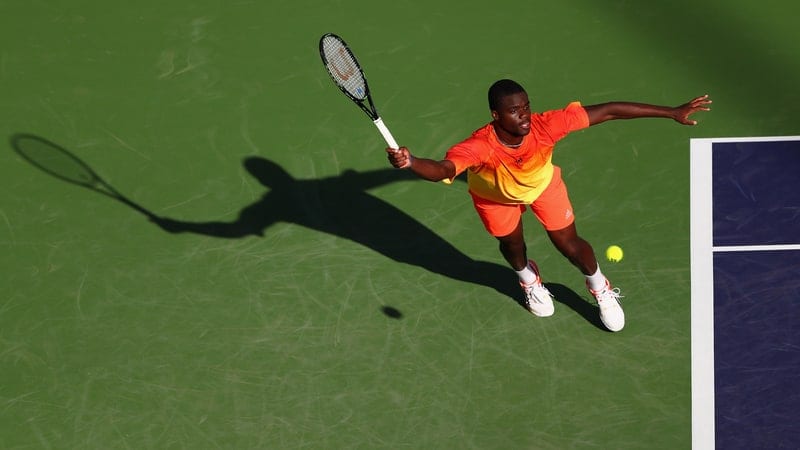 There are other cool storylines as well though. For instance, the more potential Tiafoe vs. Zverev matches we can get, the better, because they may just be the rivalry of the future. For that matter, Shapovalov vs. Thiem shouldn't be too shabby either. I'm also curious to see if legendary hothead Nick Kyrgios can play for a captain with whom he's traded barbs publicly. McEnroe once suggested that if Kyrgios doesn't like tennis – he frequently seems to give up on major matches when frustrated – he should "go do something else." And just this year, when confronted with the idea of McEnroe becoming a part-time coach for him, Kyrgios snapped, "he's dreaming." It's not outside the realm of possibility that these two get into a shouting match despite being on the same team – which would be bad for the event, but undeniably interesting.
Beyond these plot points, it will just be interesting to see who steps up in the big moments. For instance, which big American will play the best under pressure? Will Cilic or Berdych be able to distinguish themselves playing alongside such heavyweights? Can Shapovalov or Tiafoe truly join the ranks of the most exciting young players after excellent U.S. Open showings? And which doubles pairings will be most effective? It's a tournament made for exploring the unknown, and that's ultimately going to bring about a lot of drama we can't necessarily predict.
Can This Change Fall Tennis?
Hopefully everything outlined above sounds like fun to you, because to me it sounds like an absolute blast. We're going to get to see some of the best players in the world competing in an all-new format and with an unfamiliar team dynamic. And if it works out well, it might even make the fall tennis schedule more exciting in general.
Typically, when the U.S. Open ends in early September, most fans basically tune out until the Australian Open rolls around the following January. The Laver Cup may not only extend people's interest to the end of September, but form a sort of bridge to November's World Tour Finals, which are always great to watch. In short, the Laver Cup has the chance to significantly extend the season and even increase interest in the sport.
We don't know any of the matchups yet, but the action gets started on Friday. By Sunday, you may just have a new favorite tennis tournament.