Say what you will about modern-day wrestling, the characters we all know and love all have an undeniable swagger to them, and they are more than happy to put it on display for viewers to see. It's this type of attitude that enabled them to get where they are today – to perform in front of millions of viewers all over the world, then to broaden their career horizons into other areas on television, and finally – to buy the luxurious houses they've worked their whole lives to live in.
[post_page_title]Randy Orton[/post_page_title]
One of the most exciting wrestlers to ever grace our screens, Randy Orton is rooted in a family of great wrestlers. His father "Cowboy" Bob Orton, uncle Randal "Barry O." Orton, and grandfather Bob Orton Sr. were all professional wrestlers in their day.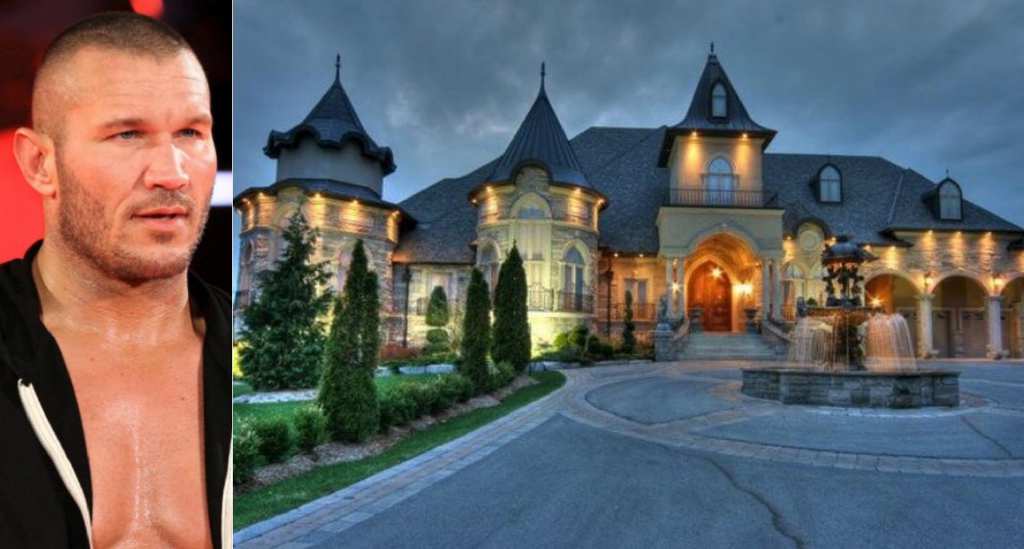 They offered Randy the mentoring he needed to be the best performer he could be in the wrestling scene. By the time the world was screaming his name, the big bucks started rolling in – allowing him to buy this $1.25 million Missouri mansion.
Pages:
Page

1
,
Page

2
,
Page

3
,
Page

4
,
Page

5
,
Page

6
,
Page

7
,
Page

8
,
Page

9
,
Page

10
,
Page

11
,
Page

12
,
Page

13
,
Page

14
,
Page

15
,
Page

16
,
Page

17
,
Page

18
,
Page

19
,
Page

20
,
Page

21
,
Page

22
,
Page

23
,
Page

24
,
Page

25
,
Page

26
,
Page

27
,
Page

28
,
Page

29
,
Page

30
,
Page

31
,
Page

32
,
Page

33
,
Page

34
,
Page

35
,
Page

36
,
Page

37
,
Page

38
,
Page

39
,
Page

40
,
Page

41
,
Page

42
,
Page

43
,
Page

44
,
Page

45
,
Page

46
,
Page

47