---
On March 8, 2014, 7-foot-3 Lithuanian center Zydrunas Ilgauskas had his jersey retired by the Cleveland Cavaliers during a Cavs home game against the Knicks. A lot of people who have since moved on from Cleveland were there that night. Mike Brown patrolled the sideline; Kyrie Irving and Spencer Hawes led the Cavs in scoring; Luol Deng and Jarrett Jack started; and Dion Waiters had the most minutes off the bench. Tristan Thompson was the only member of the team who remains a Cavalier today. But three other men who were in the arena that night are now with the team: J.R. Smith and Iman Shumpert, who were playing for the Knicks, and LeBron James, who'd flown home to watch one of his best friends receive the highest honor of his career.


That may not sound particularly remarkable at first, but this was a few months before James announced that he was returning to play for Cleveland. He was still very much a member of the Miami Heat, very much a pariah to the Cavs, and gearing up for another deep playoff run in South Beach. But James wouldn't have been anywhere else that night. Ilgauskas was by all accounts the best friend he had during his first stint in Cleveland. As James himself put it, there was no way (he) was going to miss it.
LeBron James was simply supporting a friend by going to Quicken Loans Arena that night. But he was also demonstrating perhaps one of his most unique qualities by comparison to other superstars: his love and appreciation of older peers. Plenty of star players have fine relationships with older teammates, but at least from the outside there's often a perception that they also view themselves as being better than their predecessors, or at least self-sufficient without them. From his perspective, Kobe was too good to need Shaq; Dwight Howard outgrew Rashard Lewis and Hedo Turkoglu; Kyrie Irving was too good to want LeBron. The only modern superstar who really stands out as being similar to James in this regard is Tim Duncan, who deferred to David Robinson and learned all he could from him despite being the more talented player.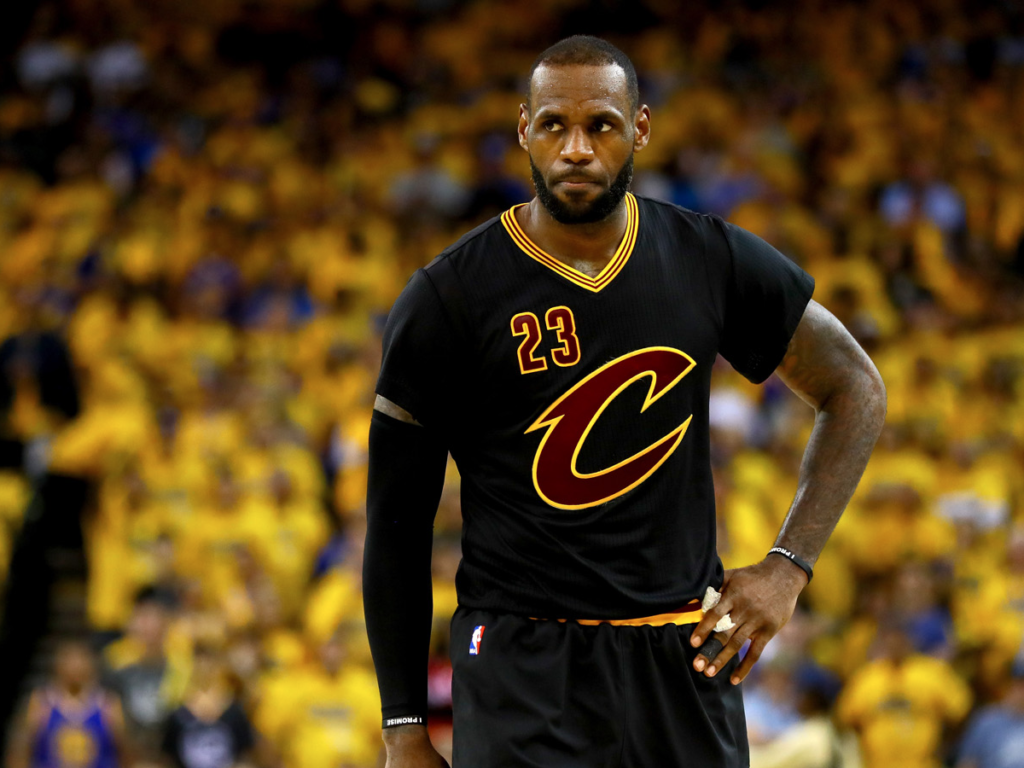 In the case of James, however, it's a little bit different. David Robinson was a singularly perfect mentor for Tim Duncan, and a star in his own right. The older teammates James likes to have around are, by and large, role players. Ilgauskas, James Jones, Shane Battier, Mike Miller, Richard Jefferson… these are some of the guys James has seemingly appreciated most as teammates, and a couple of them even followed him back to Cleveland from Miami. Dwyane Wade too, despite being James's best friend, is three years his senior – and was just brought to Cleveland to play alongside him once more.
Whenever he's been in a position to make a decision, either about where to play or whom to play with, James has attempted to surround himself with veteran players. With the exception of Wade, they've never been stars, but they've been experienced guys with measured personalities tabbed with the "cerebral" label (which is sportswriterspeak for "surprisingly smart for an athlete," but that's neither here nor there). To a certain point, it actually seems to have been a very constructive and self-aware tendency. James has known he's the best basketball player in the world for a long time, but he's never fooled himself into thinking he doesn't need help, or that he's immune to mentorship. By all indications, he has always wanted a few big brothers around for these things. Until a last second Richard Jefferson trade it looked like the Cavs would enter this season with five players who are 34 or older. Per NBA.com, only 42 players in the entire league fall into that age range (that's 1.4/team).
I suspect all of this has something to do with why James's relationship with Kyrie Irving always felt a little bit weird. Before Cleveland Part II, LeBron actually had no experience being the big brother to a young star. And Irving, as mentioned, is more ordinary than young James was, in that he doesn't seem to have wanted a mentor to begin with. Yeah, they won a title together, but there was no sustainable bond forged. Kyrie Irving is out to cut his own path; he's not about to call up James and Kevin Love to join him in Boston in a few years, the way James has done with his older teammates. The smartest kid in class usually doesn't want much from a new teacher. Young LeBron James was, again, the exception.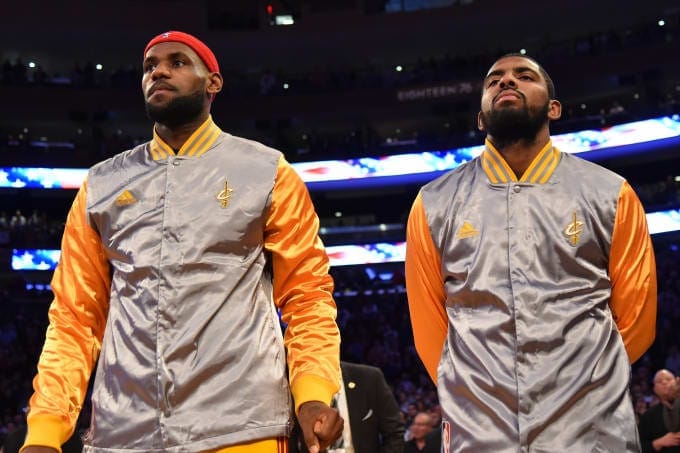 But naturally, there's a big difference between the Young LeBron who initially struck up a friendship with Zydrunas Ilgauskas and the accomplished veteran who will finish the coming season at 33 years of age. Externally, James is one of the most unchanging and relentless forces in sports history; the only sign of his age, despite virtually unprecedented game mileage, is a receding hairline. On the inside, however, James seems to have matured beyond measure.
Over the years, he's done a lot of things that have perplexed, annoyed, or just flat-out angered fans. "The Decision" was awful. The "not six, not seven…" show was ridiculous. The passive-aggressive tweeting has at times been borderline childish, and I don't buy that it's some kind of ingenious, circuitous motivational tool. But James has never done anything truly wrong, and seems to be doing more and more right as his career progresses. He overlooked Dan Gilbert's infamous comic sans letter to return to Cleveland, delivered the title he vowed to chase down, and by all accounts has made a huge difference in the lives of countless kids in Ohio. He's been a model of consistency and, for lack of a better phrase, good behavior.
James has also recently assumed his role as the face and voice of the league like no one else in generations. His decision to speak out in favor of NFL players protesting inequality (and standing up to a critical president) was nothing if not bold, and he didn't do it solely via tweet or cryptic comment. James gave a full-fledged press conference that seemed to be on behalf of all athletes and all the kids they inspire, speaking in no uncertain terms about the importance of sports as a unifying force and the role of athletes as role models. It was an incredible moment of leadership that went well beyond the basketball court and that may go down as one of the most memorable moments of his career.
This is the LeBron James of 2017. He has three titles to his name, he's indisputably among the top-five players of all time, he saved the whole city of Cleveland from a relentless title drought, and he has the clout to publicly defy the president without blinking. Yes, he's still surrounded by elders of the NBA, and he seems to want it that way. But he doesn't need it that way like I suspect he once did.
He doesn't need his big brothers anymore. And if he truly is packing for Los Angeles at the end of this season, we may just find out what he's like without them.