---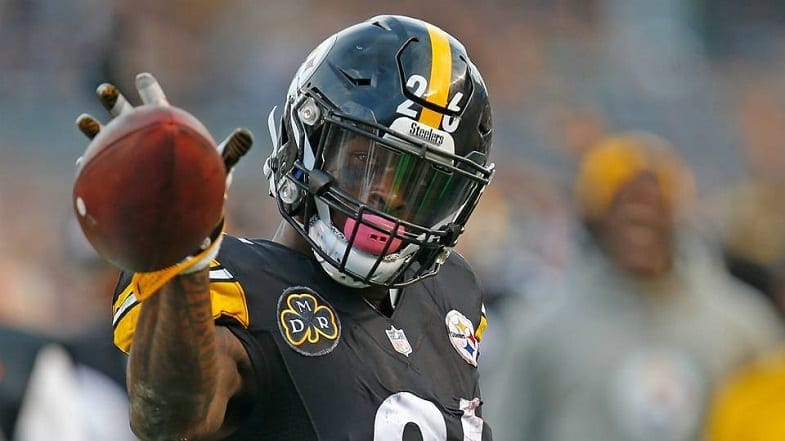 There was no doubt heading into the offseason last year that the Steelers would do what was necessary to hold on to Le'Veon Bell. Where there was doubt was whether they would secure his services for the foreseeable future with a long-term deal, or just next season thanks to the franchise tag.
Rumor has it, the Steelers offered him a deal that would have averaged $12 million over five years, paid him $30 million in the first two, and $42 million in the first three. It would have been in line with the franchise tag ($12.1 million) and much more than the current highest paid running back in the league (Devonta Freeman; $8.25 million).
But apparently it wasn't enough—and the Steelers should have known that. Bell told them what it would take in the lyrics of one of his raps:
"I'm at the top, and if not, I'm the closest. I'm a need 15 a year, and they know this."
At the time, the highest paid running back in the NFL was LeSean McCoy at $8 million a year. It would eventually become Devonta Freeman. The highest paid running back in NFL history was Adrian Peterson. The seven-year deal he signed with the Minnesota Vikings in 2011 averaged $13.7 million/year.
He didn't just want to top the current crop of running backs. He wanted to become the highest paid in the history of the game. But $15 million? Why so much?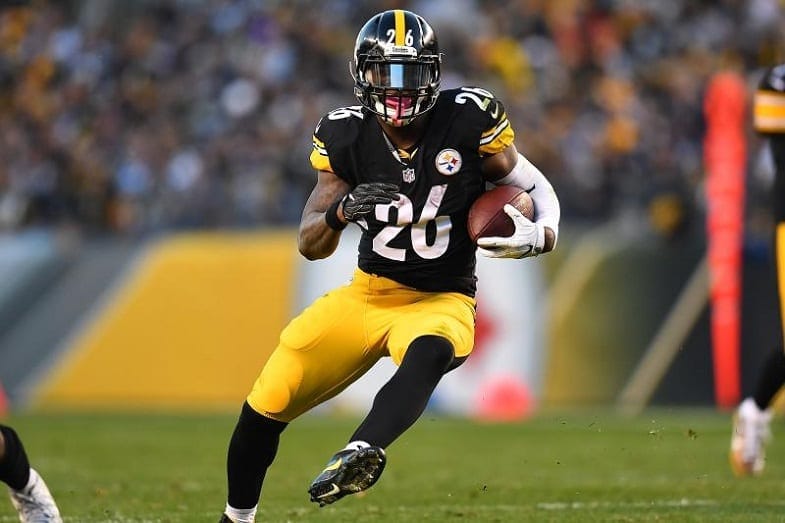 Well— because he feels like he deserves to be paid like a No. 1 running back and No. 2 receiver.
Many scoffed at the notion then, but now that the 2017 season is over for the Steelers, it's time for Pittsburgh and Bell to reenter negotiation. Did Bell have show enough this season to make the team have a change of heart?
Did he do enough this season to make the Steelers think he's worth $15 million/year?
For just the second time in his career, he made it through the entire season without losing time to an injury or a suspension. He set a new career-high in carries (321) but had his lowest per carry average since his rookie season (4.0). But he did set a new career high in rushing touchdowns as well (9) and receptions (85).
The Steelers likely hoped to see his numbers go up significantly in order to justify the pay raise. But they didn't. So, does that mean he hasn't justified his demands?
It all depends on how you look at his body of work. His production slipped as a running back and as a receiver. But if you look at his production in its entirety, he still had a remarkable season. This season he generated 1,946 yards from scrimmage; only Todd Gurley generated more. In 2016, he was among the top three in all-purpose yards (while only playing in 12 games). In 2014, he came in second.
So, a case could be made that he deserves to be paid in line with the players who, like him, generate a significant number of yards from scrimmage. The only problem is that most of the NFL's top producers are still playing under their rookie contracts.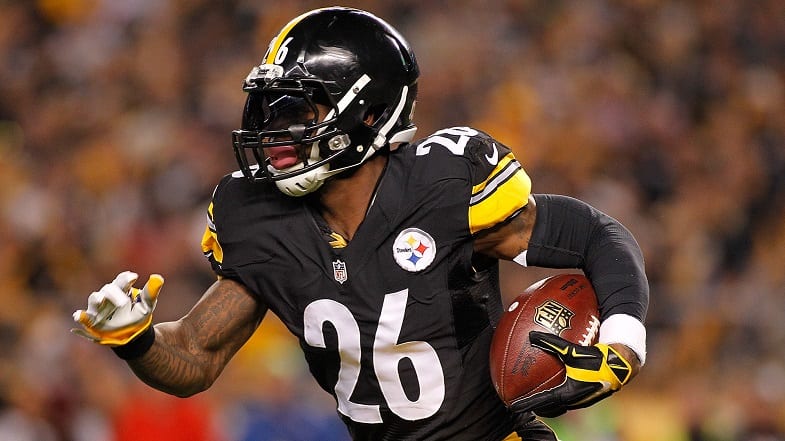 Of the players who finished the regular season in the top ten in all-purpose yards, the following are not playing under rookie contracts (Sportrac):
LeSean McCoy: 4th with 1,586 total yards; average salary– $8 million
Mark Ingram: 7th with 1,540 total yards; average salary– $4 million
Antonio Brown: 8th with 1,533 total yards; average salary– $17 million
Julio Jones: 9th with 1,459 total yards; average salary– $14.25 million
Keenan Allen: 10th with 1,402 total yards; average salary– $11.25 million
A case could certainly be made that McCoy and Ingram are grossly underpaid.
So perhaps Bell needs a change of title. Maybe, instead of asking to be paid like a No. 1 running back and No. 2 wide receiver, he needs to ask to be paid like one of the most productive offensive weapons in the game today. If the Steelers were to go into negotiations with that mindset, they'd sign him to a deal worth $15 million a season before he demands more.