---
In the late 1970s monster trucks became popular and people couldn't get enough of the vehicular mayhem. Cars would be crushed under the weight of the giant wheels attached to the vehicles, while the monster trucks themselves were great at stunts. All of this led to a pretty big fanbase, and the sport grew into one of the most popular driving events in the world.
Typically it has been a male-dominated sport, but now the legendary Grave Digger monster truck team has its very first female driver. This is how Krysten Anderson became a pioneer in the world of monster trucks.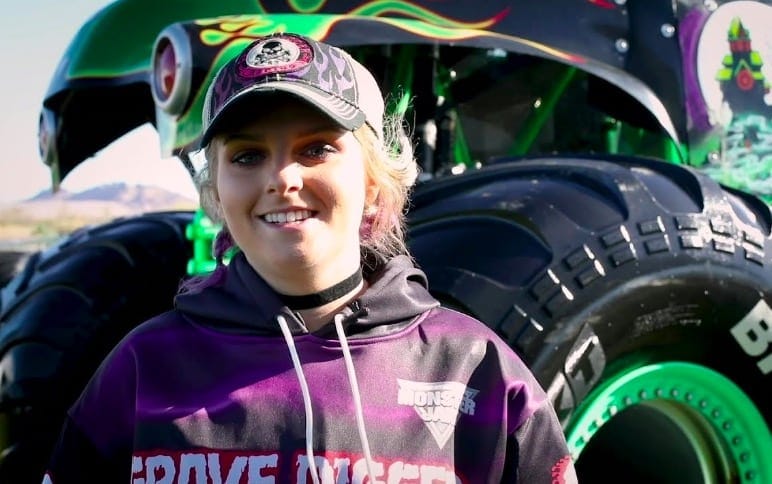 Grave Digger
The Grave Digger team is a monster truck franchise that was created by Dennis Anderson in 1982 as he attached an old 1957 Ford pickup truck to some giant wheels. The name came after Anderson told a competitor he could "take this old junk and dig you a grave with it." He said this because his 1957 pickup was way older than all of the other vehicles that were competing against him in 1982.
The name stuck and soon the Grave Digger brand began to spread. Anderson was known for his all-or-nothing driving style, and this perceived recklessness won him many fans at events. Grave Digger was originally a mud bogger but at one event a monster truck failed to show up, and Anderson volunteered to crush cars with his truck.
He was an overnight success, and the Grave Digger team became a fan favorite. The team is especially known for their spectacular crashes as all of the drivers tend to drive with reckless abandonment.
Krysten Anderson
Dennis Anderson created the Grave Digger brand in 1982, but he wasn't entirely focused on monster trucks. He was also building a family with Julie, his wife. Together they have four children, and three of their kids have driven for the monster truck team. Krysten is Dennis and Julie's only daughter, and she grew up around monster trucks.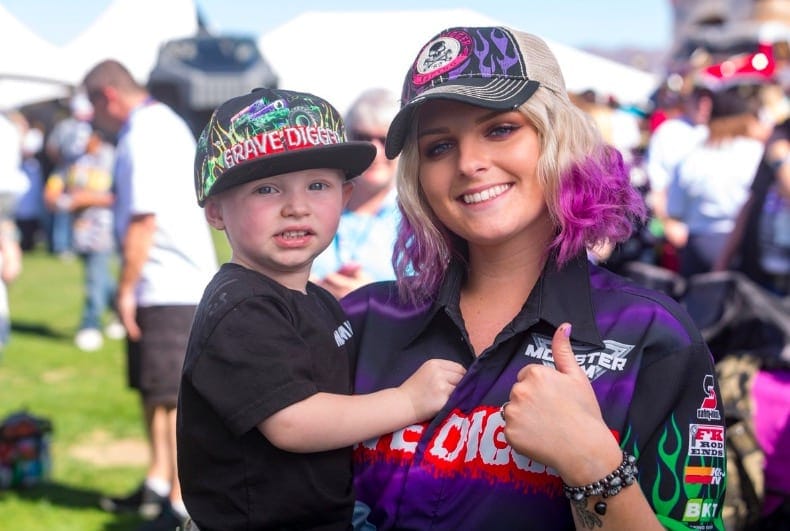 She said she remembers spending time in the monster truck shop when she was little, and how she used to ride along with her dad in the rig before school. Krysten said: "It's been Grave Digger my whole life, 24 seven for the past 20 years." That love for monster trucks only grew when she got the chance to sit behind the wheel of the legendary Grave Digger rig for the very first time.
Made for monster trucks
As Krysten was growing up she was totally immersed in the world of monster trucks. Firing up the monster truck for the first time was a memorable experience for Krysten. She said that she could feel the power of the engine behind her and it sent the blood rushing all the way to her fingertips.
Her dad said the first time he saw her in a truck he knew right away that she had what it took to drive one of his legendary machines. There is so much driving DNA in her blood, and she joins her two older brothers on the monster truck circuit. Krysten has learned so much from being around her father and brothers that she is already a star on the circuit in her early 20s.
Driving for Grave Digger means she has to be an excellent driver, as the team has won a long list of Monster Jam championships over the years. They are one of the most recognizable trucks, and there is plenty of pressure that comes with being behind the wheel of a Grave Digger rig.
People's perceptions
She worried how people would receive her as the first female driver for Grave Digger and even though she feels as though she has had mixed reactions, one thing helps. Krysten believes having the Anderson surname is enough for people to respect everything she does in the truck. However, with that respect comes expectation, as both her dad and brothers have won Monster Jam events while driving for Grave Digger.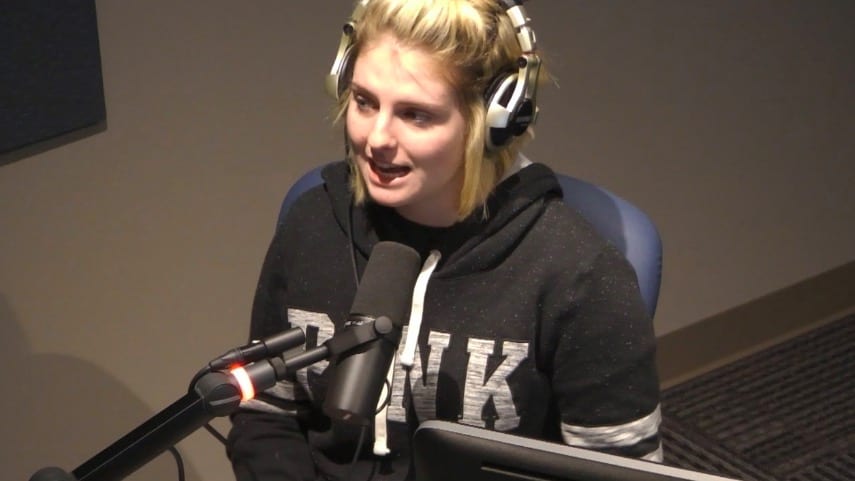 For her, she feels as though she has had the biggest shoes to fill, as not only is she following in her dad's footsteps, but also her two older brothers. Dennis said that he is honored to be still playing trucks over 30 years later, and to top it all off, he has the privilege of doing it with his family.
Fan favorite
Krysten needn't have worried about how fans would react to her as they all seem to love her. It helps to be part of the legendary Anderson family, but what really helps is the wins she and her team keep getting on the track. Signing autographs is not uncommon for Krysten now, and often there's a line of people waiting to get the chance to speak to her.
Krysten is in her early 20s, and while she has been winning on tour, it's all about getting a famed Monster Jam championship. If she keeps up the good work, that's only going to be a matter of time before she makes that lifelong dream a reality.
Life as Grave Digger's first female driver couldn't be any better for Krysten Anderson who gets to fulfill her lifelong dream every time she's behind the wheel. There might be some pressure that comes with the job, but for now, Krysten's just focusing on having a blast.