---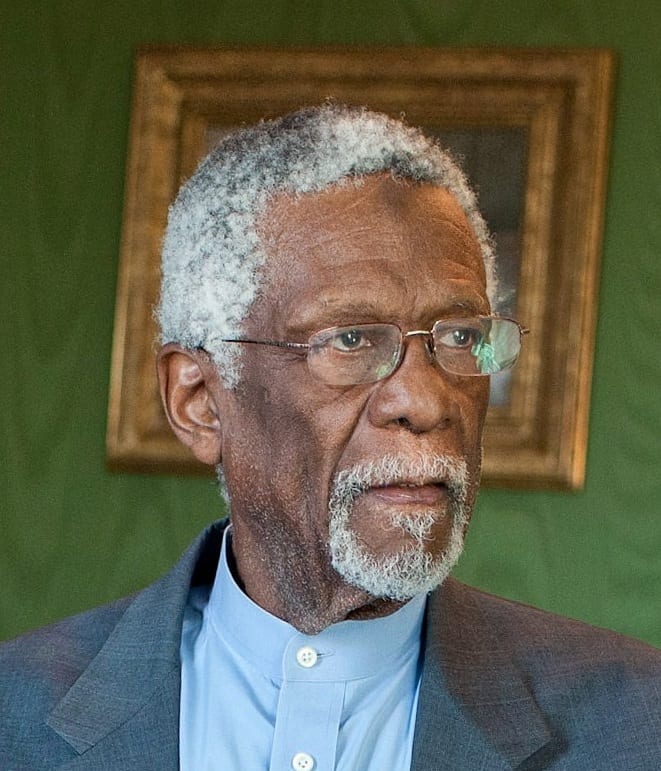 Bill Russell stole the show during last night's first-ever NBA Awards. The NBA legend and Hall of Fame center was awarded the 2017 Lifetime Achievement Award, which was presented to him by an impressive list of fellow Hall of Fame centers including Kareem Abdul Jabbar, Shaq and David Robinson.
But it wasn't the award that stole the show, nor was it the list of centers who took the stage to honor him. Russell himself stole the show, and he stole it from the other Russell, Russell Westbrook that is (he won the MVP Award for the first time in his career).
---
Watch Russell receive the 2017 Lifetime Achievement Award:
---
After he walked up to receive the award, the 83-year-old stared at the five men beside him, and told them all, "I will kick your a**." Truth is, at his prime, he may have been able to.
Bill Russell is one of the greatest to ever play, in more ways than one. We take a look at his career, by the numbers.  
13
Russell spent 13 seasons in the league, and played all of them with the Boston Celtics. In 1956, Russell was drafted second overall by the St. Louis Hawks. But Red Auerbach wanted Russell in Boston, and traded away Ed Macauley as well as draft rights to Cliff Hagan to make sure Bill Russell ended up in a Celtics uniform. Throughout those 13 years Russell averaged 15.1 PPG and 22.5 rebounds. He was a 12-time All Star and 11-time All NBA player (he has more records but we'll get to them later on).
11
Bill Russell won 11 NBA Championships, more than anyone else in the history of the game. To put in perspective: Michael Jordan won six, so did Kareem Abdul Jabbar. Magic Johnson, Kobe Bryant and Tim Duncan all won five. The next guys on the list of all-time championships behind Russell are all Celtics: Sam Jones (10), John Havlicek (8), Tom Heinsohn (8) and KC Jones (8). Bill Russell has more NBA Championship rings than he has fingers to wear them on.

5
The 11-time Champion was named league MVP five times throughout his career. He won his first in 1958, his sophomore season, during which he averaged 16.6 PPG and 22.7 rebounds. Between 1961 and 1963, Russell won three straight MVP awards. In 1964 Oscar Robertson was named MVP, but the following year Russell reclaimed the title.
21,620
Throughout his 13-season career, Bill Russell tallied 21,620 rebounds. He had ten seasons with 20+ rebounds per game, and never dipped below an average of 18.6 rebounds. His 21,620 rebounds are good for second on the all-time list, right behind Wilt Chamberlain and well ahead of the next guy on the list, Kareem Abdul Jabbar.
13
We've already had a number 13 on this list, but here it is again. But this time it doesn't have anything to do with the number of seasons Russell played. Instead, this 13 refers to months. Bill Russell won an NCAA Championship, Olympic gold medal and his first NBA title within a matter of 13 months. Russell played college ball for the University of San Francisco and won two NCAA Championships during his three years there. After winning his second title, he opted for the draft. That summer, Russell was part of the US Olympic team that beat the USSR to bring home the gold. Less than a year later, he won his first NBA Championship when the Celtics beat the St. Louis Hawks in seven games.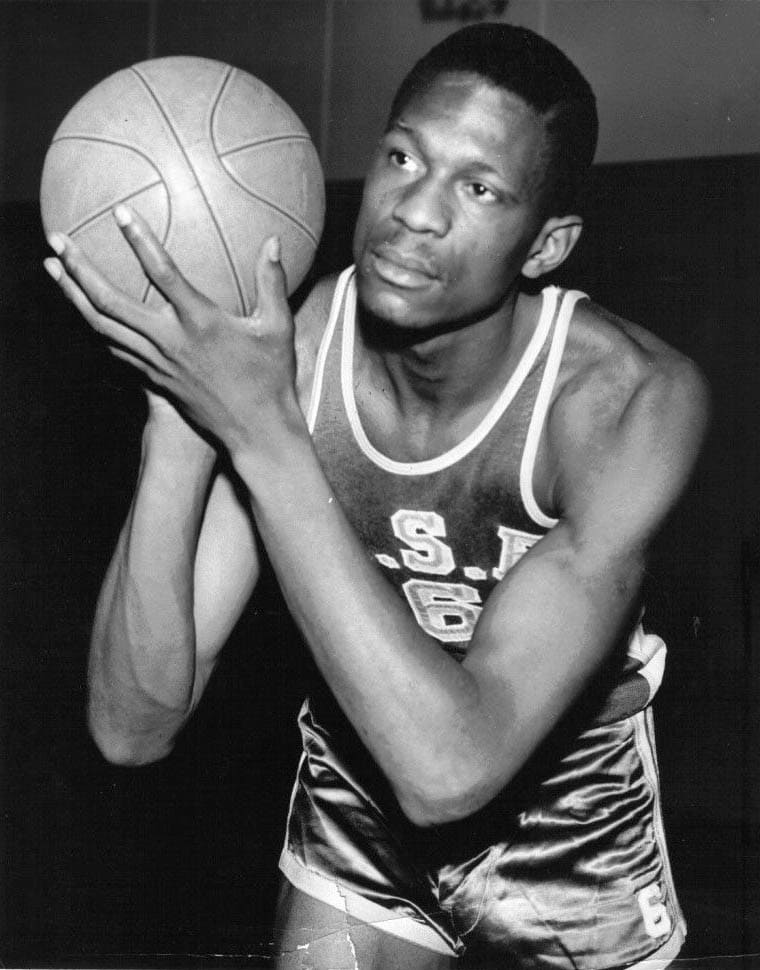 1
Bill Russell was the first African American coach in the NBA. He spent three seasons as the team's head coach, while still playing on the squad. During that time period, the Celtics won two more championships. He then went on to coach Seattle for four seasons and Sacramento for a single season.