On Tuesday, Sept. 12, the NFL Hall of Fame announced the list of nominees for the Pro Football Hall of Fame's Class of 2018. The list consists of 108 names including 96 players – 53 offensive, 38 defensive players and five special teams – and 12 coaches. The list will be cut down to 25 semifinalists in November and again to 15 finalists in January.
Among the 96 nominated players are 11 first-year eligible players, meaning they haven't played in the last five years, since 2012. We take a closer look at those 11 players and their careers (listed in alphabetical order by last name):

Ronde Barber (CB/S):
Tampa Bay legend Ronde Barber played for the Buccaneers for 16 years, from 1997 through the 2012 season. Barber recorded 1234 combined tackles, including 1029 total, 28 sacks, 16forced fumbles, 47 interceptions and eight touchdowns throughout his career. Barber and the Buccaneers won the Super Bowl in 2003, the only Super Bowl appearance the team has made in their four decade-long history. He made five Pro Bowl appearances and was named All Pro three times, in 2001, 2004 and 2005. Ronde's twin brother Tiki, who played for the New York Giants from 1997 to 2006, is also on the list of nominees.

Matt Birk (C):
Former center Matt Birk spent 11 seasons with the Minnesota Vikings before wrapping up his career with four seasons in Baltimore. The six-time Pro Bowler wasn't drafted until the sixth round of the 1998 NFL draft, and finally won a Super Bowl during his final season in the league, the 2012 season. That year Birk started all 16 games for the Ravens. In 2011 Birk won the Walter Payton Man of the Year Award, only the second center to ever win the award for community service activities. Birk established the Matt Birk H.I.K.E. Foundation (which stands for hope, inspiration, knowledge and education) helps provide an education for at-risk children.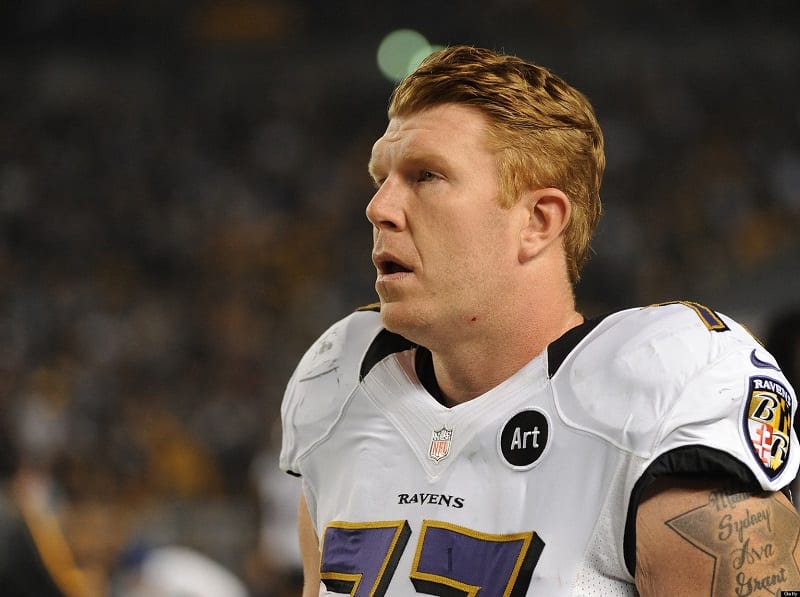 Donald Driver (WR):
Legendary Green Bay Packers wide receiver Donald Driver had the chance to make the Lambeau Leap plenty of times during his 14 seasons in Wisconsin, making 743 receptions for 10,137 yards. He averaged 13.6 yards per catch and recorded 61 passing touchdowns and a single rushing touchdown throughout his career. Driver was a three-time Pro Bowler, in '02, '06 and '07, and was part of the 2011 Super Bowl team.

Steve Hutchinson (G):
The 12-year veteran guard played in Seattle for five seasons before heading to Minnesota for six years and wrapping up his career with a single season in Tennessee. Hutchinson was a seven-time Pro Bowler and was voted first-team All Pro five times. He made the All Rookie team in 2001 and was named to the Pro Football Hall of Fame All-Decade Team for the 2000s.

Ray Lewis (LB):
Love him or hate him (and that's a huge debate that always goes back to his trial), longtime Baltimore Ravens linebacker Ray Lewis made the list during his first eligible year. Lewis spent 17 seasons in Baltimore, tallying 2050 combined tackles (according to ESPN), 1558 total tackles, 41.5 sacks, 31 interceptions and 19 forced fumbles. He won two Super Bowl rings, in 2001 and 2013 (the 2012 season, his final one) the only two Super Bowl wins for the Ravens. Lewis is a 13-time Pro Bowler and was voted first-team All Pro seven times. He was named Super Bowl MVP in 2001 and was twice named AP Defensive Player of the Year.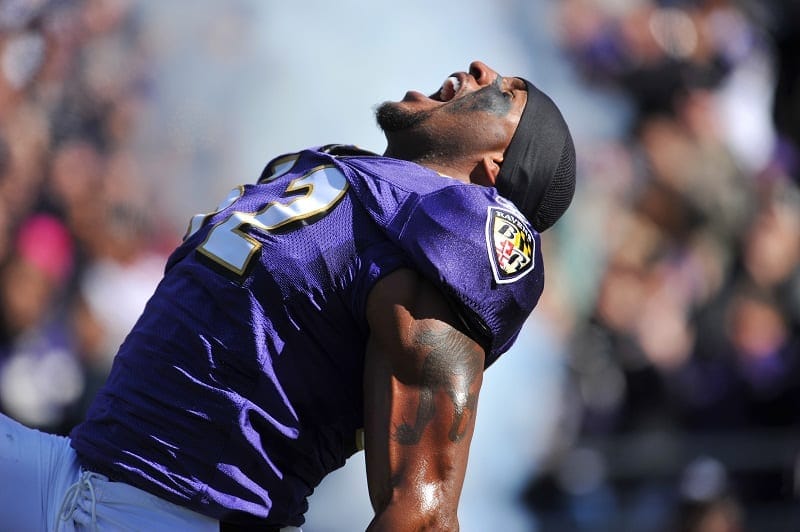 Randy Moss (WR):
Randy Moss is headlining this year's list of nominees. The 14-year veteran made 982 receptions for 15,292 yards over his career, playing for the Vikings, Oakland, New England and bouncing around in 2010 before retiring in a 49ers uniform after the 2012 season. Moss is a six-time Pro-Bowler and was voted All Pro four times. Moss played in two Super Bowls, with the Patriots and the 49ers, but retired without a ring.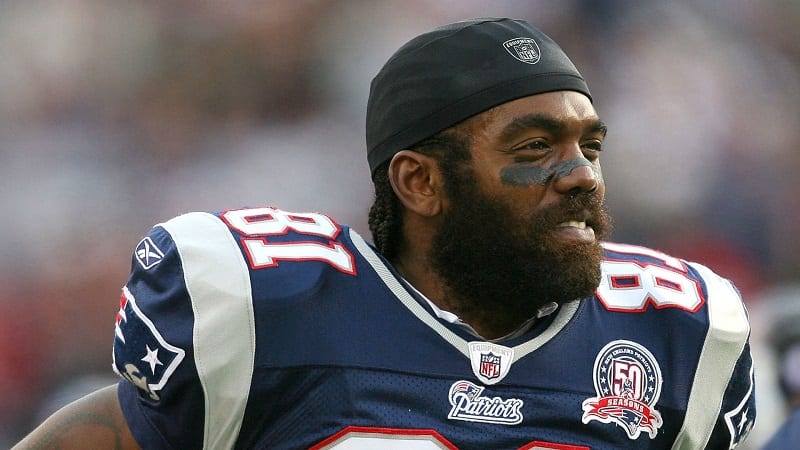 Jeff Saturday (C):
The undrafted free agent out of North Carolina, who was also released by the Packers, could be heading to the Hall of Fame. It wasn't an easy beginning to his career. After going undrafted, the Ravens signed Saturday but then waved him, which left an opening for Indianapolis. The longtime Colt, who wrapped up his career with a single season in Green Bay, was a six-time Pro Bowler and voted All Pro twice. His single Super Bowl ring was won in 2007, when the Colts, Saturday and Peyton Manning beat the Chicago Bears 29-17. He is one of five former Colts on the list of nominees.  

Richard Seymour (DT):
Three-time Super Bowl champion defensive tackle Richard Seymour spent 12 seasons in the league. Seymour played for the Patriots (who drafted him sixth overall in the 2001 draft) for eight seasons, winning all three of his rings, in 2002, 2004 and 2005, before heading to the Raiders for four seasons. The seven-time Pro Bowler tallied 496 combined tackles, 324 total, 57.5 sacks, four forced fumbles and two interceptions.

Steve Smith (WR):
Confused about which Steve Smith it is and why it's this Steve Smith? You're not the only one. For many, this is the "other" Steve Smith, but keep in mind that the Steve Smith you're probably thinking about only recently retired and isn't eligible, so it's not him. This is the Smith that played only six seasons and made only 245 receptions while playing for the New York Giants (four seasons), the Philadelphia Eagles (one season) and the St. Louis Rams (again, a single season). The second round pick was part of the 2008 Super Bowl Champion Giants but only made a single Pro Bowl appearance. So we totally get it if this nomination leaves you scratching your head – even if it's only the first list and not November or January – we're all in the same boat.

Brian Urlacher (LB):
The ninth overall draft pick from 2000 spent 13 seasons in a Chicago Bears uniform. Urlacher racked up 1353 combined tackles, 1037 total tackles, 41.5 sacks, 22 interceptions and 12 forced fumbles. The big man added four touchdowns to his list of accomplishments over the years, which also includes eight Pro Bowls, the 2005 Defensive Player of the Year Award and the 2000 Defensive Rookie of the Year Award.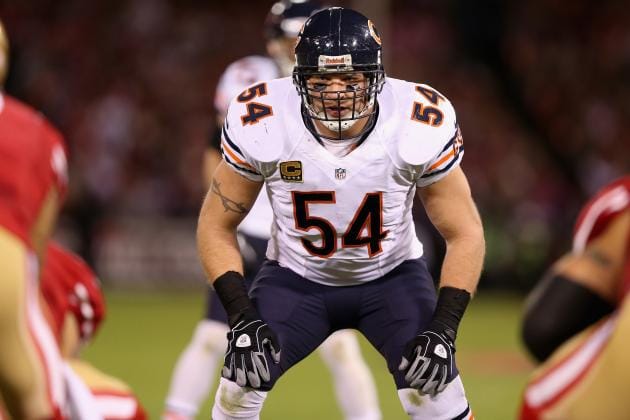 Kyle Vanden Bosch (DE):
The second round pick from the 2001 draft spent 12 years in the league, playing for the Arizona Cardinals (four seasons), the Tennessee Titans (five seasons ) and Detroit Tigers (three seasons). The defensive end tallied 464 combined tackles, including 332 solo tackles, 58 sacks and 20 forced fumbles.

**Statistics for this piece from NFL.com and ESPN.com.