---
The 2016 draft shattered records for international draft picks.
Overall, 26 international players were drafted to the Association, including 14 in the first round and eight lottery picks. Australian Ben Simmons led the way, as the no.1 overall, with Dragan Bender (Croatia), Buddy Hield (Bahamas), Jamal Murray (Canada), Jakob Poeltl (who became the first ever Austrian NBA player), Thon Maker (South Sudan/Australia) and Georgios Papagiannis (with the 13th pick, Papagiannis became the highest Greek draft pick ever) rounding up the international lottery picks.
According to the NBA, over 40 international prospects declared for the 2017 draft, not including foreign-born players who played in the NCAA.
With the growing list, could we see a new record of international players this year? And who are these players, which some mock drafts have going in the first round? Let's take a look some of the names on the list:
Frank Ntilikina
Country: France
Position: Point Guard
Height: 6'5
Weight: 190 lbs
At 18 years-old, the French point guard already has three years of playing professional ball. Frank Ntilikina began his career with SIG Strasbourg in France when he was just 15 years-old, and this past season played just over 17 minutes per game, averaging 5.2 points. Ntilikina turned heads while playing for France's U18 team in the European Championships. The point guard averaged 15.2 points and 4.5 assists in 27.8 minutes.
Isaiah Hartenstein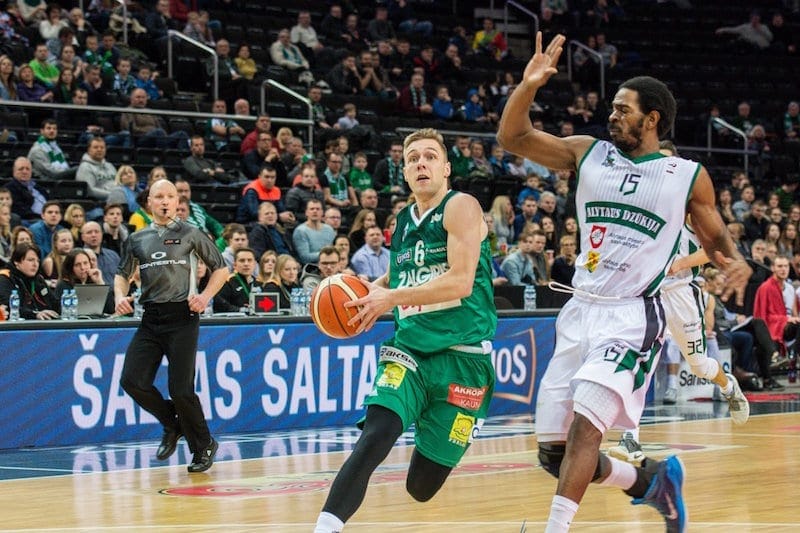 Country: Germany (German-American)
Position: PF/C
Height: 7'0
Weight: 225 lbs.
Isaiah is a special case when talking about international prospects. Technically, he is American, he was born in Eugene, Oregon, but raised in Germany (when his father, a German basketball player, went to play in Europe). He spent most of his life abroad and didn't play NCAA ball, so we're making an exception for him on this list. The big man spent the last season playing with Zalgiris in Lithuania, one of the oldest teams in the Euroleague. This season he's played an average of 14.0 minutes in 23 games played, averaging 5.1 points. He has a 7'2.3″  wingspan and 9'1.0″ reach. According to Draft Express, he is "very physical and competitive. Plays with toughness. Not afraid to throw his weight around. Active on the offensive and defensive glass," but struggles shooting from the perimeter.
Nbadraft.net called Hartenstein "one of the best bigs of his generation in Europe."
Anzejs Pasecniks
Country: Latvia
Position: Center
Height: 7'2
Weight: 229 lbs
Another young, Latvian big man, Anzejs Pasecniks broke out on the scene this past season in the Spanish ACB, averaging 8.2 PPG for Gran Canaria on 66.7% shooting from the field. Pasecniks first caught the NBA's attention when he played alongside Kristaps Porzingis in the 2013 U18 European Championships, but has taken longer to reach his potential than the 2015 draft pick. The Knicks' Porzingis has said about his former teammate that, "What I like the most about him as a player is how smart he is and how he reads the game." Adding that "he has improved his low post game a lot since he arrived to Gran Canaria. He is getting physically stronger, too, and he will be a very good player in a few years, I am sure."
Alpha Kaba

Country: France
Position: Center
Height: 6'10
Weight: 225
The 21-year-old Frenchman played in his second season with Mega Leks, a Serbian team. This season the big man shot 87.5% from the field in the Serbian league, averaging 9.5 points per game. In the Adriatic League and Champions League, he's averaging 10.9 PPG and 10.7 PPG respectively. He has a 7'5.3″ wingspan and 9'2.5″ standing reach.
Mathias Lessort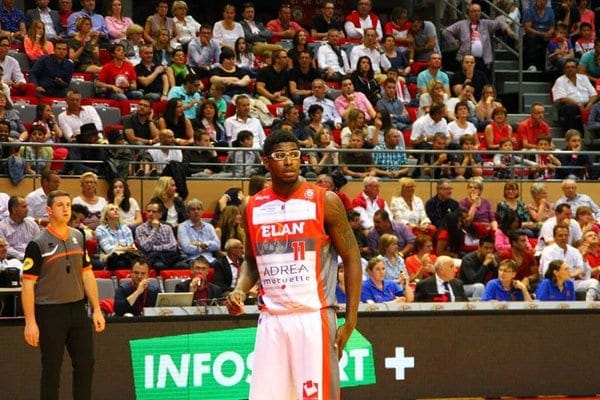 Country: France
Position: Power Forward/Center
Height: 6'9
Weight: 25o lbs
Another young French star on the list of prospects to get drafted this year. 21-year-old Mathias Lessort is in his fourth year playing professionally and first with, NANTERR, a French club. This season in the FIBA Europe Cup he averaged 9.9 PPG and 6.3 rebounds, while averaging 10.5 points and 7.4 rebounds in the French league. Lessort is projected to be drafted at no. 43 by Draft Express.