---

August 13, 1963: NBA legend Dave DeBusschere is one of the greatest two-sport athletes of all time. Not only did he grace the court in a Pistons and New York uniform for 12 seasons, winning two championships and appearing in eight All Star games, he was also a pitcher for the Chicago White Sox. On August 13, 1963 DeBusschere pitched a shutout against the Cleveland Indians, allowing only six hits the entire game.
August 13, 2016: Michael Phelps is the most decorated Olympian of all time, with 23 gold medals. On August 13, 2016, Phelps dove into the pool for his final race in the Rio Olympics, his last Olympics. It was the medley relay. Phelps was the third swimmer for Team USA, swimming the butterfly and Nathan Adrian swam the final leg of the medley, ensuring Phelps's final gold, number 23. Phelps called that gold the cherry on top.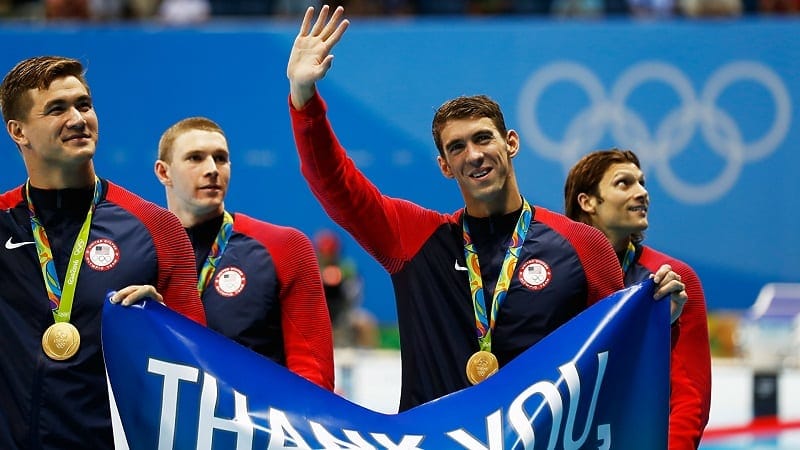 August 15, 1987: On August 15th of his rookie season, Mark McGwire was already leading the majors in home runs. Then he hit no. 39, the home run that broke the rookie home run record. The two-run shot came in the sixth inning. McGwire swung at the first pitch he saw from Don Sutton and hit it deep to left field.   
August 16, 2008: Usain Bolt burst out on the scene during the Beijing Olympics. Before then, not many people knew his name, and even less thought they'd be treated to a decade of entertainment from the Jamaican sprinter. On August 16, Bolt not only won his first ever Olympic gold, he set a new world record for the 100m race. Bolt finished the race in 9.69 seconds, and was so far ahead of the field that he was celebrating the win nearly 20 meters before he crossed the line. Bolt won two more golds in those Olympics, one for the 200m and another for the relay. The following year at the World Championships he was able to break his own record for the event, trimming his time to 9.58 seconds.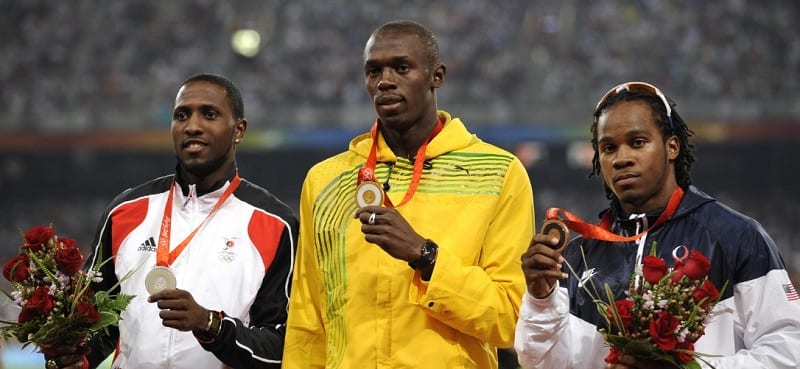 August 19, 1921: Ty Cobb spent 24 seasons in the league, and finished his career with 4,189 hits. The 12-time batting champion became only the fourth player to join the 3,000 hit club on August 19, 1921, when he singled off of Boston's Elmer Myers. It was the second game in a double header against the Sox. At the time, Cobb was 34 years old, and he would later join an even more exclusive club, the 4,000 hit club, to which only he, Pete Rose and Ichiro Suzuki belong.
Notable birthdays
August 14, 1959 NBA legend and current president of basketball operations of the LA Lakers, Magic Johnson was born in Lansing, MI
August 14, 1987 Former NFL quarterback and MLB hopeful Tim Tebow was born in Makati, Philippines
August 18, 1934 Baseball Hall of Famer Roberto Clemente was born in Carolina, Puerto Rico

We bid farewell to…
August 13, 1995 Yankees legend Mickey Mantle dies of cancer, he was just 63 years old
August 16, 1948 One of the greatest, if not the greatest, baseball player of all time, the Sultan of Swat, Babe Ruth passes away after a battle with cancer