---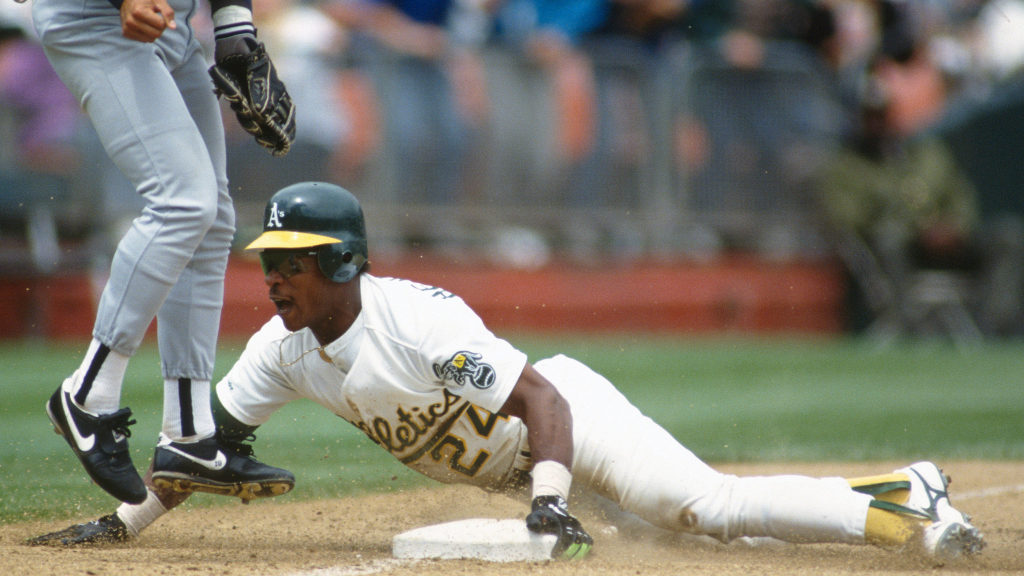 August 27, 1982: On August 27, 1982, the Oakland A's Rickey Henderson broke the record for stolen bases in a single season. With his 119th stolen base of the season, Henderson passed Hall of Famer Lou Brock's record, which was set just three years earlier. He'd go on to steal 130 bases during the 1982 season, just his fourth season in the MLB, and stole 1,406 bases throughout his career, good for best all-time (the closest anyone has gotten to him is Lou Brock, whose record he broke and who stole 938 bases during his career).
August 30, 1905: Twelve-time batting title holder Ty Cobb made his debut in the majors with the Detroit Tigers on August 30, 1905. He was just 18 years old at the time and hit a double off of New York Highlanders' Jack Chesbro. The Tigers won the game 5-3. Cobb would go on to play for 24 seasons, most of them (22) with the Tigers and an additional two in Philadelphia. Cobb was the MVP in 1911, a season in which he batted .420 with 127 RBIs, 248 H and 147 R. He was inducted into the Hall of Fame in 1936.
August 30, 1987: A game to remember for Kirby Puckett, who went 6-for-6 with two home runs as the Minnesota Twins beat the Milwaukee Brewers 10-6, taking sole possession of the top spot in the West. He drove in four runs and scored four himself. His 6-for-6 game came right after a 4-for-5 game in which he also hit two home runs.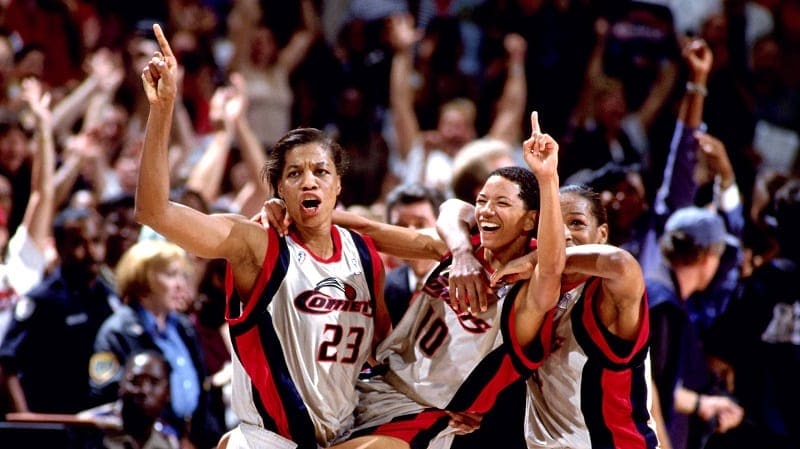 August 30, 1997: In 1997, the WNBA played its first ever season. On August 30th of that year, the Houston Comets became the first ever WNBA Champions, beating the New York Liberty 65-51. The Comets were led by Cynthia Cooper, who won the MVP title. The team would go on to win the next three titles as well, but the Comets were dissolved in 2008 due to finances.
August 31, 1990: We know athletic genes run in the family, and many sons follow in their father's' footsteps. But this son not only followed his father, the two played together. On August 31, 1990,  Ken Griffey and Ken Griffey Jr became first father and son duo to play for the same team – the Seattle Mariners. Griffey and Griffey Jr batted back-to-back in the game against the Royals, and both hit singles. Only one other father and son duo played together more than a decade later, Tim Raines and Tim Raines Jr.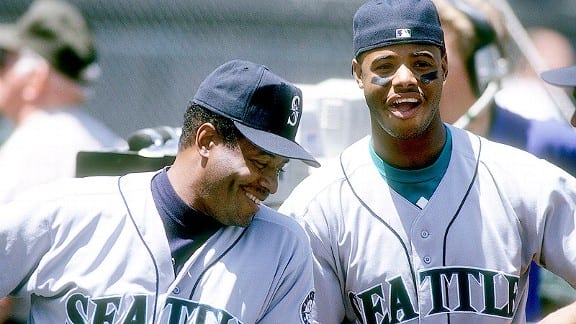 September 1, 1973: On September 1. 1973 George Foreman defended his world heavyweight title in a bout against Puerto Rican Jose Roman. Foreman was led to the ring by two Playboy bunnies who presented him with flowers. The boxer KOed his opponent in the 1st in front of some 8,000 fans, but not before some controversy.
Notable birthdays
August 30, 1918 MLB legend Ted Williams was born in San Diego, CA
August 30, 1982 Former American tennis player and former no. 1, Andy Roddick, was born on in Omaha, NE
August 31, 1931 Hall of Fame hockey player and career-long Canadien Jean Beliveau was born in Longueuil, Canada
September 1, 1923 American pro boxer Rocky Marciano was born in Brockton, MA
September 1, 1966 Retired NBA player and current assistant coach for the Pistons, Tim Hardaway, was born in Chicago, IL
September 2, 1937 Baseball's sixth Commissioner Peter Ueberroth, who served from 1984 to 1989, was born in Evanston, IL
September 2, 1965 Former British boxer and three-time world heavyweight champion, Lennox Lewis, was born in London, UK
We bid farewell to…
August 31, 1969 A day before his 46 birthday, boxer Rocky Marciano succumbed to lung cancer in Newton, IA