---
December 17, 1991: On December 17, 1991, the Cleveland Cavaliers beat the Miami Heat 148-80. The margin of victory, 68 points, is a record in the NBA. Eight different Cavs players scored in double-figures, with Mark Price and John Battle leading the way with 18 points a piece. Steve Kerr was also on that team, scoring five points in 11 minutes.
December 17, 2015: After just two years, Chelsea FC of the EPL sacked manager José Mourinho on December 17, 2015. Mourinho was managing the team for the second time and had led them to the Premier League title the previous season. Mourinho is now managing Manchester United, who at the moment are ahead of Chelsea in the EPL standings.


December 19, 1984: Wayne Gretzky has set plenty of records throughout his career. On December 23, 1984, Gretzky became the 18th NHL player to score 1,000 points, but more importantly, he became the youngest NHL-er to score 1,000 points, ahead of his 24th birthday. His 1,000th point was an assist, and it took him only 424 games to set the record.
December 20, 1985: On December 20, 1985 Denis Potvin broke the NHL's record for the most points by a defenseman, with 916 points. Potvin's assist helped him pass Bobby Orr's previous record.
December 21, 1891: You can say that December 21, 1891 is the day basketball was born. On this day, the very first game of basketball was played, based on rules created by the Father of Basketball James Naismith. The game was played in Springfield, Massachusetts.
December 21, 1969: Legendary football head coach Vince Lombardi coached his last football game on December 21, 1969. Lombardi at the time was coaching the Washington Redskins, leading them to a 7-5 record. He spent only a single season in Washington after nine seasons in Green Bay. Throughout his short career, Lombardi won three NFL Championships and two Super Bowls, all with the Packers.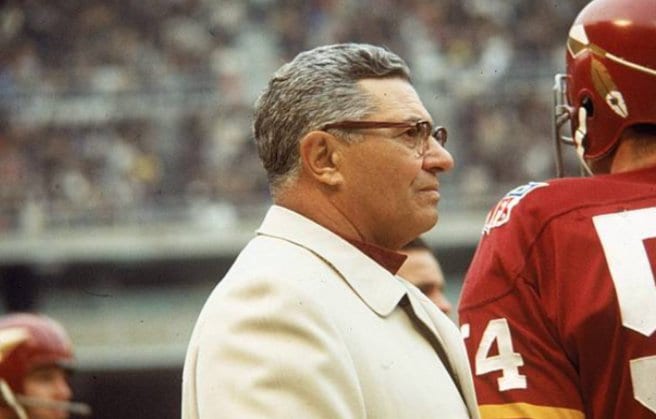 December 22, 1990: The Pittsburgh Penguins Paul Coffey became only the second NHL defenseman to record 1,000 points on December 22, 1990, and set the new record for fastest defenseman to get to 1,000 points with 770 games. Coffey tallied an assist in a 4-3 win over the New York Islanders.
December 23, 1972: If you're a football fan, or a fan of sports as a whole, you've heard of the "Immaculate Reception." The Pittsburgh Steelers were trailing 7-6 in the last minutes of the 1972 AFC Divisional Playoff against the Raiders. On 4th-and-10, QB Terry  Bradshaw threw a pass that was deflected by Oakland but was caught by Franco Harris who ran it in for a touchdown, resulting in a 13-7 win for the Steelers.
December 23, 1997: On a December night in 1997, legendary NBA coach Phil Jackson became the quickest coach to reach 500 wins. He needed only 682 games to reach the feat. Michael Jordan scored 27 points and Steve Kerr added another 13 in the 94-89 win over the LA Clippers.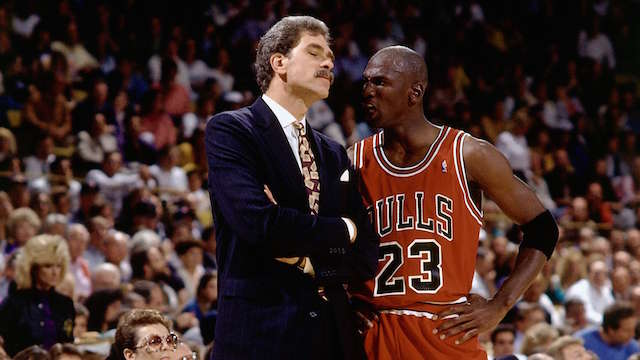 Notable birthdays:
December 17, 1935 Former manager of the Baltimore Orioles and father of Cal Ripken Jr., Cal Ripken Sr. was born in Aberdeen, MD
December 17, 1978 Filipino boxing great and politician Manny Pacquiao was born in Kibawe, Philippines
December 17, 1978 Baseball player Chase Utley was born in Pasadena, CA
December 18, 1886 Baseball legend Ty Cobb was born in Narrows, GA
December 18, 1963 New York Knicks great Charles Oakley was born in Cleveland, OH
December 19, 1957 Legendary NBA forward and former coach Kevin McHale was born in Hibbing, MN
December 19, 1964 Retired Lithuanian NBA player Arvydas Sabonis was born in Kaunas, Lithuania
December 19, 1988 Chilean footballer Alexis Sánchez was born in Tocopilla, Chile
December 21, 1926 Legendary college football head coach Joe Paterno, who coached more than four decades at Penn State was born in Brooklyn, NY
December 21, 1954 Former tennis champ Chris Evert was born in Fort Lauderdale, FL
December 22, 1862 Hall of fame baseball executive and manager Connie Mack was born in East Brookfield, MA
December 23, 1963 Michigan Wolverines head coach Jim Harbaugh was born in Toledo, OH
December 23, 1983 Baseball player Hanley Ramírez was born in Samaná, Dominican Republic

We bid farewell to…
December 17, 2003 Former NFL quarterback Otto Graham, who won three NFL championships, died of a heart aneurysm, he was 82 years old