---
February 4, 2007: The Indianapolis Colts and Chicago Bears met for Super Bowl XLI at Dolphin Stadium in Miami on February 4, 2007. While Chicago came out strong, scoring two touchdowns in the first quarter, they could only hit a field goal the rest of the game. In the meantime, Peyton Manning and the Colts put up 29 points. Manning won his first Super Bowl and was named the SB MVP; Prince performed during the halftime show.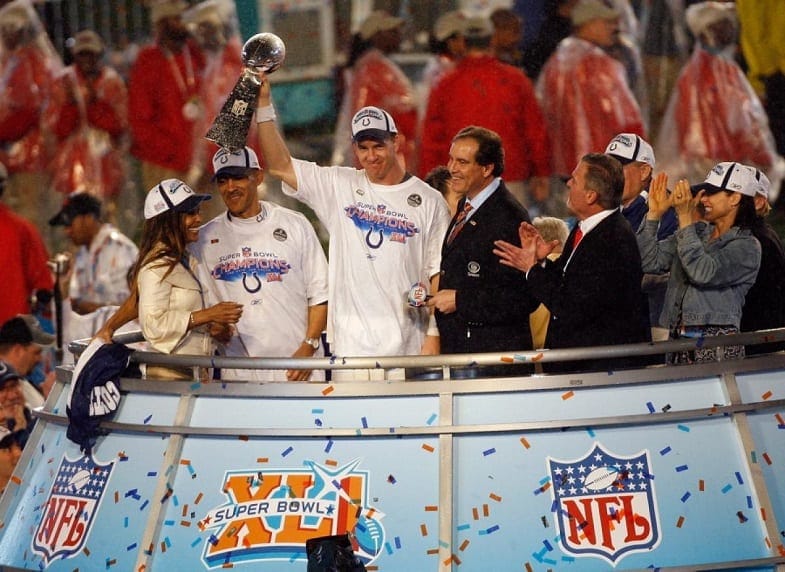 February 5, 1989: NBA legend Kareem Abdul-Jabbar scored 18 points against the New Jersey Nets. But the six-time NBA Championship reached a much greater milestone: 38,000 career points. Abdul-Jabbar was the first player, and still the only player, to reach 38,000.
February 6, 1958: On this day 60 years ago, February 6, 1958, left-fielder Ted Williams signed a deal with the Boston Red Sox worth $135,000, at the time making him highest paid player in baseball.
February 6, 1990: The genes are strong in the Hull family. On February 6, 1990,  Brett Hull scored early in the third period against the Toronto Maple Leafs (a 6-4 win for the Blues), becoming one half of the first ever father-son combo in the league to score 50 goals in a season. Father Bobby Hull was a five-time 50-goal scorer in the 60's and 70's.
February 6, 2005: Super Bowl XXXIX between the Philadelphia Eagles and  the New England Patriots on February 6, 2005 came down the fourth quarter. The two teams each finished the first quarter scoreless, the second with a single touchdown and the third with a touchdown each. But in the fourth, Tom Brady came out swinging, leading the Pats down the field for a touchdown followed by a field goal, before Donovan McNabb and the Eagles managed to score again, a touchdown, but too little too late. The Pats went on to win their third Super Bowl and second in a row.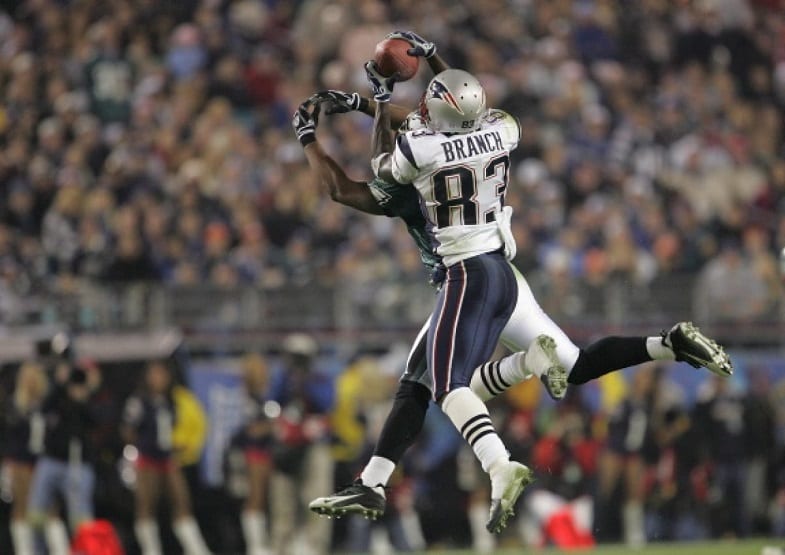 February 7, 1949: Before Ted Williams became the top-paid player in baseball, Joe DiMaggio held that honor. On February 7, 1949, DiMaggio struck a $100,000 a year deal with the New York Yankees, making him the first $100,000 player.
February 7, 1976: On February 7, 1976, The Toronto Maple Leafs Darryl Sittler made NHL history. The forward scored ten points in a game against the Boston Bruins. Several NHL players have reached eight points in single game, but none have been able to equalize or pass his record.
February 7, 2010: On February 7, 2010, the New Orleans Saints won the first, and so far only, Super Bowl. Drew Brees and the Saints faced Peyton Manning and the Indianapolis Colts, in Miami, Florida. The Saints scored 15 points in the fourth quarter while holding the Colts scoreless, winning 31-17, and Drew Brees was named MVP.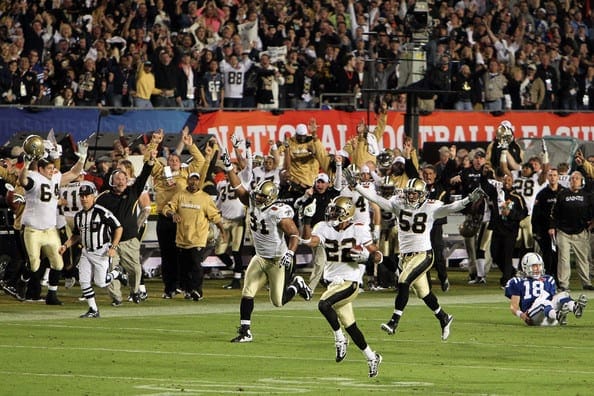 February 9, 1986: On February 8, 1986, 5′ 7″ Spud Webb won the NBA Dunk Contest, beating his Atlanta Hawks teammate Dominique Wilkins.
February 8, 1998: Women's hockey at the Olympics is still a fairly new event. The first ever women's game was played on February 8. 1998, a match up between Finland and Sweden. The Finnish women beat Sweden 6-0.
February 9, 1980: At this point, eight 3's in a game doesn't seem like such a great feat. But in 1980, it was. On February 9, 1980, Houston's Rick Barry hit 8-of-12 from beyond the arc, setting a new NBA record that would last for ten years, until Dale Ellis came along and hit nine in 1990.
February 10, 1969: On February 10, 1969, Pete Maravich, still in college playing for LSU, scored 66 points in a losing effort against Tulane. Decades later, Maravich is still the all-time leading scorer in the NCAA with 3,667 points.

Notable birthdays
February 4, 1959 Hall of Fame linebacker Lawrence Taylor was born in Williamsburg, VA
February 4, 1962 Former MLB pitcher Dan Plesac was born in Gary, IN
February 4, 1973 Former professional boxer Oscar De La Hoya was born in Montebello, CA
February 5, 1942 Former NFL quarterback, nicknamed Captain America, Roger Staubach was born in Cincinnati, OH
February 5, 1985 Real Madrid superstar Cristiano Ronaldo was born in Funchal, Portugal
February 5, 1992 PSG forward and soccer star Neymar was born in Mogi das Cruzes, São Paulo, Brazil
February 7, 1974 Former NBA star Steve Nash was born in Johannesburg, South Africa
February 7, 1988 Detroit Lions quarterback Matthew Stafford was born in Tampa, FL
February 8, 1970 Former basketball player Alonzo Mourning was born in Chesapeake, VA
February 8, 1990 Surfer Bethany Hamilton was born in Lihue, HI
February 10, 1950 Former swimmer and winner of nine Olympic gold medals, Mark Spitz, was born in Modesto, CA
February 10, 1955 Australian golfer Greg Norman was born in Mount Isa, Queensland, Australia

We bid farewell to….
February 6, 1993 Tennis champion and the first African-American to win Wimbledon, Arthur Ashe, died of AIDS, he was 49 years old
February 8, 1956 Legendary baseball manager and owner Connie Mack passed away at the age of 93
February 10, 2017 Entrepreneur and owner of the Detroit Red Wings and Tigers, Mike Ilitch, died at 87