---
January 22, 1973: On a January evening in 1973, George Foreman met Joe Frazier for the heavyweight boxing title in Kingston, Jamaica. Some 36,000 fans showed up to watch the fight, and Frazier was the favorite by Vegas odds maker. But Vegas can't predict everything… Frazier was knocked down three times in the first round and an additional three times in the second round, at which point the referee stopped the fight and Foreman won on a TKO.
January 22, 1983: Houston made history on January 22, 1983, but not in any positive way. The Rockets and Trail Blazers played an overtime game after tying at 96 in regulation. Houston was unable to score a single point in overtime, while giving up 17 points to Portland, eventually losing 113-96. 
January 22, 2006: On January 22, 2006, Kobe Bryant had a career night, scoring 81 points against the Raptors, the second highest score by an individual behind Wilt Chamberlain, who scored 100 points against the Knicks in 1962. The Black Mamba hit 28 of 56 shots, including seven triples and 18-of-20 from the line.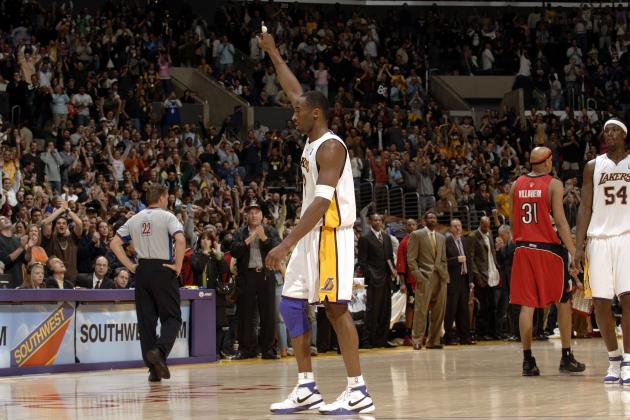 January 23, 1983: At just 26 years old, Swedish tennis player Bjorn Borg announced he won't play in any Grand Slam event of that year, eventually marking the end of his career. Borg told a Swedish paper that he was not motivated to regain the No. 1 ranking, and could not give 100 percent.
January 24, 1950: On January 24, 1950, legendary baseballer Jackie Robinson signed the highest contract in the Dodgers history. Robinson was guaranteed $35,000, already making him the highest paid player in the franchise's history.
January 24, 1981: New York Islander Mike Bossy tied Maurice Richard's record of 50 goals in 50 games on January 24, 1981. Bossy entered the game with 48 goals, and scored twice late in the third period against the Quebec Nordiques to match the record. The Islanders won 7-4.
January 24, 2015: On January 24, 2015, Golden State's Klay Thompson scored a league record 37 points in one quarter. Thompson's 37 points included 9-for-9 from three point range, a perfect 13-for-13 from the field and 2-for-2 from the free-throw line. The record was previously shared by Carmelo Anthony and George Gervin, with 33 points a piece.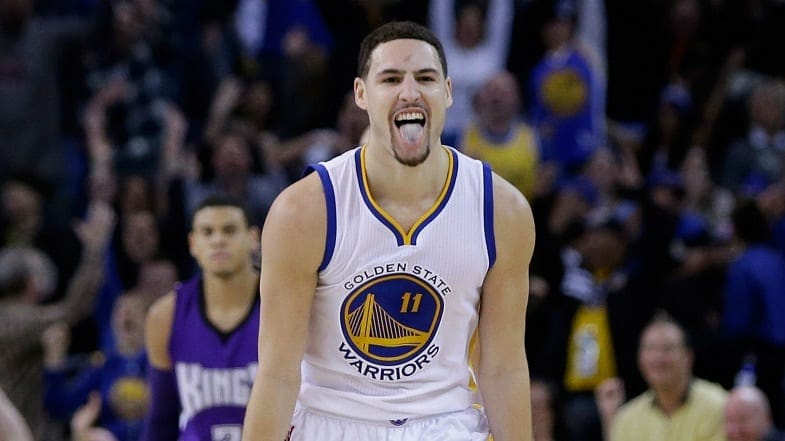 January 25, 1989: On January 25, 1989, the Chicago Bulls Michael Jordan scored his 10,000th career point. Point number 10,000 came on an 8-foot bank shot that put the Bulls ahead 102-101. Unfortunately for Jordan, the feat came during a defeat. The Bulls lost 120-108 that night to the 76ers. Jordan reached 10,000 points in 303 games, during his fifth season. The only person to reach 10k faster is Wilt Chamberlain, who did it in 236 games.
January 26, 1989: Just days after winning a third Super Bowl in ten seasons, San Francisco 49ers head coach Bill Walsh stepped away from his coaching position and was instead named executive vice president of football operations. Walsh took over the coaching position a decade earlier in 1979, after coaching at Stanford for two seasons. His overall record with the Niners was 102-63-1.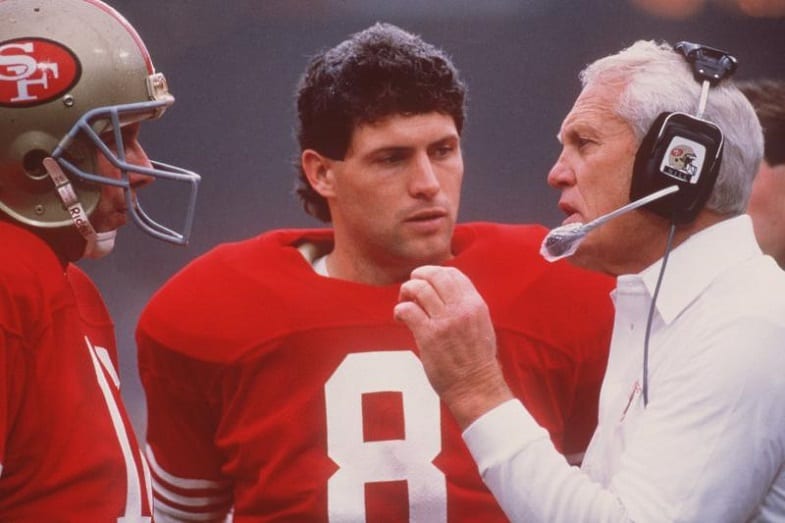 January 27, 1969: On January 27, 1969, Chuck Noll was appointed the head coach of the Pittsburgh Steelers. At the time, Noll was only 34 years old, the youngest coach in league history. He coached the Steelers for 23 years, until 1991, winning four Super Bowls.
Notable birthdays
January 21, 1940 Golfer Jack Nicklaus, golfer was born in Columbus, OH
January 21, 1963 Former German NBA player Detlef Schrempf was born in Leverkusen, Germany
January 21, 1963 NBA great Hakeem Olajuwon was born in Lagos, Nigeria
January 22, 1957 Canadian hockey star Mike Bossy was born in Montreal, Quebec, Canada
January 23, 1984 Dutch footballer Arjen Robben was born in Bedum, Netherlands
January 24, 1987 Barcelona FC footballer and Uruguayan national team member, Luis Suárez, was born in Salto, Uruguay
January 26, 1961 Legendary NHL star Wayne Gretzky was born in Brantford, Ontario, Canada
January 26, 1963 Portuguese football manager and current Manchester United manager José Mourinho, was born in Setúbal, Lisbon
January 26, 1977 NBA great, who made the "Dunk of Death" and is still gracing the basketball courts at 41 years old, Vince Carter was born in Daytona Beach, FL
We bid farewell to…
January 26, 1983 Longtime Alabama football head coach Paul "Bear" Bryant died of a heart attack, he was 69 years old
January 27, 1993 Legendary WWF Wrestler and actor Andre the Giant died of congestive heart failure, he was just 46 years old