---
June 11, 1990: At 43-years old, Texas Rangers pitcher Nolan Ryan threw his 6th no-hitter. The Rangers were facing the Oakland Athletics, and Ryan struck out 14 batters and walked only two. The Rangers won the game 5-0. His former no-hitters were against the Royals in 1973, Tigers later that same year, Twins in 1974, Orioles in 1975, the Dodgers in 1981 and he would go on to throw his seventh no hitter in 1991 against the Blue Jays.
June 13, 1948: On June 13, the New York Yankees bid a final farewell to Babe Ruth at Yankee Stadium, as the Bambino wore the no. 3 jersey for the very last time. The Yankees legend was surrounded by members of the 1923 Championship team and nearly 50,000 fans. Ruth died just two months after his jersey was retired, on August 16, 1948.

June 13, 2002: On June 13th, longtime NHL coach Scotty Bowman won his ninth Stanley Cup and his third with the Detroit Red Wings. Bowman also won four rings with the Montreal Canadiens in the 1970s and one with the Pittsburgh Penguins in 1992. After the 2002 season, Bowman retired from coaching.
June 14, 1969: The Oakland Athletics Reggie Jackson tallied an unbelievable ten RBIs off of five hits in a 21-7 victory over the Boston Red Sox. Jackson himself scored two runs during the game. His RBIs included two home runs in the third and fifth innings.  
June 15, 1951: Joe Louis recorded his final knockout victory against Lee Savold at New York's Madison Square Garden. Savold was knocked out by the "Brown Bomber" in 02:29 of the sixth round.
June 15, 1954: The Union des Associations Europeennes de Football, otherwise known as UEFA was founded in Basel, Switzerland on this day. The body of European football now has 55 associations under its wing, up from 31 when it was first founded.
June 16, 1994: In 1994, then 21-year-old Marty Brodeur became the first New Jersey Devil to win the Calder Trophy, awarded to the NHL's Rookie of the Year. Brodeur finished that season with a 0.915 save percentage, three shutouts, 2.40 GAA and 27-11-8 record in 47 games.
June 17, 1960: Ted Williams hits 500th home run in the third inning of a game against the Cleveland Indians. He became just the fourth player to join the 500 Home Run Club, following in Babe Ruth, Mel Ott and Jimmie Foxx's footsteps.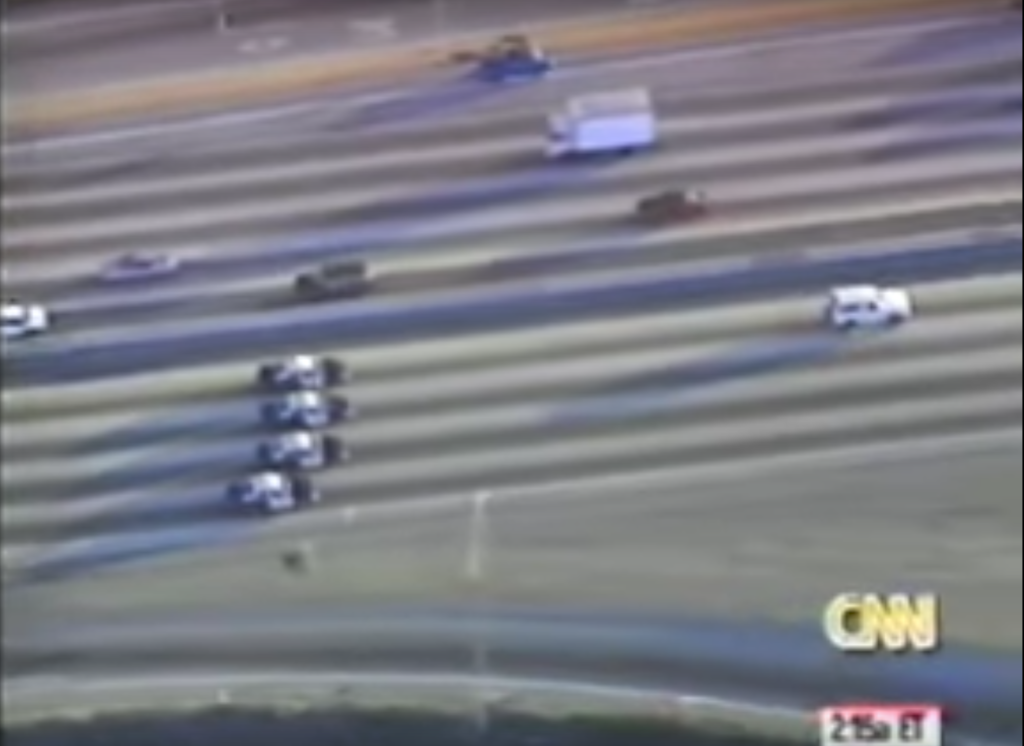 June 17, 1994: If you were around in the 1990s, chances are you remember this car chase. If not, you've most likely watched footage of it at some point or another. On June 17, 1994, OJ Simpson refused to surrender in connection to his wife's murder and led the police on a chase that has become infamous, the Bronco chase. The chase itself, on LA's freeways, was broadcast live on TVs. OJ eventually surrendered, but was later found not guilty.
Notable birthdays
June 11, 1913 Vince Lombardi, legendary NFL coach after which the NFL's Super Bowl trophy is named after.
June 11, 1956 Joe Montana, famed NFL quarterback
June 14, 1952 Pat Summitt, legendary women's basketball coach at Tennessee
June 14, 1969 Steffi Graf, former No. 1 tennis player who won 22 Grand Slam singles titles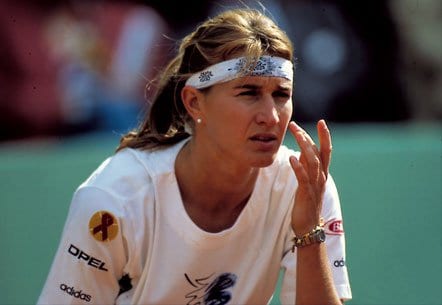 June 16, 1970 Golfer Phil Mickelson
June 17, 1980 Tennis star Venus Williams
We bid farewell to….
June 13, 2014 Chuck Noll, legendary Pittsburgh Steelers coach, passes away, aged 82
June 16, 2014 Padres legend Tony Gwynn loses battle to cancer at the age of 54