---
March 11, 1892: The first ever public basketball game was on March 11, 1982 in Springfield, Massachusetts, just several months after James Naismith invented the game in hopes of providing the students with a game they can play indoors during the winter months.
March 11, 1986: The beginning of instant replay in the NFL. On March 11, 1986, the NFL adopted instant replay for reviewing calls. Replays were limited and only officials could initiate them. Technology wasn't anywhere as sophisticated as it is today, and officials couldn't get a definitive look, resulting in replays becoming unpopular.
March 11, 1987: On March 11, 1987, legendary NHL star Wayne Gretzky scored his 1,500th career point. He scored a total of 2,857 points throughout his career, a record that will likely stand the test of time.
March 11, 1991: The day Steffi Graf lost her No. 1 ranking. On March 11, 1991, Monica Seles ascended to the No. 1 spot in women's tennis, ending Steffi Graf's streak of 186 consecutive weeks as the world's top female tennis star. Seles, 17 years old at the time, was the youngest female to ever become No. 1.
March 12, 1972: On March 12, 1972, the Detroit Red Wings retired Gordie Howe's No. 9 jersey, less than a year after he retired from the game (for the first time). Howe played 25 seasons in Detroit, scoring 786 goals and recording 1809 points overall. He would return to hockey in 1973, and play for another seven seasons.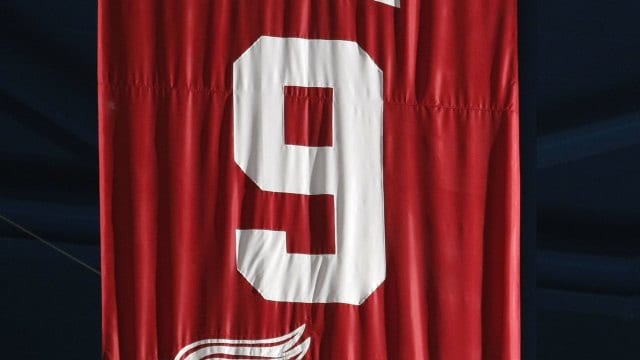 March 12, 1985: Larry Bird is a Boston legend, and on March 12, 1985 he was nearly unstoppable. The Celtics forward led the team to a 126-115 victory over the Atlanta Hawks with a 60 point performance. He hit 22-36 shots and made 15 of 16 free throws. He scored 37 points in a single half. Both the 60 points game performance and the 37-points in a half performance remain Celtics records.
March 12, 2009: On March 12, 2009, Syracuse and UConn played in perhaps the greatest college basketball game of all time. The longtime rivals met in the Big East Tournament in Madison Square Garden for a showdown that needed six overtimes to determine a winner. Syracuse eventually came out on top, with a 127-117 victory. The game lasted three hours and 46 minutes, ending past midnight on March 13th, and eight players fouled out.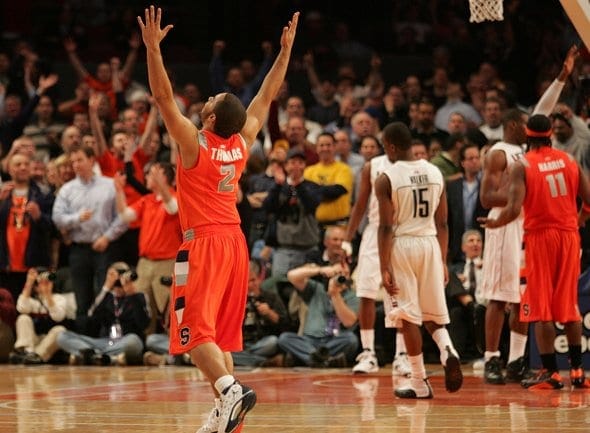 March 16,1955: On March 16, 1955, the NHL and then-league president Clarence Campbell decided to suspend Montreal's Maurice Richards for the remainder of the season after he attacked Bruins defender Hal Laycoe with his stick a few days earlier. The following day Campbell decided to attend the Canadiens home game, sending fans into a frenzy in what eventually became the Richard Riots.
March 17, 1963: On March 17, 1963, Boston legend Bob Cousy played his last regular season game for the Celtics, scoring 8 points and dishing nine assists in 18 minutes on the court. He played in 13 more postseason games for Boston, helping lead the Celtics to another NBA Championships. He would return to the league six years later, and played in seven games for Cincinnati.

Notable Birthdays
March 11, 1966 Former Georgetown head coach John Thompson III was born in Boston, MA
March 11, 1978 Ivorian footballer Didier Drogba was born in Abidjan, Ivory Coast
March 12, 1962 Former MLB outfielder Darryl Strawberry was born in Los Angeles, CA
March 12, 1990 New England Patriots linebacker Dont'a Hightower was born in Lewisburg, TN
March 13, 1972 Former NFL quarterback and current analyst Trent Dilfer was born in Santa Cruz, CA
March 14, 1960 Former Minnesota Twins outfielder Kirby Puckett was born in Chicago, IL
March 14, 1988 Two-time NBA champion and two-time MVP Stephen Curry was born in Akron, OH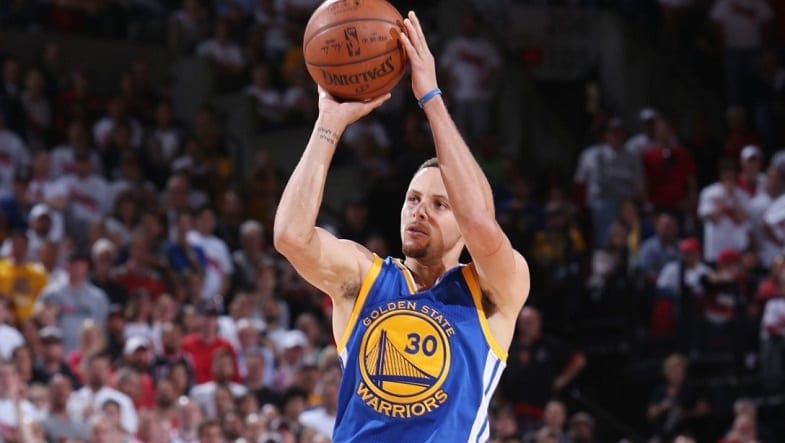 March 14, 1997 Four-time gold-medalist gymnast Simone Biles was born in Columbus, OH
March 15, 1956 Former NFL linebacker Clay Matthews Jr. (not to be confused with his son, Clay Matthews III) was born in Palo Alto, CA
March 15, 1979 Former MLB first and third baseman Kevin Youkilis, known as "Youk," was born in Cincinnati, OH
March 15, 1993 French footballer currently playing for Manchester United Paul Pogba was born in Lagny-sur-Marne, France
March 16, 1956 Former NFL tight end and current GM of the Baltimore Ravens Ozzie Newsome was born in Muscle Shoals, AL
March 16, 1981 MLB outfielder Curtis Granderson was born in Blue Island, IL
March 16, 1989 Detroit Pistons power forward Blake Griffin was born in Oklahoma City, OK
March 17, 1914 Hall of Fame quarterback Sammy Baugh was born in Temple, TX
March 17, 1959 Boston Celtics GM and President of Basketball Operations, Danny Ainge, was born in Eugene, OR
March 17, 1972 Olympic gold medalist soccer star Mia Hamm was born in Selma, AL
March 17, 1981 Cleveland Cavaliers shooting guard/forward Kyle Korver was born in Lakewood, CA
March 17, 1997 Gold-medalist swimmer Katie Ledecky was born in Washington D.C.
We bid farewell to…
March 13, 2015 Former MLB first and third baseman, and former executive and GM, Al Rosen, passed away, he was 91
March 16, 1985 Former Canadian ice hockey player Eddie Shore passed away due to health issues, he was 82 years old