---
March 18, 1945: Back in 1945, the NHL season was coming to an end in mid-March, and it would end with an historic feat. On March 18th of that year, Maurice "Rocket" Richard of the Montreal Canadiens scored his 50th goal of the season, making him the first NHL player to score 50 goals in a single season.
March 18, 1991: On March 18, 1991, the Philadelphia 76ers honored one of the greatest players to ever wear a Sixers jersey. The team retired Wilt Chamberlain's no. 13 jersey in front of a sellout crowd of 18,168 fans.
March 18, 1995: It was 23 years ago, on March 18, 1995, that Michael Jordan made the announcement Chicago Bulls fans were waiting for: he's coming out of retirement. Jordan announced he is returning to the basketball court 17 months after retiring and chasing a career in baseball.
March 18, 2012: Cross-town rivalries have a tendency of getting a bit out of hand. "A bit out of hand" is an understatement for what happened on March 18, 2012 in the Greek capital. The derby between Panathinaikos and Olympiakos was abandoned nine minutes before full-time after fans set fire to sections of the stadium. According to reports from that day, the home fans threw flares at police. Away fans were not allowed at the game.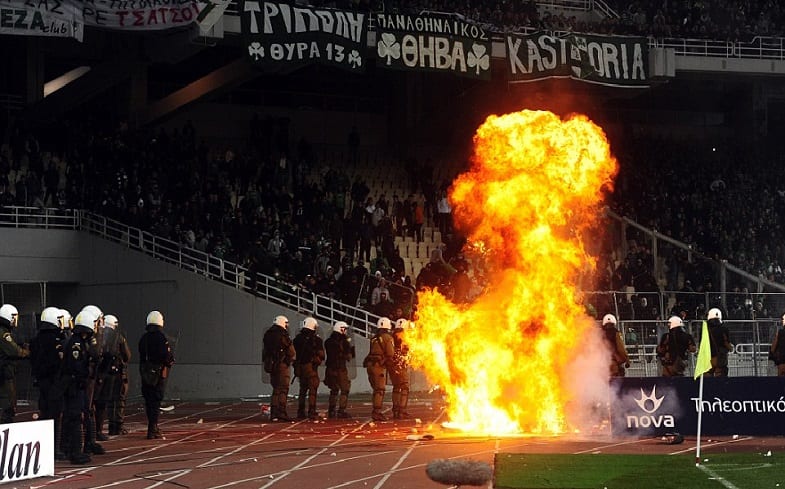 March 19, 1972: On March 19, 1972, the Los Angeles Lakers beat their in-state rivals, the Golden State Warriors, 162-99, then a record for largest margin of victory in the NBA. Eight different players scored in double figures for LA, and the record for largest margin stood for nearly two decades until 1991.
March 19, 1995: He's back. A day after Michael Jordan announced he is returning to the Bulls, he officially joined the team, wearing a new jersey, no. 45. Jordan scored 19 points in his comeback, adding six assists and six rebounds in a losing effort against the Pacers.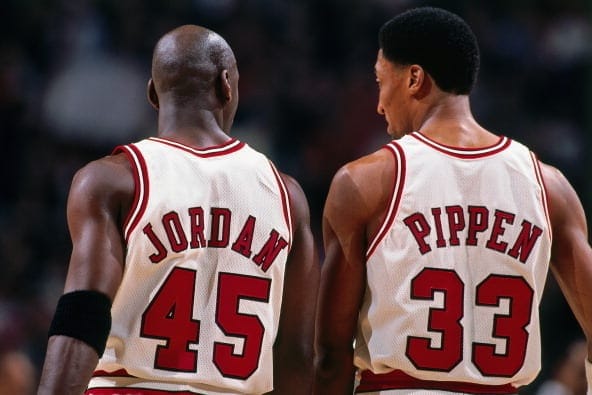 March 20, 1934: On March 20, 1934, Babe Didrikson, a multi-sport sensation, pitched an inning for the Philadelphia A's. Didrikson pitched the first inning for the A's exhibition game against the Brooklyn Dodgers, allowing one walk. But she did not give up a single hit.
March 20, 1973: Just 11 weeks after he was killed in a plane crash, longtime Pittsburgh Pirates outfield Roberto Clemente was elected to the baseball Hall of Fame in an extraordinary special election. He became the first Latin-American player to enter the Hall of Fame.  
March 20, 1990: On March 20, 1990, the LA Lakers retired longtime center Kareem Abdul-Jabbar's no. 33 jersey. Abdul-Jabbar played 14 seasons in Los Angeles, winning five championships with the team. Throughout his career, Abdul-Jabbar won six MVP awards and two Finals MVPs, as part of a long list of accomplishments.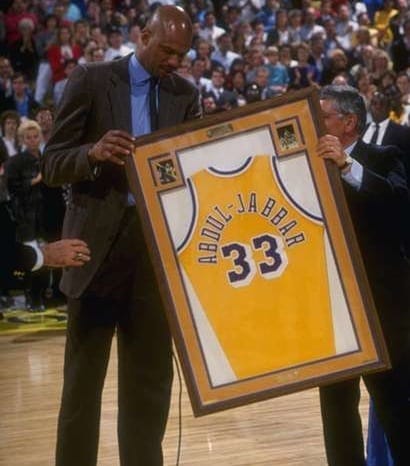 March 21, 1953: We haven't seen many games like this in NBA history. On March 21, 1953, the Boston Celtics and Syracuse Nationals met for a playoff game in Boston. They needed four overtimes to determine a winner, and the game set a record for fouls and players fouling out. Overall, there were 106 personal fouls, 12 players fouled out of the game and two were tossed.
March 22, 1989: After 29 years as the commissioner of the NFL, Pete Rozelle officially announced his retirement from his position on March 22, 1989. In a move that surprised everyone, the 63-year-old announced that he will step away from the position as soon as a replacement is named.
March, 23 1993: This may be one of the most notorious brawls in the history of the NBA. On March 23, 1993, six players were ejected from a game between the New York Knicks and the Phoenix Suns. Four Knicks players were ejected – John Starks, Anthony Mason, Greg Anthony and Doc Rivers – and two Suns were ejected – Danny Ainge and Kevin Johnson. It started with a Kevin Johnson forearm to Rivers's face, resulting in Rivers chasing Johnson, triggering the brawl.
March 23, 1994: On March 23, 1994, two days after tying Gordie Howe's NHL goals record, Wayne Gretzky set a new one, standing on his own as the top goal scorer in the history of the league. Gretzky scored his 802nd goal in the second period of the LA Kings' game against the Canucks.
March 24, 1979: Some March Madness history for you college basketball fans. Michigan State's Magic Johnson tallied a triple double in a game against UPenn on March 25, 1979. He scored 29 points, added ten rebounds and ten assists in the 101-67 win in the Final Four.
Notable birthdays
March 18, 1964 American speed skater and decorated Olympian Bonnie Blair was born in Cornwall, NY
March 19, 1927 Baseball Hall of Famer Richie Ashburn was born in Tilden, NE
March 20, 1945 NBA executive and longtime coach Pat Riley was born in Rome, NY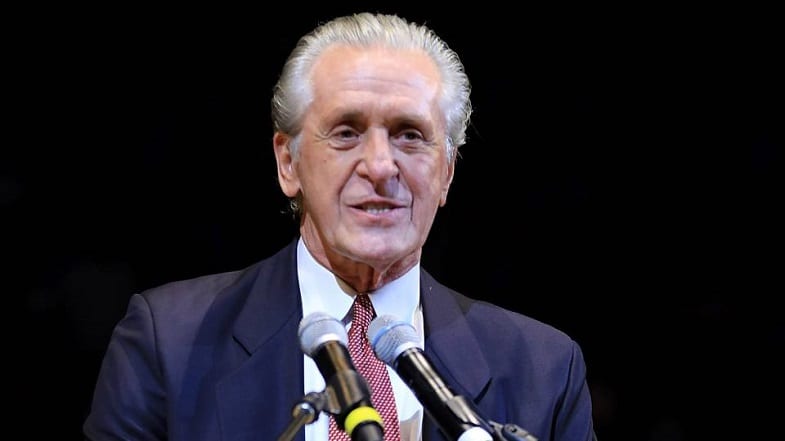 March 20, 1948 NHL legend and Hall of Fame defenseman Bobby Orr was born in Parry Sound, Canada
March 21, 1980 Soccer great Ronaldinho Gaucho, also known simply as Ronaldinho, was born in Porto Alegre, Brazil
March 21, 1985 Record-setting NFL running back Adrian Peterson was born in Palestine, TX
March 22, 1952 Legendary sportscaster Bob Costas was born in New York City, NY
March 22, 1989 Houston Texans defensive end J.J. Watt was born in Waukesha, WI
March 23, 1954 NBA Hall of Fame center/ PF Moses Malone was born in Petersburg, VA
March 23, 1954 Decorated head coach of the UConn women's basketball team Geno Auriemma was born in Montella, Italy
March 23, 1973 NBA champion guard Jason Kidd was born in San Francisco, CA
March 23, 1983 Distance runner and 4-time Olympic medalist Mo Farah was born in Mogadishu, Somalia
March 23, 1985 Former NFL running back Maurice Jones-Drew was born in Oakland, CA
March 23, 1992 NBA All-Star and 2016 champion Kyrie Irving was born in Melbourne, Australia
March 24, 1976 Two-time Super Bowl champion quarterback Peyton Manning was born in New Orleans, LA
We bid farewell to…
March 24, 2016 Three time Ballon d'Or winner Johan Cruyff lost a battle to lung cancer, he was 68 years old