---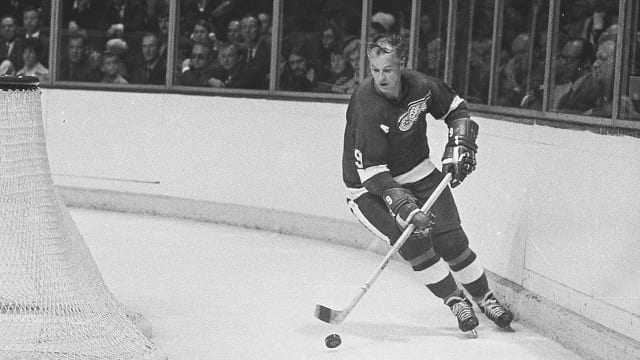 November 26, 1961: Gordie Howe completed a lot of firsts throughout his career. On November 26, 1961, Howe became the first NHL player to play in his 1,000th game. Overall, the hockey legend played in 1,767 games throughout his NHL career (not to mention another 419 in the WHA when he was in his late 40s early 50s).
November 26, 1975: On November 26, 1975, Boston legend Bobby Orr played in his final game for the Bruins. Orr played in only ten games that season because of knee injuries, and he became a free agent at the end of the season, eventually signing with the Chicago Blackhawks, where he played for two seasons. Orr played for Boston for ten years, appearing in 631 games and scoring 888 points.
November 26, 1984: Guy Lafleur played in the NHL for 17 seasons, 14 of those with the Montreal Canadiens, two in Quebec and a final season in New York. But between his tenure in Montreal and his playing days in Quebec, Lefleur retired. On November 26, 1984, the RW announced he is stepping away from hockey. It was later discovered that Lafleur wanted a trade, but the Canadiens wouldn't give it to him. Four years later, in 1988, he returned to the ice.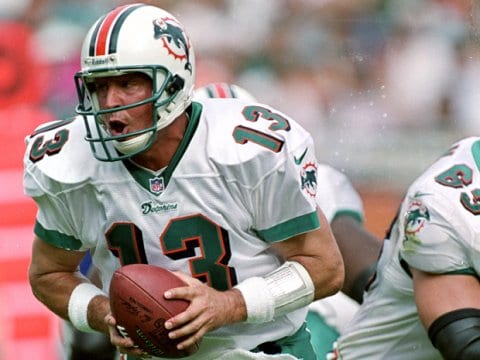 November 26, 1995: Dolphins quarterback Dan Marino set a lot of records, especially in 1995. On November 26, he threw a six-yard pass to Keith Byars, a record setting 343rd touchdown pass. Unfortunately for Marino and the Dolphins, they lost that game to the Indianapolis Colts 36-28.
November 27, 1960: On November 27, 1960, Gordie Howe did what no other hockey player had ever done, he scored his 1,000 career point. Howe was standing on 999 points when he skated on to the ice for the game against the Detroit Red Wings. Six minutes and 36 seconds into the game he recorded an assist, his 1,000th regular-season career point.
November 27, 1966: To this day, a November 27, 1966 meeting between the Washington Redskins and New York Giants remains the highest scoring game in the history of the NFL. It seems as if both teams left their defenses at home that game, a 72-41 win for the Redskins. The teams scored 16 touchdowns combined, ten by Washington and six by the Giants.
November 28, 1989: At this point, we've become accustomed to multi-million dollar contracts, but in 1989, Rickey Henderson signed what was then considered a record four-year, $3 million a year deal with the Oakland A's. Henderson and the Athletics struck the deal just weeks after the outfielder helped lead the team to its ninth world series title.
November 29, 1987: On November 29, 1987, the New Orleans Saints secured their first ever winning NFL season, twenty years after their inaugural season. The Saints beat the Pittsburgh Steelers 20-16 and would go on to win 12 games that season before losing to the Minnesota Vikings in the wild card game.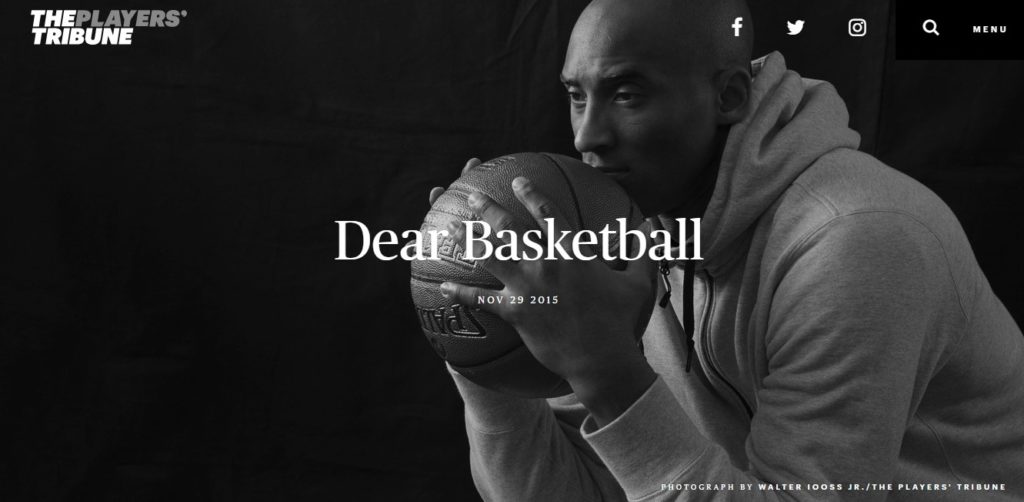 November 29, 2015: On November 29, 2015, LA Lakers star Kobe Bryant announced he plans to retire at the end of the 2015-16 season. Bryant made his announcement in an article on The Players' Tribune titled "Dear Basketball." Bryant played for 20 seasons in the NBA, all with the Lakers, winning five championships.

Notable birthdays
November 26, 1960 Former MLB star Harold Reynolds was born in Eugene, OR
November 27, 1978 Former shortstop Jimmy Rollins was born in Oakland, CA
November 29, 1927 legendary Dodgers broadcaster Vin Scully was born in The Bronx, NY
November 29, 1969 Legendary New York Yankees closer Mariano Rivera was born in Panama City, Panama
November 29, 1988 NFL quarterback Russell Wilson was born in Cincinnati, OH
November 30, 1931 Former American football head coach Bill Walsh was born in Los Angeles, CA
December 1, 1962 Former WNBA star and mother of current NBA player JaVale McGee, Pamela McGee, was born in Flint, MI
December 2, 1978 Former NBA player and the first openly gay player in the league, Jason Collins, was born in Northridge, CA
December 2, 1983 Green Bay Packers star quarterback Aaron Rodgers was born in Chico, CA
We bid farewell to…
November 28, 1939 The father of basketball, James Naismith died of a brain hemorrhage, he was 78 years old
December 2, 2014 Canadian hockey legend Jean Marc Beliveau passed away at the age of 83