---
October 15, 1933: The Philadelphia Eagles debuted as a team in 1993, playing their first game on October 15th against the NY Giants. The Eagles were destroyed by the Giants 56-0, and would go on to finish the season with a 3-5-1 record.
October 15, 1969: To some it is known simply as "The Catch." It's Game 4 of the 1969 World Series, the Baltimore Orioles have men on the corners with one out when New York Mets Ron Swoboda came out of nowhere, making a diving catch for an out, though a run scored to tie the game at 1 and send it into extra innings. But that's the last run the Orioles scored in the game. The Mets won in 10 innings and won Game 5 the following day to win the series 4-1.
October 15, 1988: Imagine this, it's Game 1 of the World Series, Dodgers vs. Athletics in LA.  The Dodgers are down 4-3 with two outs in the bottom of the 9th when an injured star steps up to the plate and knocks a two-run shot out of the park. On October 15, 1988, a hobbling Kirk Gibson did just that, winning Game 1 with a dramatic two-run homer.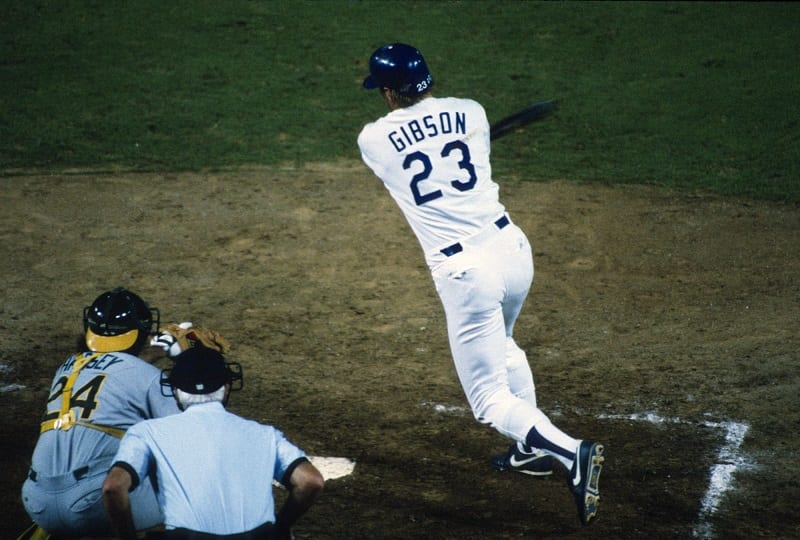 October 15, 1989: On October 15, 1989, Wayne Gretzky, in an LA Kings uniform, tied and passed Gordie Howe's all-time scoring record in front of Edmonton fans that cheered him on for nearly a decade. Gretzky's assist in the first period tied Howe and he passed him with a last minute goal in the third period. Gretzky scored 2,857 points throughout his career, nearly 1,000 points more than the next guy on the list.
October 16, 1968: As we mentioned last week, the Mexico Olympics in 1968 are likely most remembered for Tommie Smith and John Carlos' black power salute. During the medal ceremony for the 200 meter dash on October 18, 1968, Smith and Carlos, two black Americans who won the gold and bronze, raised their fists in a show of resistance. An image still famous around the world.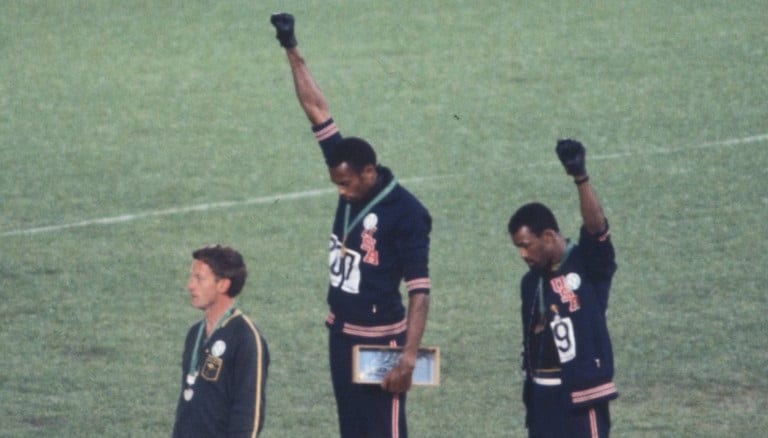 October 16, 2004: On October 16, 2004, 17-year-old Leo Messi made his debut for Barcelona in a match against Espanyol attended by 34,000 people. Messi made his debut with just eight minutes left in the match, replacing Deco. He didn't score his first official goal for Barca until 2005.  
October 17, 1991: Pittsburgh Penguins defenseman Paul Coffey made history on October 17, 1991. Coffey's third period assist in a game against the New York Islanders was the Canadian's 1,053rd career point, a new record for all-time points scored by a defenseman. The previous record was held by the Islanders Denis Potvin, but Potvin needed nearly 250 games more than Coffey to set his goal.
October 18, 1950: Connie Mack spent more than 60 years on the baseball field. On October 18, 1950, the player-turned-coach finally retired after managing for 50 years. Mack managed the Philadelphia Athletics for five decades, winning nine American League pennants and five World Series titles.
October 18, 1968: Two days after Tommie Smith and John Carlos made their statement during the medal ceremony, the US Olympic Committee suspended the two athletes. They were told to leave the Olympic Village, and since their credentials were taken away they had to depart Mexico within 48 hours.
October 18, 1974: Triple doubles are impressive, but quadruple doubles are nearly unheard of. On October 18, 1974 Chicago Bull Nate Thurmond notched the first "official" NBA quadruple double, with 22 points, 14 rebounds, 13 assists and 12 blocks. It was his debut with the Bulls, a game Chicago won 120-115 in overtime.
October 18, 2009: New England Patriots quarterback Tom Brady threw for five touchdowns in the second quarter of a blowout against the Tennessee Titans, the most TD passes thrown in a single quarter. The Pats were already leading 10-0 after a 45-yard rushing TD and 33-yard field goal. In the second, Randy Moss caught two of Brady's passes, Wes Welker another two and Kevin Faulk a single catch. New England won 59-0, without having to score a single point in the fourth quarter.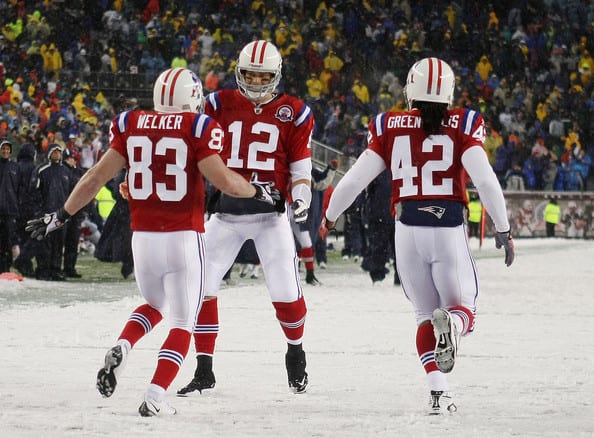 October 19, 1966: One of hockey's greatest defenseman ever, Bobby Orr, made his debut. Orr, who spent ten seasons with the Bruins, made his debut against the Detroit Red Wings. He tallied his first point during the game, an assist, and the Bruins won 6-2.  
October 21, 1980: On October 21, 1980, the Philadelphia Phillies beat the Kansas City Royals 4-1 in Game 6, clinching their first ever World Series title. The Phillies have been around since 1883, but the team had never won a title in their nearly 100 year history. Their only other title was won 28 years later, when they beat the Tampa Bay Rays 4-1.
Notable birthdays
October 15, 1968 retired footballer and manager of the French national team, Didier Deschamps, was born in Bayonne, France
October 16, 1940 former NBA forward Dave DeBusschere was born in Detroit, Michigan
October 16, 1980 Sue Bird of the WNBA was born in Syosset, NY
October 18, 1939 Former NFL player and coach Mike Ditka was born in Carnegie, PA
October 18, 1956 Former Czech tennis star Martina Navratilova was born in Prague, Czech Republic
October 18, 1985 New York Mets outfielder Yoenis Cespedes was born in Campechuela, Cuba
October 19, 1962 Former American boxer Evander Holyfield was born in Atmore, AL
October 20, 1931 Former New York Yankees slugger Mickey Mantle, nicknamed  "The Commerce Comet," was born in Spavinaw, OK
October 20, 1953 Former first baseman Keith Hernandez was born in San Francisco, CA
October 21, 1928 Yankees great Whitey Ford was born in Astoria, NY
October 21, 1983 Arizona Diamondbacks pitcher Zack Greinke was born in Orlando, FL
October 21, 1990 Utah Jazz point guard Ricky Rubio was born in El Masnou, Spain