---
October 22, 1984: Longtime NFL quarterback Ken Stabler retired midseason in 1984, after playing only four games for the New Orleans Saints. He threw for 27938 yards and 194 touchdowns throughout his career. He was a Super Bowl champion, four-time Pro Bowler, MVP and was inducted into the Hall of Fame in 2016, a year after his passing in 2015.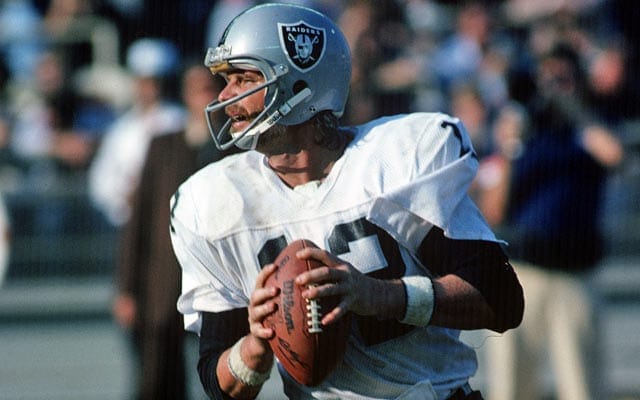 October 23, 1945: On October 23, 1945, legendary, barrier-breaking baseball player Jackie Robinson signed his contract with the Montreal Royals, the New York Dodgers' top farm team at the time. Robinson received a monthly salary of $600 as well as a $3,500 bonus. A year and a half later, in April 1947, he signed his contract with the Dodgers.
October 23, 1993: Talk about World Series drama. On October 23, 1993, Joe Carter of the Toronto Blue Jays was facing Philadelphia Phillies closer Mitch Williams in Game 6 of the World Series. The Blue Jays were playing at home with a 3-2 advantage over the Phillies. Now imagine this: it's the bottom of the ninth, Toronto is trailing 6-5 and there are two men on. Carter hit a drive to left field, into the corner, and over the fence. He had no idea he hit a World Series winning, walk-off home run until he heard the crowd.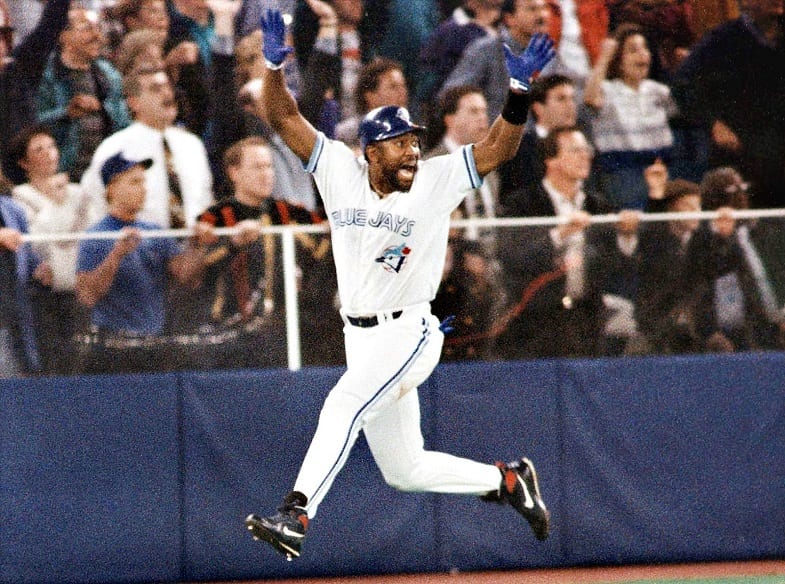 October 24, 1857: Want to talk about history? Sheffield FC has some history. It became the world's first official soccer club on October 24, 1857. It was formed by Nathaniel Creswick and William Prest., the two men who invented the game.
October 24, 1982: Tennis legend Steffi Graf was just 13 years old when she became a professional tennis player, taking on her first professional match on October 24, 1982. At the time she was the second-youngest player in the history of the sport to achieve international rankings.
October 24, 1988: Mike Bossy is still considered one of the greatest NHL stars to retire way too early, unfortunately it wasn't his decision. The Islander suffered from back issues, and was sidelined during the 1987-88 season while looking for some sort of treatment. There was no solution though, and Bossy eventually announced his retirement in October 1988.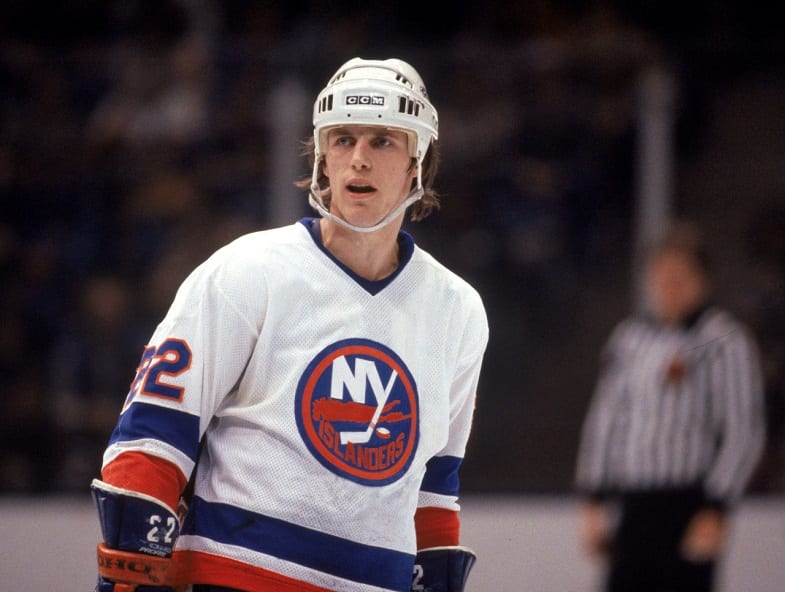 October 25, 1965: We all love a good blooper. So how about this one: On October 25, 1965 the Vikings' Jim Marshall picked up a fumble against the 49ers and ran it back, all the way back but in the wrong direction, resulting in a safety… It's now known as "The Wrong Way Run," and one run he'll never live down.
October 26, 1968: George Foreman became a member of the US Olympic team just three years after he began boxing. The legend competed in the 1968 Olympics in Mexico City. On October 26, he defeated Ionas Chepulis of the Soviet Union with a second-round TKO to win the gold medal. He then turned pro.
October 26, 1982: On October 26, 1982, Steve Carlton of the Philadelphia Phillies made history, becoming the first pitcher to win four Cy Young awards. He received 20 first place votes and four second place votes, totalling 112 points. He won his first Cy Young award ten years earlier, also with the Phillies.
October 26, 2000: On October 26, 2000, the New York Yankees defeated their crosstown rivals, the New York Mets, four games to one in the World Series. It was the Bronx Bombers' third World Series title in a row, fourth in five years, and shortstop Derek Jeter was voted MVP of the series.
October 27, 2004: October 27, 2004, also known as the day the Curse of the Bambino was finally broken. The Boston Red Sox swept the St. Louis Cardinals in the World Series to win their first title since 1918. Manny Ramirez was named the series MVP, after tallying 7 H, 4 RBI and 2 R.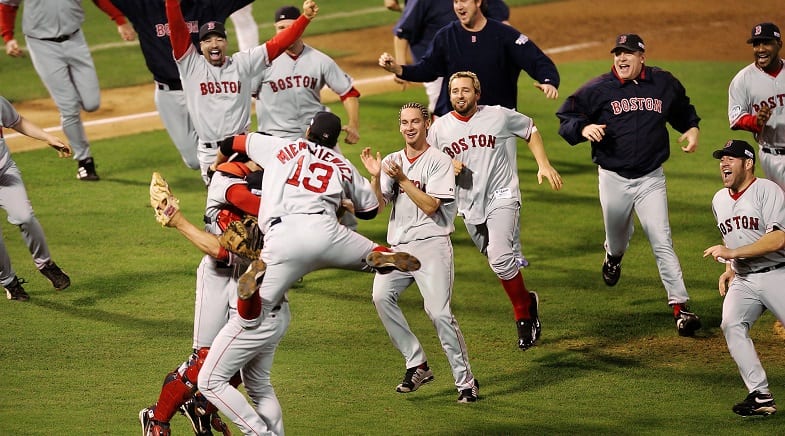 October 27, 2015: Legendary American soccer star Abby Wambach announced her upcoming retirement, saying she will retire after a December match in New Orleans. Wambach played for the national team for 15 years, and scored 184 goals during her international career, more than any other international soccer player, male or female.

Notable birthdays
October 22, 1949 French football manager Arsène Wenger was born in Strasbourg, France
October 22, 1973 Japanese baseball player, Ichiro Suzuki, who just completed his 17th season in the MLB, was born in Toyoyama, Japan
October 23, 1869 Pioneering football coach, John Heisman, was born in Cleveland, OH
October 23, 1940 Brazilian football superstar Pelé, born Edson Arantes do Nascimento, was born in Três Corações, Minas Gerais, Brazil
October 23, 1962 Former NFL quarterback Doug Flutie was born in Manchester, MD
October 23, 1965 Former MLB pitcher Al Leiter was born in Toms River, NJ
October 24, 1985 English footballer Wayne Rooney was born in Liverpool, England
October 25, 1948 Former NBA Forward for the Boston Celtics and Milwaukee Bucks, Dave Cowens, was born in Newport, KY
October 28, 1937 Retired NBA player and coach Lenny Wilkens was born in Brooklyn, NY
October 28, 1949 Gold winning decathlete Caitlyn Jenner, born Bruce Jenner, was born in Mount Kisco, NY
We bid farewell to…
October 24, 1972 Barrier-breaking baseball star Jackie Robinson died of a heart attack, he was only 53 years old
October 25, 2013 Two-time NBA Hall of Famer Bill Sharman passed away a week after suffering a stroke, he was 87 years old
October 26, 1992 Baseball pioneer in the women's league Dottie Green died of cancer, she was 71 years old
October 28, 2006 Legendary NBA coach and executive Red Auerbach died of a heart attack at 89 years old