---
October 29, 1960: The great Muhammad Ali, still Cassius Clay at the time, fought in his first professional fight. The 18-year-old Clay, the Olympic lightweight champion, was facing 30-year-old Tunney Hunsaker, who was also six pounds heavier at the time of the fight. Clay won in six rounds, winning every one of them, and by the end he was splattered with blood from his opponent. He was paid $2,000 for that fight.
October 29, 1989: Former Cleveland Browns tight end Ozzie Newsome's streak of 150 consecutive game receptions came to an end on October 29, 1989, when he failed to make a reception for the first time in over a decade. The streak began on October 14, 1979. During the game on October 29th, Newsome aggravated an old ankle injury during the first half, and was in on only a single play in the second, choosing not to attempt even a short pass.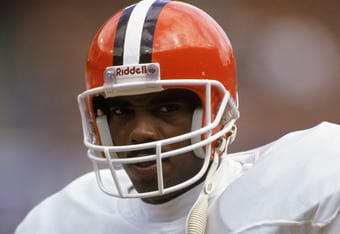 October 29, 2014: On October 29, 2014, the San Francisco Giants wrapped up a 3-2 win over the Kansas City Royals in Game 7 of the World Series, winning their third title in five years, after championships in 2010 and 2012. The Giants' win came in Kansas City, spoiling what fans hoped would be a party and the team's first championship since 1985. But KC fans had to wait another year for the parade.
October 30, 1974: Nearly fourteen years to the day after that first fight with Tunney Hunsaker, Muhammad Ali entered the ring for one of the most famous bouts of all time. Ali and George Foreman squared off in the Rumble in the Jungle in Kinshasa, Zaire. Foreman was unbeaten in 34 professional fights before the Rumble, while Ali was defeated by Joe Frazier just a few years before, an opponent Foreman previously beat. Foreman was considered so powerful, some feared for the 32-year-old Ali. But Ali's strategy, of exhausting Foreman who was used to winning quickly, seemed to work, and he eventually won by knockout in the 8th round.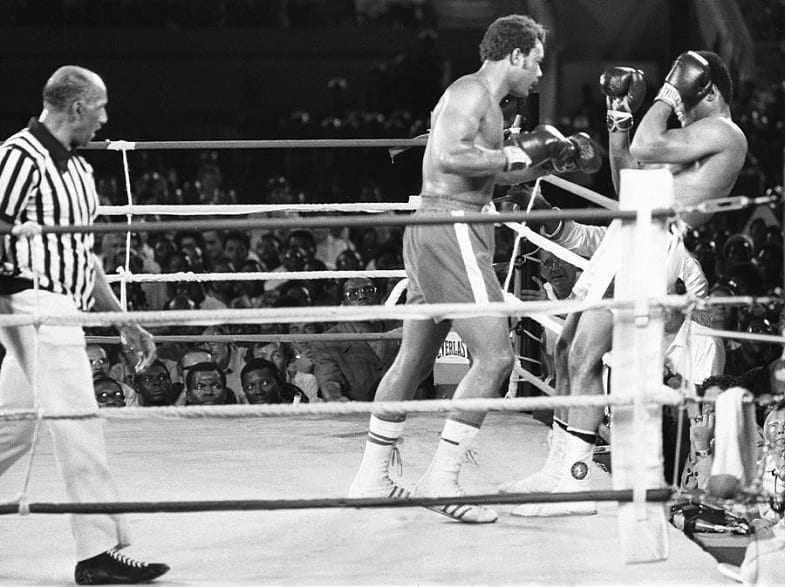 October 30, 1974: California Angels pitcher Nolan Ryan has a long list of accomplishments and records, even the fastest pitch recorded. Yes, even faster than Aroldis Chapman. On October 30, 1974, Ryan threw a pitch that was clocked at 100.9 MPH. So you're probably asking yourself, how is this faster than Chapman who was clocked throwing at 105.1? Easy, back when Ryan's pitch was clocked the device measuring speed was set up 10 feet in front of home plate. Now pitch speed is measured from 50 feet away, which leads experts to believe that if Ryan's pitch was clocked from 50 feet and not ten, it would have been clocked at 108 MPH.
November 1, 1946: On Friday, November 1, 1946, the New York Knickerbockers played their first game ever. The Knicks faced the Toronto Huskies, and started off their campaign with a 68-66 win. They finished the season third in the BAA Eastern Division with a 33-27 record.
November 1, 1959: Hockey goalies didn't always wear masks. It was on the night of November 1, 1959 when Jacques Plante, the Canadiens goaltender, was struck in the face with a puck and had to skate off the ice leaving a trail of blood behind him. Plante was stitched up, and after a 21-minute delay headed back to the ice. But he had one condition: he was going to wear the mask he wears in practice. From then on Plante continued wearing his mask, and, in time, so did every other goalie in the league.  
November 1, 1959: One of the greatest to ever play the game, Cleveland Browns running back Jim Brown, scored five touchdowns during a November 1, 1959 game against Baltimore. He ran for 178 yards on 32 carries. His first TD was a 70-yard run, his longest of the game. He then ran another one in from 17 yards, another from the three-yard line, and two TDs from the one.
November 2, 2016: The curse was finally broken. On November 2, 2016, after 108 years of waiting, the Chicago Cubs beat the Cleveland Indians 4-3 in the World Series, snapping the streak, breaking the Curse of the Billy Goat and claiming their first title in over a century.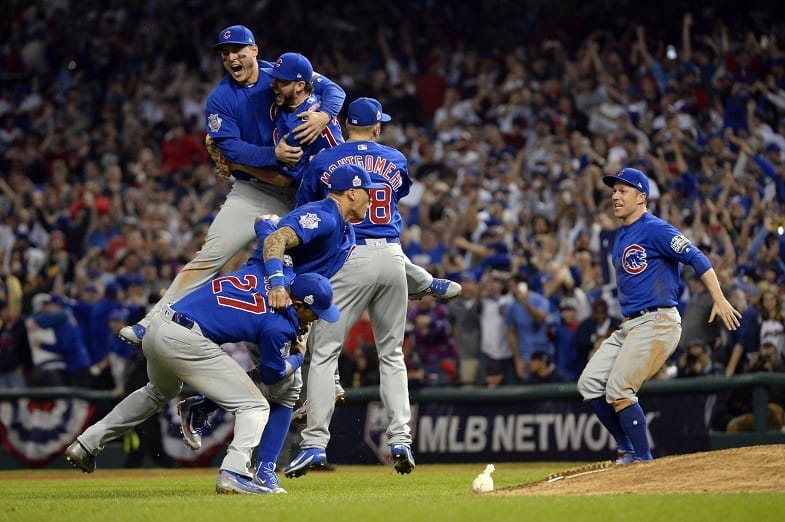 November 4, 1987: On November 4, 1987, the NBA announced it will expand the league by adding four more teams. Charlotte and Miami were to be added the following year in 1988 and Minneapolis and Orlando two years later in 1989. Of those four, so far only Miami won an NBA title, one in 2006 and two more during the Big Three era of LeBron James, Dwyane Wade and Chris Bosh.
November 4, 2001: 'Tis the season of World Series victories. On November 4, 2001, the Arizona Diamondbacks beat the New York Yankees 3-2 in Game 7 of the WS claiming their first title ever, and so far their only one. Randy Johnson was awarded the W for Game 7 while Mariano Rivera took the loss, and Johnson split the WS MVP title with Curt Schilling.

Notable birthdays
October 30, 1960 Legendary Argentine footballer Diego Maradona was born in Buenos Aires, Argentina
October 31, 1951 Alabama Football coach Nick Saban was born in Fairmont, WV
November 3, 1987 Former NFL quarterback and the first to kneel in protest of police brutality, Colin Kaepernick, was born in Milwaukee, WI
November 4, 1981 Former nose tackle and two-time Super Bowl champion Vince Wilfork, was born in Boynton Beach, FL
November 4, 1982 Former NFL wide receiver Devin Hester was born in Riviera Beach, FL
November 4, 1988 Dallas Cowboys wide receiver Dez Bryant was born in Galveston, TX

We bid farewell to…
October 31, 1983 Owner of the Chicago Bears and pioneer of football George Halas died of cancer, he was 88 years old
November 1, 1999 Hall of Fame running back Walter Payton died of a rare liver disease at just 45 years old
November 2, 1996 The first woman to ever play men's professional baseball, Toni Stone, died at the age of 75 from heart problems
November 4, 1955 Legendary American baseball pitcher, Cy Young, whose career spanned 20 years, died at the age of 88
November 4, 2010 Former baseball player and manager Sparky Anderson died from complications with dementia, he was 76 years old