---
September 17, 1941: St. Louis Cardinals Stan Musial made his major league debut, going 2-for-4 in game two of a double header against the Boston Braves. Musial spent his entire 22-season career in St. Louis, batting .331/.417/.559, winning three World Series championships, three MVP titles and seven batting titles.
September 17, 1961: It's hard for anyone to have a better first professional game than Fran Tarkenton. The Hall of Fame quarterback played his first NFL game on September 17, 1961, coming off the bench for the Vikings and throwing four touchdown passes. Minnesota beat the Chicago Bears 37-13.
September 17, 1967: The New Orleans Saints played their first NFL game on September 17, 1967, but unfortunately for Who Dat nation, it was a loss to the LA Rams 27-13. They didn't win their first game until Week 8 against the Philadelphia Eagles.
September 17, 2004: On a Friday night in San Francisco, Barry Bonds hit the 700th home run of his career. The third inning, 392-foot home run to to left center gave the Giants a 4-0 lead over the San Diego Padres.
September 19, 1947: Baseball's Rookie of the Year Award has been around since 1940, but it became a national honor in 1947, when Jackie Robinson was named that year's "Rookie of Year." Robinson therefore won the inaugural award.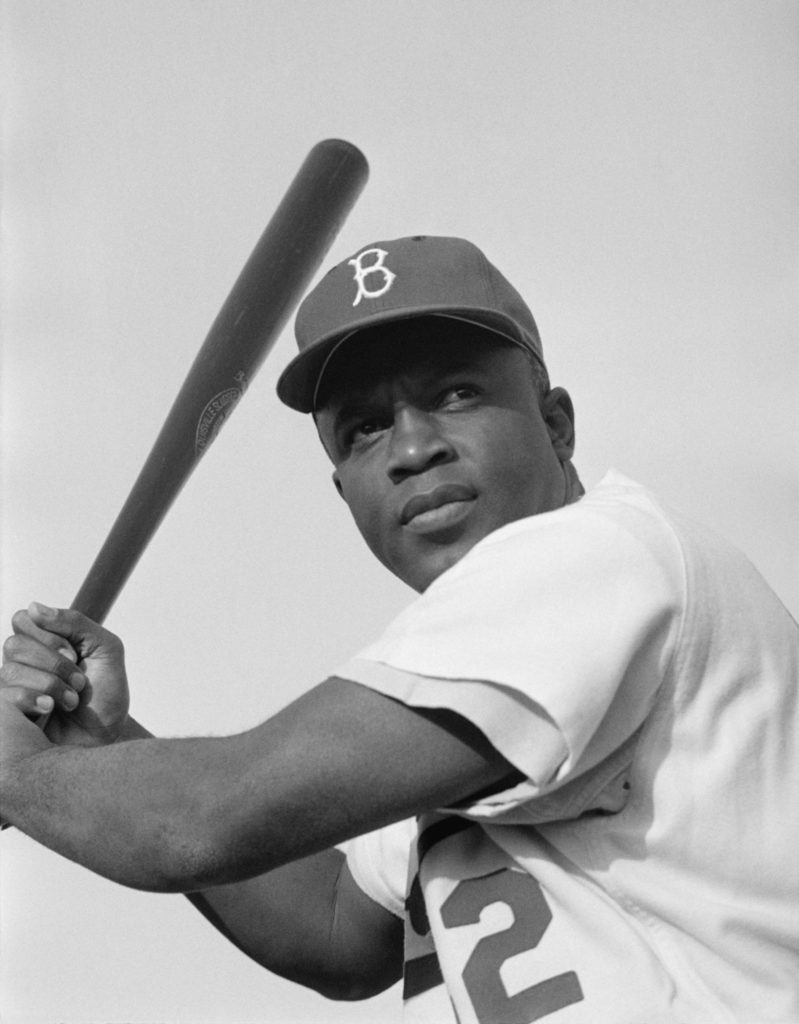 September 19, 1988: A scary moment at the Olympics. American diver Greg Louganis hit his head on the diving board as he jumped into the pool, his blood spilling into the water. 
September 20, 1968: On September 20, 1968, Yankee Mickey Mantle hit the final home run of his career, homer no. 536. The Bronx Bombers were facing the Boston Red Sox in New York. They were down 1-0 when Mantle knocked the final home run of his career out of Yankee Stadium, evening the score.
September 20, 1987: Walter Payton only rushed for a single yard on this carry, but it made history. In a game against Tampa Bay, Payton scored the 107th rushing touchdown of his career, breaking Jim Brown's record for touchdowns on the ground.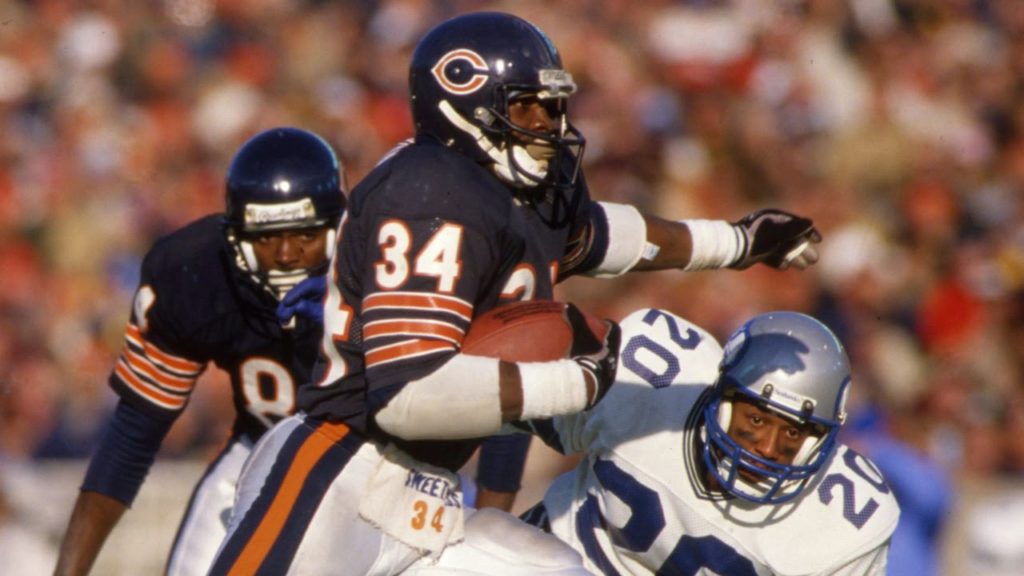 September 20, 2013: Love him or hate him, Alex Rodriguez has had an impact on baseball. On September 20, 2013, he hit the 24th grand slam of his career, breaking Lou Gehrig's record. ARod set the new record while waiting on an appeal of his 211 game ban.
September 21, 1991: We all know what and who the Dream Team are. On September 21, 1991, the USA announced the roster for the following summer's Olympic games, the Dream Team. The team included Michael Jordan, Scottie Pippen, Karl Malone, John Stockton, Larry Bird, Magic Johnson, Chris Mullin, Patrick Ewing David Robinson and Charles Barkley.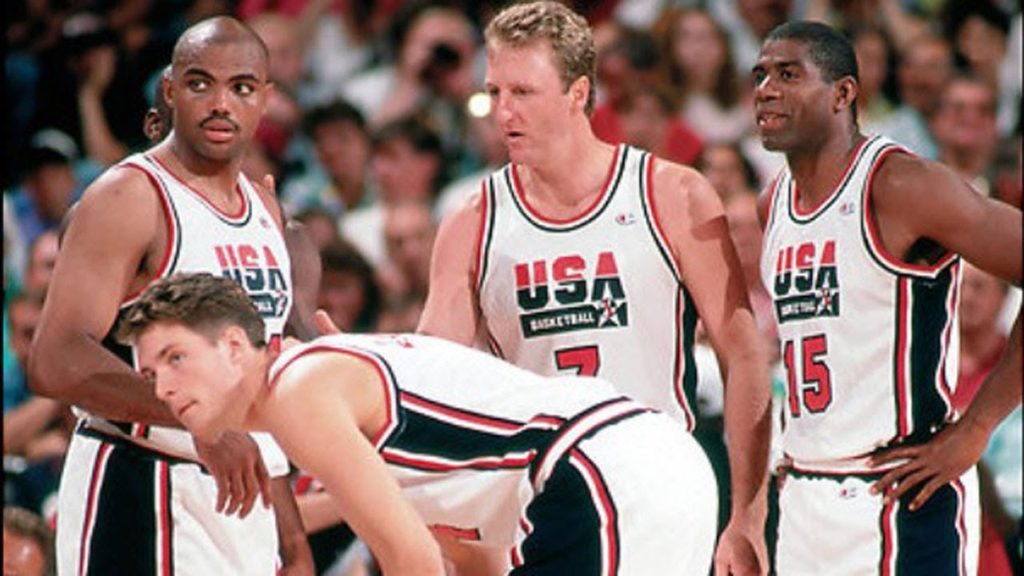 September 21, 2008: On September 21, 2008 the New York Yankees played their final game at Yankee Stadium before moving across the street to the new Yankee Stadium. The final game was played against the Baltimore Orioles, a 7-3 win for the Bombers.
September 22, 1954: Brooklyn Dodgers pitcher Karl Spooner's career didn't last long. But he didn't need a lot of time to get his name in the record books. During his first major league game he shut out the New York Giants, who were already crowned the NL champs, and struck out 15 batters. He became the first pitcher to strike out 15 players during his debut.
September 22, 1993: Nolan Ryan played baseball for 27 seasons, pitching in 807 games. On September 22, 1993, Ryan pitched in his final game ever, but it wasn't one that reflects his incredible career. Ryan struckout 5714 batters during his career, the most ever.
Notable birthdays
September 17, 1945 Former NBA player, coach and executive Phil Jackson was born in Deer Lodge, MT
September 17, 1974 Former NBA forward Rasheed Wallace was born in Philadelphia, PA
September 17, 1975 American race car driver Jimmie Johnson was born in El Cajon, CA
September 17, 1985 NHL winger Alexander Ovechkin was born in Moscow, Russia
September 18, 1952 Head Coach of the Louisville Cardinals basketball team, Rick Pitino, was born in New York City, NY
September 18, 1971 Former professional cyclist, Lance Armstrong, was born in Plano, Texas
September 20, 1917 Legendary Celtics player, coach and GM Red Auerbach was born in Brooklyn, New York
September 22, 1942 Former NBA commissioner David J Stern was born in Manhattan, NY
September 23, 1984 Atlanta Braves outfileder Matt Kemp was born in Midwest City, OK
We bid farewell to…
September 22, 2015 New York Yankees legend Yogi Berra died in his sleep of natural causes, 69 years to the day since his major league debut in 1946. He was 90 years old.