---
September 24, 1934: New York Yankees legend, and overall baseball legend, Babe Ruth played in his final game at Yankee Stadium in the Bronx as a member of the New York Yankees. The Sultan of Swat drew a walk in his single plate appearance during the game, as fans gathered to say goodbye in the "house that Ruth built."
September 24, 1988: Jackie Joyner-Kersee won the silver medal at the 1984 Olympics, ans started an unbeaten streak. In 1988 at the Seoul Olympics, Joyner-Kersee wasn't just competing for the gold, she was looking to beat her own world record. She finished the event with the 800 meter run. She came in fifth, but it was enough to win her the world record, with 7,291 points, a record that still stands today.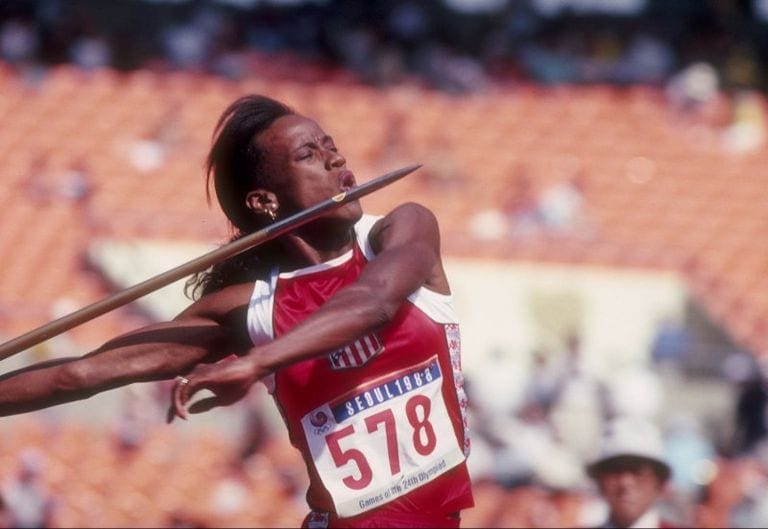 September 25, 1934: Six-time World Series champion Lou Gehrig plays in his 1,500th consecutive game, a 5-0 Yankees victory over the Philadelphia Athletics. Gehrig not only played in his 1,500 consecutive game, he hit his 48th home run of the season, a solo homer in the top of the sixth inning. The Iron Horse would go on to play in 2,130 consecutive games before benching himself for poor play in 1939.
September 26, 1961: During just his second season as a New York Yankee, Roger Maris tied one of the greatest to ever wear a Bronx Bombers uniform. On September 29, 1961, Maris hit his 60th home run of the season, off Baltimore's Jack Fisher, tying Babe Ruth's record.  He hit 61 home runs that season.
September 26 1981: Nolan Ryan threw seven no-hitters during his 27-year career.  On Sept. 26, 1981, while pitching for Houston, Ryan threw the fifth no hitter of his career, defeating Los Angeles 5-0, while allowing only two walks and striking out 14 batters.
September 27, 1923: New York Yankees legend Lou Gehrig hit 493 home runs throughout his career. The first homer he hit in the major leagues came on September 27, 1923, while playing in Boston. Gehrig hit the two run shot in the top of the first against Bill Piercy.
September 27, 2008: It wasn't until December of 2008 that we really knew that we've seen the last of Greg Maddux. But after his formal announcement in December, we had to go back and mark this day on the calendar, September 27, 2008, Maddux's last game, a 2-1 win against the San Francisco Giants. Maddux pitched six innings, giving up two hits and a solo home run.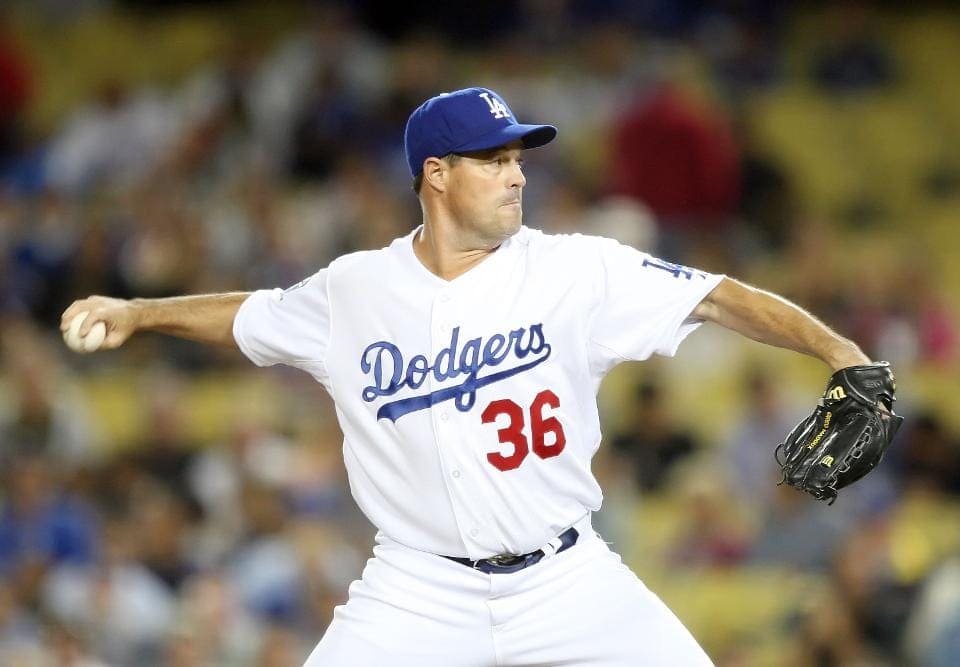 September 28, 1960: September is a month of lasts in baseball, as many players announce retirements before the end of the season. The same goes for Boston's Ted Williams, who played his last game on September 28, 1960, a home game at Fenway. Williams went out in fashion, hitting a home run in his final at bat off of Baltimore's Jack Fisher. He finished his career with two MVP awards, two Triple Crowns and six batting titles.
September 29, 1986: Every so often siblings face one another in sports. In this case, two rookie brothers, the Cubs Greg Maddux and Philly's Mike Maddux went head-to-head in a pitching duel. Greg, the younger of the two by five years, emerged victorious, pitching 7.2 innings, allowing ten hits and three runs. Mike gave up six hits and three runs in three innings pitched.
September 29, 1992: Less than a year after announcing he is HIV positive and retiring from basketball, Lakers great Magic Johnson announced he plans to return to the sport, playing for the Lakers in a limited number of games. Johnson did not return that season, but rather sat out for a few seasons and eventually returned to play in just 32 games (starting nine of them) during the 1995-96 season.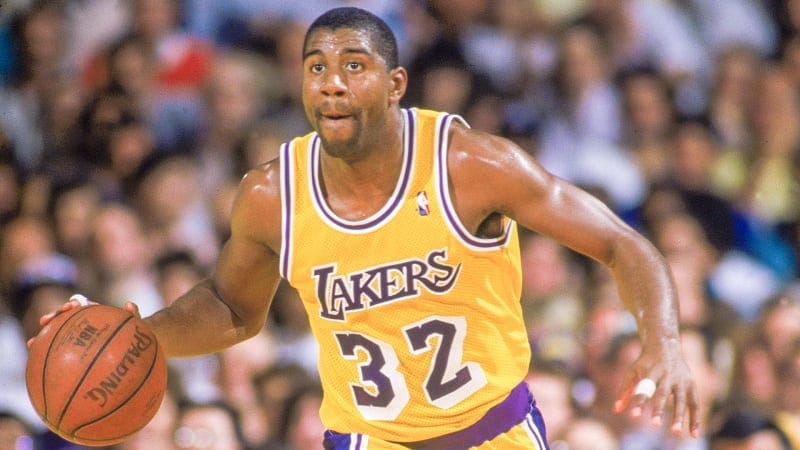 September 30, 1934: less than a week after playing his final game at Yankee Stadium Babe Ruth played the final game of his Yankee career. The Yankees were playing the Washington Senators on Sunday. Ruth, who was aging and showing signs of it, recorded a single run off a walk, but zero hits.
September 30, 1947: On September 30, 1947, the New York Yankees met the Brooklyn Dodgers in Game 1 of the World Series. The crowd in the stadium was overwhelming, some 73,635 fans. But it was also the first time a World Series game was televised on on TV, on NBC. The Yanks would go on to defeat the Dodgers 5-3, and won the series 4-3.

Notable birthdays
September 26, 1981 Tennis star and new mother Serena Williams was born in Saginaw, MI
September 27, 1965 Five-time NBA champion player turned two-time champion coach Steve Kerr was born in Beirut, Lebanon.
September 28, 1981 Spanish NBA guard José Calderón was born in  Villanueva de la Serena, Spain
September 29, 1988 Reigning NBA MVP and champion Kevin Durant was born in Washington, D.C.
September 30, 1980 Tennis star Martina Hingis, was born in Košice, Slovakia (then Czechoslovakia)

We bid farewell to…
September 27, 2010 Former NFL quarterback George Blanda passed away at the age of 83
September 28, 2003 Trailblazing tennis player Althea Gibson passed away at the age of 76