---
September 3, 1928: Ty Cobb is known as one of the greatest hitters to ever step onto a baseball field. On September 3, 1928, during the first game of a doubleheader, Cobb recorded the final hit of his career. He continued to play for another week, until September 11th, but did not manage to record another hit during the few games he played. Cobb finished his 24-season career with 4,189 hits.
September 3, 1974: After only 14 seasons in the league, "The Big O," Oscar Robertson announced he is retiring from basketball. Robertson retired after ten seasons in Cincinnati and another four in Milwaukee, averaging 25.7 PPG, 9.5 assists and 7.5 rebounds for his career. More than four decades later, Robertson still leads the NBA in all-time triple doubles with 181.
September 4, 1972: For quite some time, swimmer Mark Spitz was the most decorated Olympic athlete, until Michael Phelps came along. On September 4, 1972, Spitz won his seventh gold medal, the most ever at a single Olympiad. He swam the fly leg of the 400m medley, setting a new world record with his teammates. His personal record, of seven golds, stood for nearly 40 years until Phelps broke it in 2008 in Beijing.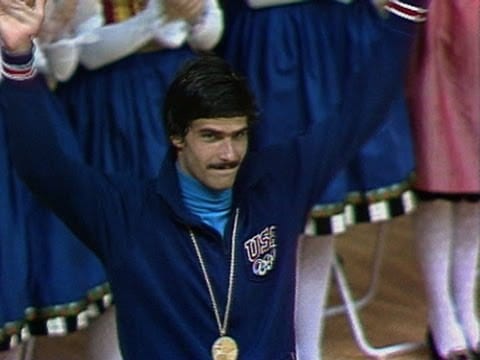 September 5, 1972: In the early morning of September 5, 1972 Palestinian terrorists took Israeli athletes hostage at the Munich Olympics. Two athletes were killed during the takeover of their apartment, while nine others were killed in the events that followed. Olympic events were suspended for 24 hours for memorial services.
September 5, 1994: It's September 5, 1994, Monday Night Football. San Francisco 49ers quarterback, and now Hall of Famer, Steve Young connected with another future Hall of Famer, Jerry Rice, for the wide receiver's 127th career touchdown, a new record back then. At the time, Rice was only halfway through his professional career, and he would go on to score 197 passing TDs and another ten rushing.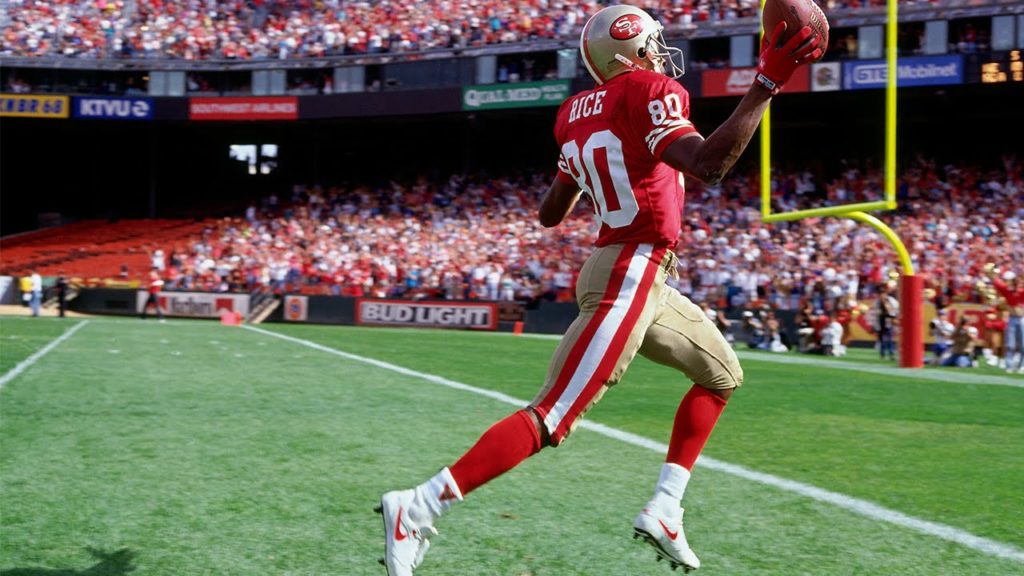 September 6, 1975: On September 6, 1975, then 18-year-old Martina Navratilova requested asylum from the United States, on the same day she was eliminated from the US Open during the semifinals. The Czech tennis player was granted temporary residence right away and was granted asylum. According to news reports from 1975, even her family did not know she was going to make the request.
September 6, 1995: On September 6, 1995, just a day after tying The Iron Horse, Cal Ripken Jr. broke Lou Gehrig's record of consecutive starts, playing in his 2,131st consecutive game. Gehrig's record stood for over 50 years. Ripken would go on to play in 2,632 consecutive starts spanning over 16 years.
September 7, 1986: Dan Marino became the fastest quarterback to throw 100 career touchdown passes. The pass came during game 1 of the 1986 season, Marino's fourth season in the league. Unfortunately the record was reached during a 50-28 loss to the San Diego Chargers.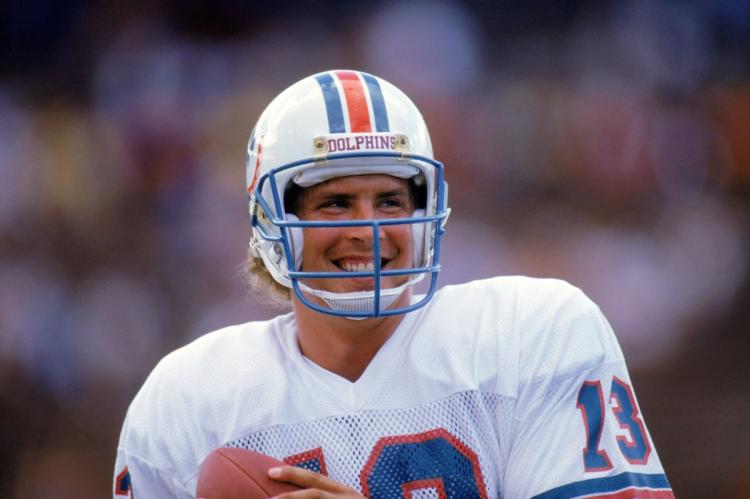 September 9, 1965: On September 9, 1965 LA Dodgers pitcher Sandy Koufax pitched his 4th and final career no-hitter, a perfect game against the Chicago Cubs.
September 8, 1971: Forty-three year old, NHL great Gordie Howe announced he is retiring from hockey after 25 seasons with the Detroit Red Wings. A year later the Red Wings retired Howe's number and he was inducted into the Hockey Hall of Fame in Toronto. But the legend couldn't stay away for long and returned to the ice by 1973, playing for the Houston Aeros of the WHA.

Notable birthdays
September 3, 1986 Professional snowboarder and skateboarder Shaun White was born in San Diego, CA
September 4, 1949 Former professional golfer Tom Watson was born in Kansas City, MO
September 7, 1974 Retired basketball player Antonio McDyess was born in Quitman, MS
September 7, 1988 Cleveland Cavaliers forward Kevin Love was born in Santa Monica, CA
September 9, 1978 Former NBA player Shane Battier was born in Birmingham, MI
September 9, 1985 Current Cleveland Cavaliers small forward/shooting guard J.R. Smith was born in Freehold, NJ
We bid farewell to…
September 9, 1997 Former Hall of Fame center fielder Richie Ashburn died of a heart attack at the age of 70.