---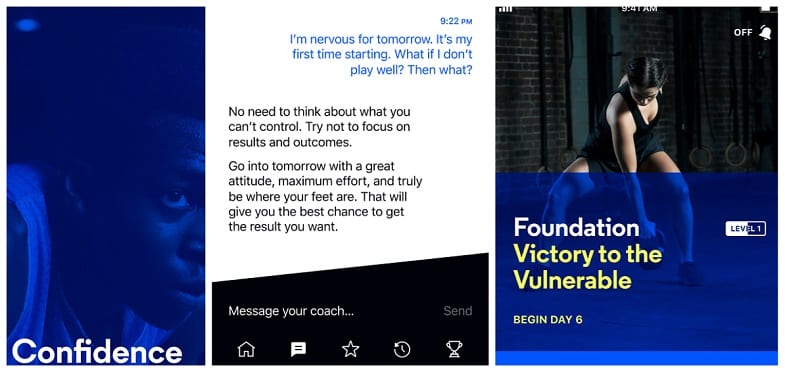 Hall of Fame leftfielder Ted Williams once said that "hitting is 50 percent over the shoulder."
It takes a lot more than just a swing of the bat to become a two-time MVP, two-time triple crown champion, six-time batting champion and 19-time All Star. It takes a certain mental strength as well, and Williams was well aware of that.
The world's top athletes will be the first to tell you how important and valuable it is to have mental strength as well as physical strength. The Say Hey Kid, two-time MVP and 24-time All-Star Willie Mays, once said that "what you are thinking, what shape your mind is in, is what makes the biggest difference of all." But when it comes time to actually work with a psychologist, some athletes, and people overall, are still reluctant. There is still a negative stigma surrounding psychologists.
That was the biggest challenge for Lucid, a mental strength training application founded by Jason Stirman, who enlisted the help of mental strength coaches George Mumford and Graham Betchart. Between the two of them, Mumford and Betchart have worked with a long list of big names in the sports world that includes Kobe Bryant, Phil Jackson and Brandon Marshall, while Stirman worked alongside the founders of Twitter in its early days and co-founded Medium.
Stirman's venture into mental strength coaching sprouted from his interest in mindfulness and meditation as well as his love for sports. He believed that there may be a product out there that combines all three.  So Lucid was born.
The team launched Lucid 1.0 in 2016 and Lucid 2.0 came out just a few months ago. But again, in order to gain subscribers, the Lucid team had to deal with stigma that is attached to psychologists.
So far they believe they're on the right track to normalizing mental strength training and have checked that off their list, saying they made it simple, even "cool." Now they believe their biggest challenge is spreading the word about the app.
For that they have the Lucid Players Association, a team of athletes that includes the aforementioned Brandon Marshall, Orlando Magic forward Aaron Gordon (who's been working with Betchart since he was 11 years old) and Boston Celtics forward Jaylen Brown, who use Lucid and help promote the application.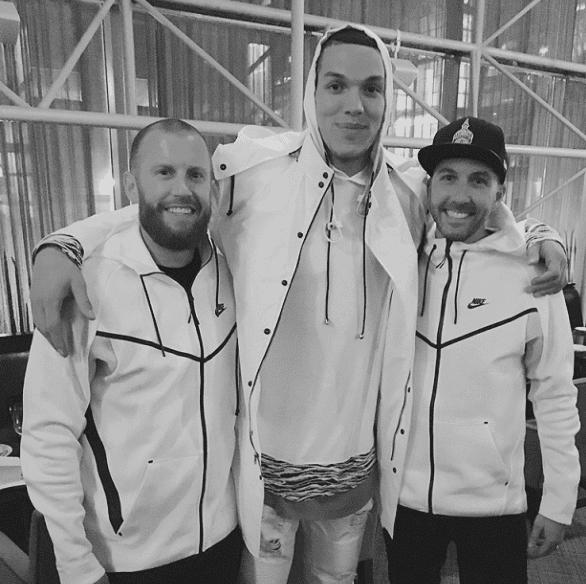 How does it work?
So how does the app work? The Lucid team created a thousand daily audio workouts to help you train your brain. You log onto the application and can immediately engage with your coach via their daily recordings. They also implemented their Daily MVP format: meditation, visualization and positive affirmation.
"We know that when athletes can harness their ability to stay in the present moment they can perform better and meditation is a way to practice that," Stirman explains. As for the visualization part, Stirman says that "elite performers, they're not getting hyped up and bouncing around the locker room before the game, they're really getting grounded, centered and are visualizing what is about to happen."
The last part of the Daily MVP focuses on positive affirmation, it's about learning how to mentally prepare yourself and your expectations. If you think you're a lesser player who can only shoot threes, that's what you will do. But if you believe you can shoot the three, be a great passer and get to the basket, then that's the type of player you can be.
Lucid's latest feature allows athletes to be in communication with their coaches at all times via the chat feature. There are four mental strength coaches behind the chat interface – Betchart, Mumford and two of their students. Lucid also introduced a new "game day feature" that helps athletes during the 24 hours before a game, helping them stay "locked in."
"When you're an athlete about to have to perform is when you get butterflies," Stirman says. "[We] built the game day feature where you tell the app when you're next game, or performance, or match, or tournament is and we'll kind of get you locked in, focused and ready around that real event in your life. And then after the event we actually ask you, 'hey how did it go?' and you can choose on the slider everything from awesome to horrible and we'll coach you through it."
Who can use it?
Stirman and Betchart are hoping to reach out to the younger generation, to help them learn the importance of mental training from an early stage. Betchart says he learned how important it is when he was 19 years old and it "changed [his] life." He then made it a personal goal to get this information to the younger generation while they're still young. There are some differences between how you approach mental training for a 25-year-old athlete and a 9-year-old who is just getting started, but Betchart says it's all the same learning process.
"Of course you change how you to talk to them a little bit when they're younger," he says. "But what I found for the most part, even a bunch of pro athletes, most of them have never trained on this. So I actually talk to an 11-year-old the same as I'd talk to a 23-year-old pro athlete, because they're almost in the same place."
Betchart himself was inspired by Brandon Marshall, who told them that if he had this mental training earlier in life, he probably would not have gotten into trouble in his 20s.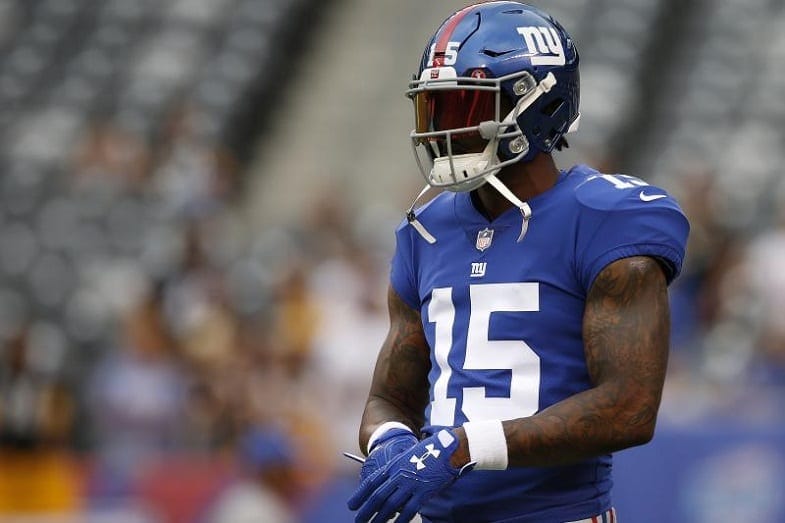 "He heard our app and was like, 'man this is what I was craving when I was 14 years old but it wasn't there,'" Betchart says. "So we feel really inspired to really try to reach young people and instead of saving 25 year olds we want to train kids."
Are we missing out on human interaction?
Betchart and Mumford's knowledge and expertise are right at your fingertips, whether you're an adult at work or a child who just came home from school. The app goes with you everywhere and is available at all times, an obvious advantage that you cannot get with a human. But can the lack of human interaction have a negative effect? And could there be something missing by talking through an app instead of face-to-face?
Betchart and Stirman acknowledge there is "a human to human energy loss," as Stirman phrased it, but say they are trying to model the app experience after the work the coaches do with their clients face-to-face. The chat and game day features help make up for the lack of human interaction.
Betchart knew they "were on the right track" when Aaron Gordon replaced the real Betchart with the virtual one.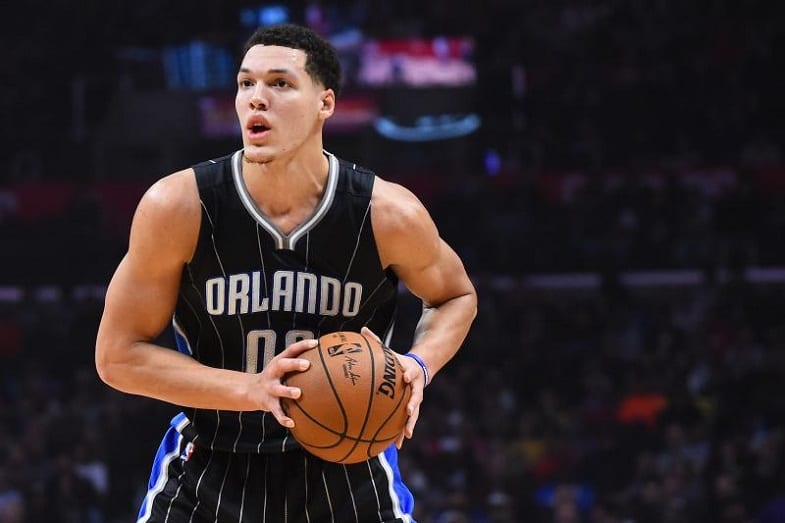 "I was talking to Aaron Gordon one time about setting up a session with him on the phone and he was like, 'hey Graham, I'm okay. I've got you on the app, I've got you whenever I want you man.' And I knew right then that we had made the app good, because he's been working with me for a decade and felt that the app was good enough that he can listen to me through the app and get the same value as talking to me in person."
Downloading the app is free, and there is some free content, but in order to unlock certain features, such as the game day feature, you need to subscribe. Lucid costs $10 for a month, $80 for a year subscription or $300 for a lifetime subscription.