---
Whether you know him better as "The Hick from French Lick," or as "Larry Legend" there is no denying that former Boston Celtic Larry Bird is an icon in the game of basketball. The 6'9" silky smooth shooter is one of the greatest players of all time by anybody's metric and when it is all said and done, there is no doubt that Bird will be remembered as one of the single greatest basketball minds to ever walk the Earth. He wasn't just an unbelievable shooter, Larry excelled in every facet of the game both on the court and off. Then on top of all of that, his mythic feud with Magic Johnson reinvigorated the game when it was at a cultural crossroads in the late 1980s and early 1990s. It may be disingenuous to say the man from Indiana has "done it all,' but even if there are some things he hasn't done in his illustrious career, there can't be too many.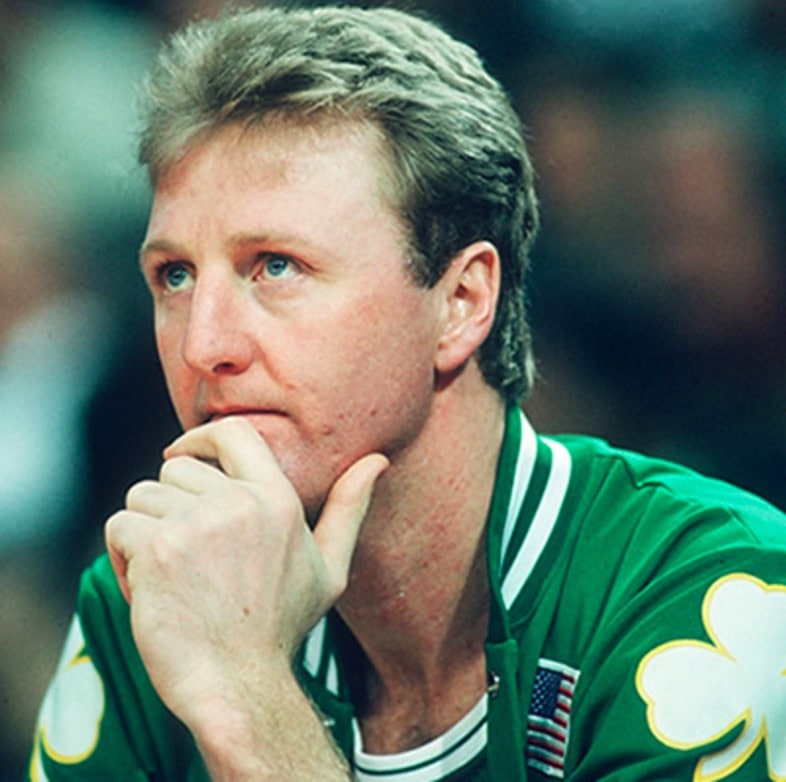 The NBA's first sharpshooter
Is it a coincidence that Larry Bird's rookie year coincided with the advent of the three-point line? Well, honestly it probably is, but that doesn't mean Larry "Legend" didn't use the new rule to begin building his stellar reputation as a shooter. Number 33 for the Celtics was always one of the best shooters around, but the three-point line really allowed Larry to shine adding an extra point to every deep shot he took, and a new skills competition for him to dominate. Bird, would go on to win the first three straight three-point shooting contests of his career. But, it was perhaps his first attempt that was most impressive. In that year Bird was seen signifying his victory to the audience before the final shot had even fallen.
Trash talk
Some people may not know this about the lanky legend but Larry Bird was a world-class trash talker. So not only was he able to beat most players on the court but then he would tell them all about it after! In one of the most brazen examples of Bird running off at the mouth, he once shouted at legendary Pistons coach Chuck Daley, "who's guarding me Chuck, who? You better put someone on me or I'm gonna go for 60." The player assigned to cover Bird was none other than a young Dennis Rodman, one of the greatest defenders in the history of the NBA. There were a lot of big talkers in the NBA's history, but none of them backed it up quite like Larry Bird. He got inside the heads of his opponents and stuck around by incensing them with his constantly running gums.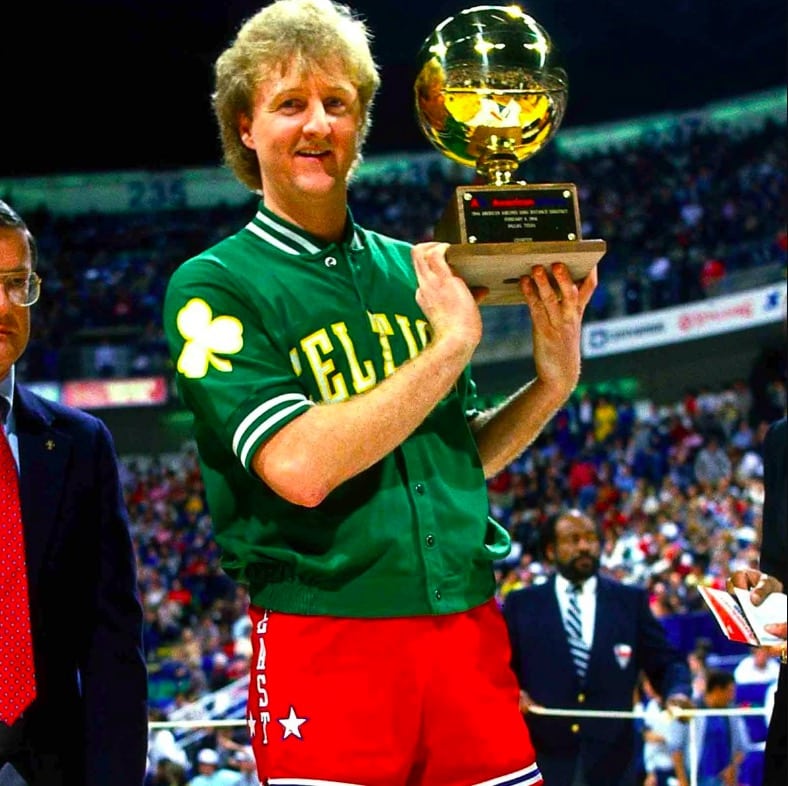 The most versatile
A few players have come into the NBA with the ability to play every single position on the floor. Magic Johnson, LeBron James, and Anthony Davis all fit that mold, so does Larry Bird. But, along with being a former NBA All-Star, NBA MVP, NBA All-Pro, Defensive Player of the Year, scoring champion, and pretty much every other accolade a player can attain, Larry Bird has also been the NBA's coach of the year and front office executive of the year, not to mention a professional and collegiate Hall-of-Famer. A lot of players have been called versatile in the long history of the NBA, but none have exemplified the word quite like Larry Bird. He could run all five spots on the floor with competence, as well as run a playoff-caliber team at every level of the hierarchy.