---
Pittsburgh Steelers general manager Kevin Colbert has a tough job in front of him in the weeks ahead. He needs to figure out how to get his team's superstar running back, Le'Veon Bell, under contract without blowing up the team's salary cap. It's the kind of struggle that GMs of every professional sports team face all the time.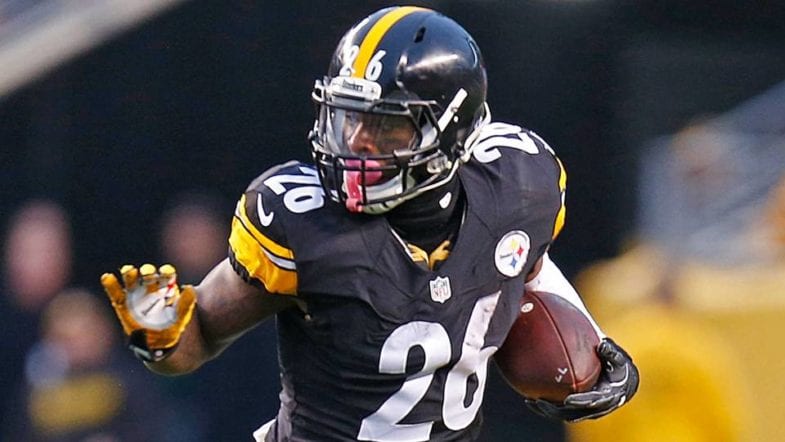 Do you pay your superstar what he wants and fill out your roster as best you can with what money is left? Or do you stick to your guns and wait for him to fold?
There is also the less popular option—do you let him walk?
Contract talks didn't get very far last year. All we know about this year's round of talks is what Bell has said—and he claims the sides are getting closer. But he has also made it clear that he expects to get paid like no other running back in NFL history. He has stated on several occasions that he wants to set the market for running backs.
Rumor has had him demanding anywhere from $15-17 million/season. But he's supposedly willing to give a hometown discount, too– $14.5 million.
Last year he turned down a contract offering $42 million in the first three seasons and averaging $13.3 million over the life of the deal. According to Ian Rapoport, the offer contained $30 million in guarantees—and it wasn't enough for Bell.
Okay—so what would it take to sign him?
The Steelers haven't shared a lot of details about any offers they've made, and Bell hasn't exactly been forthcoming about what his issues are with the offer(s) presented. However, we do know that he wants at least $14.5 million a year.
From what he said during an NFL Live appearance back in February, a guaranteed $50 million would do the trick. But he has also said he understands that the Steelers aren't big on guaranteed money. He's fine with that—as long as he gets more upfront.
But is he worth a deal averaging $14.5 million a season with $50 million guaranteed? Should the Steelers give in and pay him, or should they let him walk next off-season?
Pay Le'Veon Bell
He is arguably the best running back in the NFL right now. That alone doesn't justify his salary. The current highest paid running back, Atlanta's Devonta Freeman, makes $8.25 million/season. If just being the current top dog was his primary sticking point, then something along the lines of $10 million a season would be reasonable.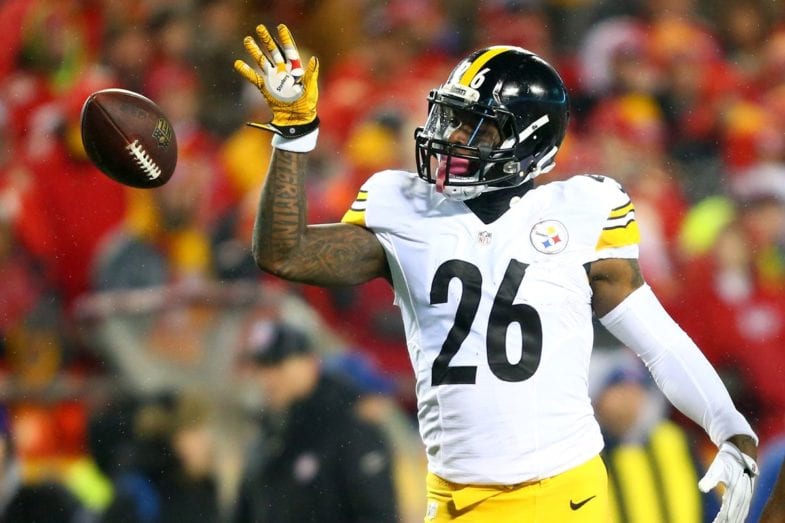 But he says he deserves to be paid according to his value. In March, he outlined what he feels his value is to ESPN's Jeremy Fowler:
He's putting up more yards per game than any NFL player (his career average of 128.9 yards from scrimmage per game is the best since the 1970 NFL-AFL merger).
He plays every down and basically fills the role of three backs.
His presence keeps the defense off guard because he can line up anywhere on any play, "causing constant mismatches every single down."
He's an elite pass-blocker and No. 2 receiver.
The Steelers are undefeated when he gets 25 or more carries.
His game will age well because he makes plays not solely off athleticism, but "with my mind," he said.
He makes some pretty good points. His opinion of himself is pretty high, but for the most part, he didn't say anything that can't be backed up with numbers. Looking at these points, it would be hard to make a case against meeting his demands.
But not impossible….
Don't Pay Le'Veon Bell
Bell is the best at his position and is a tremendous asset to the Steelers offense. He deserves to be the highest paid running back in the game; but not at the amount he's demanding. Not only that, but it wouldn't be smart to meet any of his demands.
Whether he wants $14.5 or $17 million, a season is irrelevant. He's not worth either. While the running game is of value in the NFL, the passing game is king. The New England Patriots have proven throughout their run of dominance that a premier running back is not necessary to win.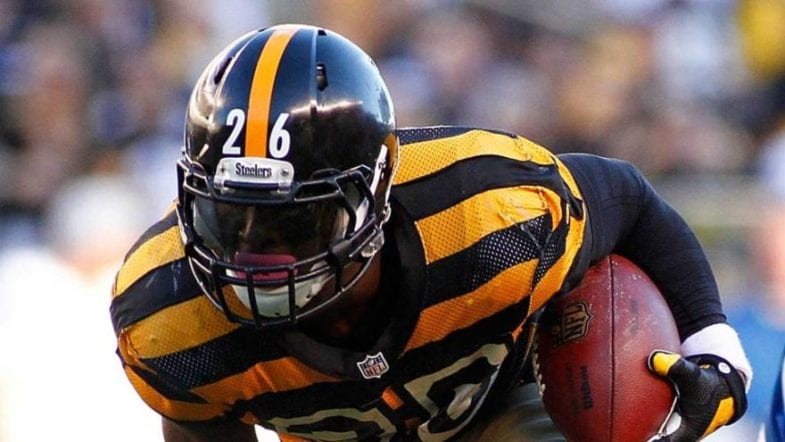 That's not to say he doesn't have significant value; just not as much as he thinks he has. Freeman, who is making $8.25 million a season, has averaged 96.6 yards from scrimmage a game over the last three seasons. That's about 75 percent of Bell's production.
Since Freeman produces about 75 percent of what Bell does, maybe his pay should reflect that. That would put Bell's salary at around $11 million. But Bell doesn't think what Freeman makes should have any reflection on what he makes.
But that's just how it goes in the NFL.
To the last part, it wouldn't be smart to give in for two reasons. The Steelers don't tend to include large guarantees in contracts. Ben Roethlisberger had $31 million guaranteed in his last contract (four-years, $87 million). Antonio Brown got $19 million (four-year $68 million).
Large guarantees are just not something the Steelers do. But if they give into Bell now, everyone will expect them to do so again. Along with not wanting to set a new precedent, the Steelers have other needs that will need addressing in the near future. To do so, they will need some salary cap flexibility. But if they tie too much of it up in Bell, the future of the team could be at risk. Yes, It will be great to have some superstars under contract. But if the other guys on the field aren't good enough, no one will be able to tell who the superstars are.