---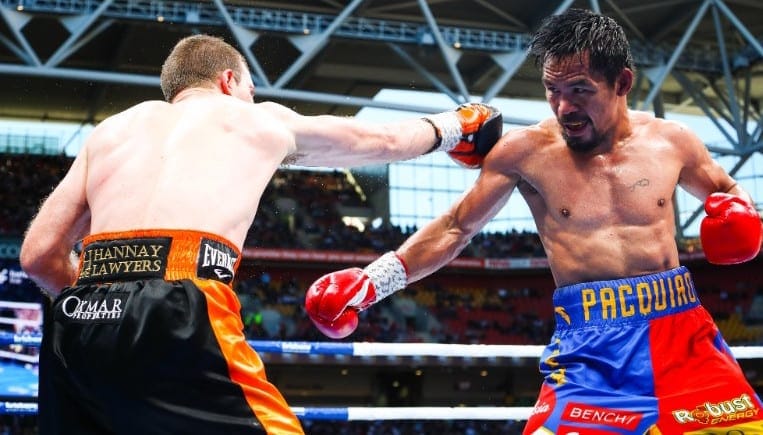 Jeff Horn was the underdog. He was almost knocked out in the ninth round. Yet when the scores were read at the end of the fight, Horn was victorious. The Australian was the unanimous winner in the fight against Manny Pacquiao, an eight-division world champion.
The judges had the fight 117-111, 115-113, 115-113 for Horn. ESPN.com and the company's analysts all had it for the Filipino legend.
It was the first non pay-per-view fight of Pacquiao's career. Yet somehow, it wasn't the first time he was robbed. Back in 2012 he lost a split decision fight against Timothy Bradley, an extremely controversial decision.
But this decision may be even more controversial, and to say Twitter was angry would be an understatement. It was the hot topic for several hours: #PacquiaoHorn, Manny Pacquiao, Boxing, Pacman; you name it, it was trending.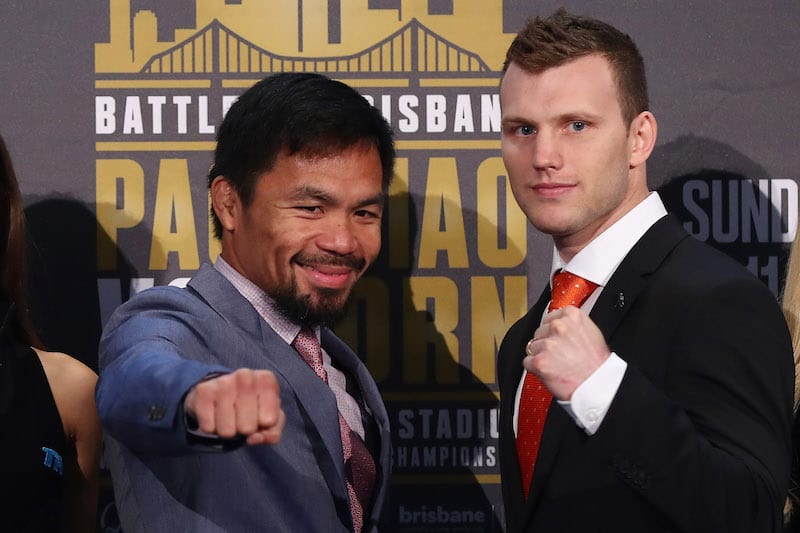 Fans were angry at the judges and the sport, and it doesn't seem as if they'll be willing to forgive either any time soon. These are just some of the probably millions of reactions on the social media website:
Manny Pacquiao has been robbed by decisions in last two fights. He clearly beat Horn tonight.

— Mike Ortiz Jr. (@xOrtiz4x) July 2, 2017
Stopped watching boxing years ago because the judges are criminals. Sounds like they stole it again in #PacquiaoHorn.
— Mike Cernovich (@Cernovich) July 2, 2017
Another let down in the credibility of #boxing…no way Manny Pacquiao lost that fight. ? pic.twitter.com/T5YY3SurCd
— Bobby Height (@BobbyHeight) July 2, 2017
Dear boxing, this is an atrocity. What fight were the judges watching?????!!!! This fight was an… https://t.co/kUK8JPDmiI
— marlon wayans (@MarlonWayans) July 2, 2017
Compare their faces #PacquiaoHorn pic.twitter.com/BLRANZkiHb
— Sean Winter (@pdxsnowrider) July 2, 2017
I have to apologize… your real winner is Manny Pacquiao. #PacquiaoHorn pic.twitter.com/WinkHAB71D
— Aheggs (@Aheggs12) July 2, 2017


Even NBA players were upset:
Disrespected @mannypacquiao like he not a legend. #PacquiaoHorn
— Karl-Anthony Towns (@KarlTowns) July 2, 2017

At the end of the day, Pacquiao emerged as the biggest winner, at least in the hearts of fans. Even though some believe he was robbed of the title, he was the gracious one, respectful as always.
Manny Pacquiao, the definition of a class act. What a guy. He knows he won that fight. Yet accepts the judges decisions. What a guy love him
— Tanner Feil (@TanTanFeil) July 2, 2017
You have to admire the HUMILITY in Paquiao. A true champion. He was robbed in enemy territory & still thanks the crowd. #PacquiaoHorn
— Eric Quintero (@Xuintero) July 2, 2017
You can clearly see the face of the real champ. See the difference #PacquiaoHornpic.twitter.com/fk5an1UMLG
— Kim (@RobynWardellKim) July 2, 2017
But what stunned everyone even more was Horn calling out Floyd Mayweather, telling one of the greatest of all time and an undefeated champion to "come have a real fight."
Uh, what? These fans were just as confused as we were by the challenge:
Floyd Mayweather hearing Jeff Horn call him out after winning a fixed fight. #PacquiaoHorn pic.twitter.com/MnJqsSeiAK
— Austin (@AustinCTweets) July 2, 2017
OMG, a guy who was seconds from being KO'd by a slow, weaker Pacman is challenging Floyd. This is comical.
— Mike Wise (@MikeWiseguy) July 2, 2017


But Mayweather is a bit busy. The 49-0 boxer is coming out of retirement for a fight against UFC great Conor McGregor, which is scheduled for August 26, 2017 at the T-Mobile Arena in Las Vegas. There were months of speculation about whether or not the 40-year-old will return to the ring to fight McGregor, but he seems determined to become the greatest ever. Mayweather is expected to earn at least $100 million from the fight, while McGregor will pocket at least $75 million of his own.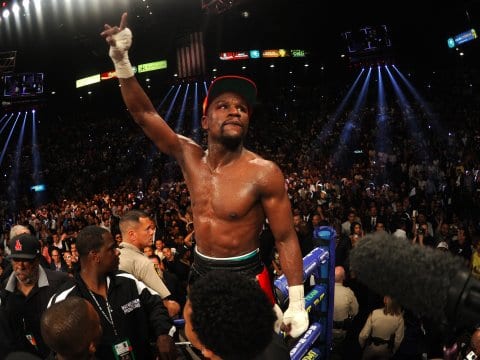 Mayweather is the heavy favorite to win the fight.