---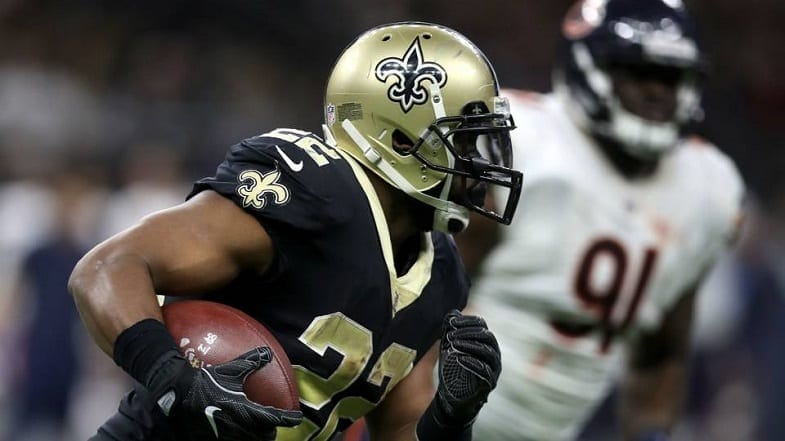 There was a time in the not-too-distant past where a 964-yard season would not have gotten a running back a contract extension. But it did just that for New Orleans Saints running back Mark Ingram back in 2015 (four years, $16 million).
He was coming off a career year with 964 yards and nine touchdowns on 226 carries. While he was just 14th on the 2014 regular season rushing list, he was good enough for the Saints. They never expected much out of their running game, so they were probably happy with what they saw from him.
So, rather than let someone else add him to their backfield platoon, they made sure he was going to stay in town for another four years. However, the Saints may have to give him a nice raise at the end of this season to keep him.
Why? He may be a free agent.
Thanks to a clause in his contract, he could become a free agent a year early.  A 28-year old running back (his birthday is December 21) with back-to-back 1000+ yard seasons will be able to command a nice payday on the open market. At his age, teams will estimate he has at least two or three good years left. But since he has been part of a committee backfield his whole career, he could be good for one or two more.
But he'll only become a free agent a year early if he is named a first-team All-Pro running back by the Associated Press.
Back when the AP named two, his chances wouldn't be too bad. Now that they only name one running back to the first team and a 'flex,' he is going to be hard-pressed to win the award. But not because he isn't having a great season. Based on his production since Week Five, he'll finish the season with 1,313 yards rushing. He should also have 1,700 total yards from scrimmage and 16 rushing touchdowns.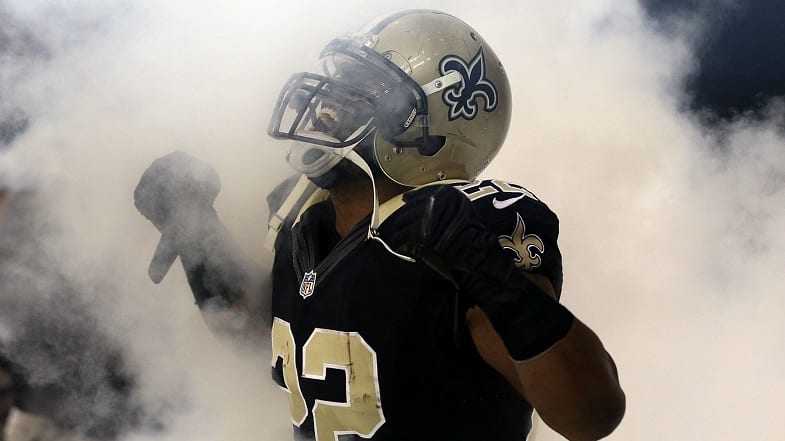 Those are pretty good numbers. They will likely earn him first-team All-Pro honors by someone. But to invoke the clause in his contract, he needs the AP to do it. However, if the AP names him to a list, it will likely be as the 'flex.'
From 2001 to 2015, the AP named two running backs to the first team. One has always been whoever led the league in rushing for the year. The other was someone who had an excellent all-around year. But starting in 2016, the AP decided just to name one first-team running back and added a 'flex' position. Like in fantasy football leagues, it could be a running back, wide receiver, or tight end.
While Mark Ingram's agent may be angry with the AP for making this change, the explanation provided in a press release makes sense (AP):
"There will be only one running back on the All-Pro team, but we are adding a flex player (running back, fullback, tight end or wide receiver, voter's choice). The flex player is designed to recognize the frequency of three-receiver sets or the use of two tight ends."
Last season, the AP's voters stayed with their tradition of naming the league's rushing champion to their first team All-Pro list (Ezekiel Elliot). The first team flex was Arizona Cardinals running back David Johnson. He was just seventh in rushing yards (1,239) but led the league in yards from scrimmage with 2,118.
An argument could have easily been made that Johnson deserved the honor, but he only received three votes (AP).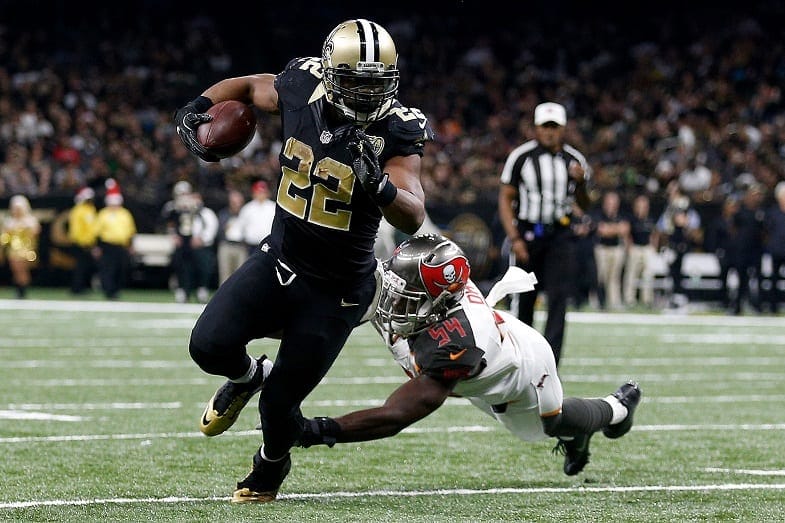 It's not hard to understand why the voters lean towards the rushing champions every year. A running back's primary job is to run the ball. The guy with the most yards rushing must have done the best job, right? According to the voters, the answer would be 'yes' since 2001.
But that wasn't the case in 2000. That year, the rushing champ was Edgerrin James (1,709 rushing yards; 2,303 total yards)–  but he was a second-team All-Pro. Marshall Faulk (1,359 rushing yards; 2,189 total yards) and Eddie George (1,509 rushing yards; 1,962 total yards) were first-team All-Pro's instead.
So, can he win the title? Heading into Week 14 he is in fourth with 922 yards and is 59 yards behind the leader, Le'Veon Bell.