---
Marvin Bagley III is a confident person. You can't be a shy, reserved 18-year old kid and average 21 points and 11.1 rebounds as a college freshman. You certainly can't enter the NBA as a 19-year old kid and hold your own with grown men either.
As it turns out, he has confidence to spare. He must have to make the claim that he did in a recent ESPN post—he's going to be the MVP of the 2018-19 NBA season.
He didn't go with Rookie of the Year or anything logical like that—MVP.
"I would say myself because that's the type of confidence I have," he said on ESPN's "5-on-5 rookie takeover." "Not a lot of [rookies] do it, obviously, but if your dreams and goals aren't high, then you don't have nothing to work for. So, I would say myself."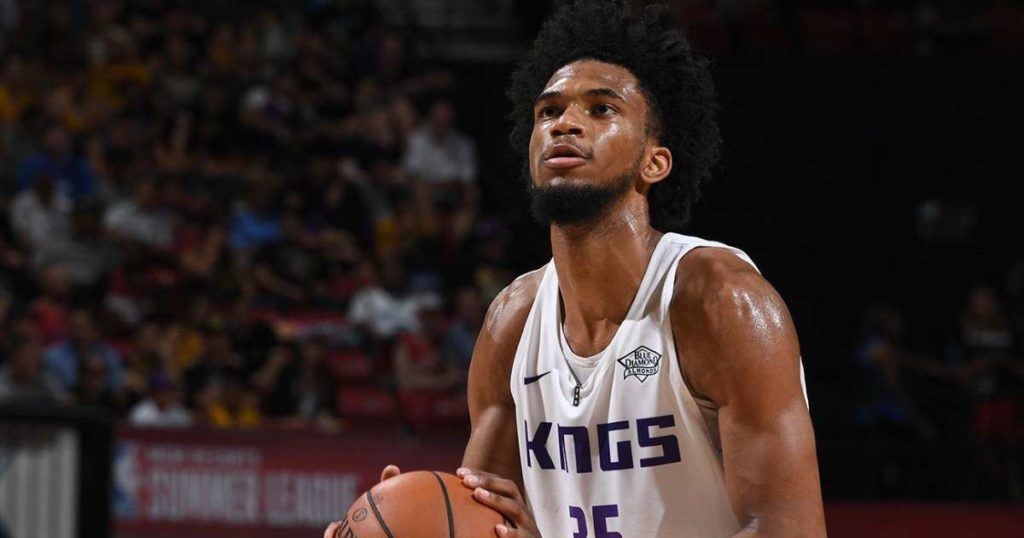 You can look at that in one of two ways—he's right. You do have to shoot for the stars if you want to achieve greatness. At the same time, shoot too high and you set yourself up to be disappointed in the end.
Few people, if any, are taking him seriously. Oddsmakers haven't even bothered to give him odds. But could he do it?
It would be a rare feat, but not one that is unheard of. Two rookies have won MVP honors in the past, Wilt Chamberlain (1959-60 season) and Wes Unseld (1968-69). But the type of seasons they had were quite different.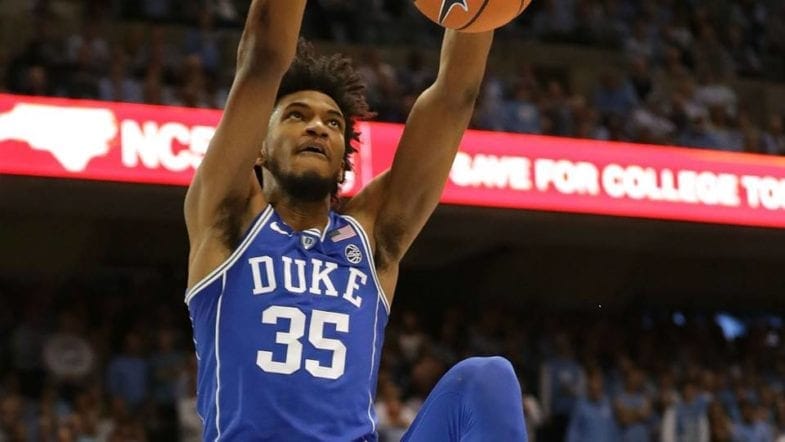 He would have to perform even better than most MVP candidatess have in recent years to even be considered as a rookie. Chamberlain certainly did. He averaged 37.6 points and 27 rebounds a game his rookie season. Unseld, however, was not a stat monster. While he did average a double-double as a rookie, his numbers were a little more on the modest side in comparison (13.8 points and 18.2 rebounds a game). But he was also one of the better defenders of his era, so that must have played a factor as well.
The modern era of the game doesn't give defense as much credit as it should. But he doesn't need to go as crazy as Chamberlain did. Something more like what Russell Westbrook, James Harden, or Kevin Durant did in recent years would probably work for him. He is actually on the perfect team to generate numbers like those guys.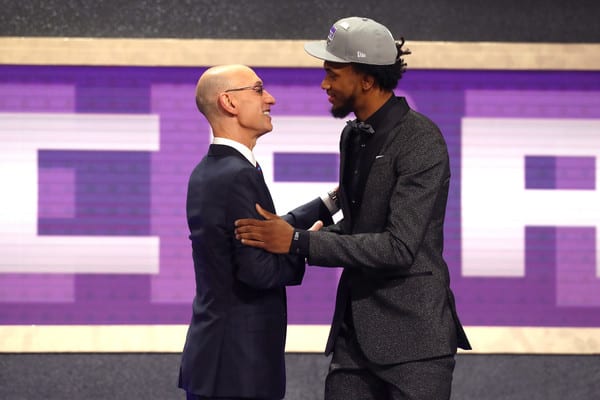 Last season, Sacramento was one of the worst offensive teams in the league averaging a league-low 98.8 points a game (and allowed 105.8 points/game). Zach Randolph led the team in scoring with 14.6 points/game. Willie Cauley-Stein led in rebounds with seven per game. Randolph was one of four players to average more than ten shots a game (12.9 shots/game).
He'll be playing for a team that is in dire need of someone that will step up and make plays. If he starts to make a few early on, it wouldn't be shocking to see him get the opportunities he'll need. Of course, he'll need to make quite a few plays over the course of the year. 
Of the last five MVPs, four were the season scoring champs. The five of them averaged 29.6 points, 7.8 assists, and 6.6 rebounds a game.
Can he do it? Elvin Hayes and Wilt Chamberlain led the league in scoring as rookies. Anything is possible even if it is highly unlikely. But it is much easier to see him being a candidate for Rookie of the Year instead.
That award he does have decent odds for (9-1).