---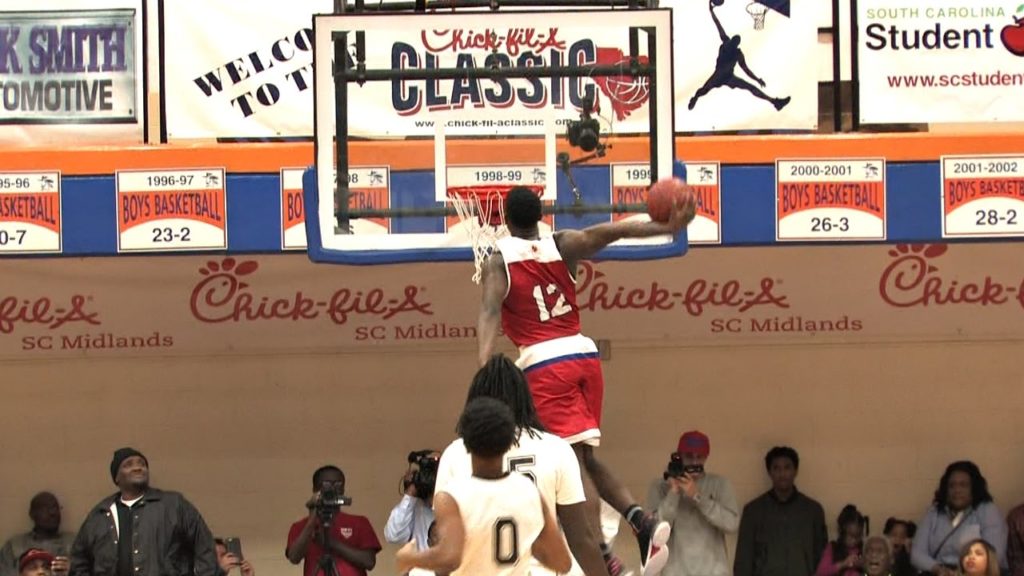 When Zion Williamson enters a gym these days, he does so in front of as many fans as can legally pack the facility before the fire department gets involved. Williamson is one of the top basketball players in the freshman Class of 2018, ranked second by ESPN. But the rankings don't matter, and they're not why gyms have been overflowing with borderline-crazed fans. People want to see Williamson because he might be the most entertaining high school prospect since LeBron James.
You'll note I didn't say best since James, or most similar to James. Those are labels that we've gotten into the habit of draping over top prospects, and they tend to be wildly unfair. Seeking the next James is not as innocent as waiting for the next Michael Jordan. The "Next Jordan" debate is simply about hoping for greatness, the same way people might want to compare Tiger Woods to Jack Nicklaus, or Sidney Crosby to Wayne Gretzky. Finding the "Next LeBron" is about tabbing someone early – finding a young player who can meet otherworldly expectations the same way James did when he was labeled the heir to Jordan's throne as a sophomore in high school.
When we label players the "Next LeBron," we're not honoring them with hopes for their ceilings so much as burdening them with unrealistic expectations. We've seen it with the likes of Shabazz Muhammad, Harrison Barnes, Jabari Parker, and Andrew Wiggins – basically any top prospect who doesn't play point guard or center. So far, none has lived up to the label. But that doesn't mean we should keep looking for someone who can; it means we should stop seeking the Next LeBron and instead watch for the next prospect who can turn our heads, get us out of our seats, and just maybe show us something we haven't seen before. In all likelihood, Williamson will never be involved in any discussions about basketball's GOAT. But he doesn't have to be; he looks different, he looks special, and he may just amaze us in his own way.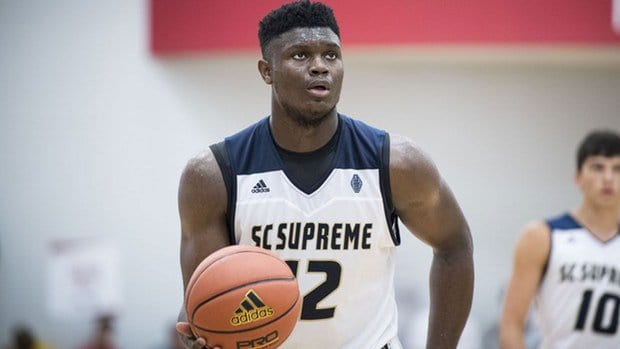 Williamson more or less came out of nowhere playing for the Griffins of Spartanburg Day School in South Carolina. It's an independent school with a tiny student body (34 seniors graduated in the Class of 2017), set in an athletic division of similarly sized schools. While the Griffins have had strong teams over the years, this is simply not the type of school that tends to produce top talent. There are exceptions – John Wall comes to mind, having hailed from Word Of God in North Carolina – but for the most part, players this good tend to gravitate toward larger schools or prep academies. It's simply harder to get noticed playing for a private school in a small division.
Then again, it's nearly impossible to not notice Williamson. He's listed at 6'7'' and 230 pounds, though you wouldn't meet much resistance if you argued he's even a little bit bigger. That's typically large enough to play center at schools the size of Spartanburg Day, but Williamson doesn't limit himself to post play. He's a forward, but one who can run the court, stand at the top of the key and whip passes to cutting teammates, and chase down alley-oop tosses like a heat-seeking missile.
Williamson could stand to drop a few pounds and pick up a little bit of muscle definition, and he may do just that once a college training staff gets its hands on him. But already he's surprisingly nimble and light-footed for his size. He plays a bit like you might imagine Charles Barkley or Larry Johnson might have if they'd been born, as Williamson was, in the year 2000 – except that Williamson likes to mix in cock-back dunks and soaring blocks that go viral on YouTube. As one draft stock website put it, he's the best dunker we've ever seen at the high school level.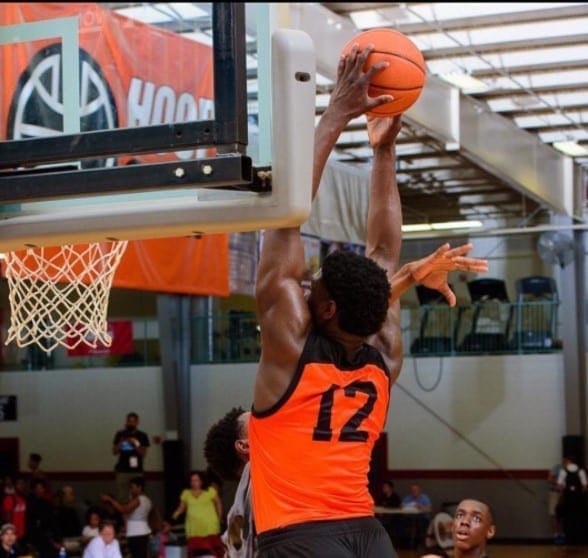 But Williamson isn't just a walking highlight reel. In fact, his game is pretty complete. He passes well, and seems to genuinely enjoy setting up teammates. He's an inconsistent outside shooter, but frequently records a high percentage from the field, indicating that he knows how to pick his shots. He handles well enough to be a one-man fast break, and he appears to be a capable defender in most respects. And make no mistake, he's not just making this impression against small school competition. Williamson is just as good on the AAU circuit, and recently stood out playing for the U.S. in the Adidas Nations event.
He's not a flawless player. The outside shooting may or may not come along, he's already had a bit of injury trouble, and he probably won't be quite as physically dominant in the NBA or in college (he's looking at Kentucky, Kansas, Duke, North Carolina, and a few South Carolina schools). But he's the real deal, and quite possibly the most entertaining high school prospect in a decade or more.
So forget about LeBron comparisons and focus on a guy who could become his own version of the next big thing. He is Zion Williamson, First of his Name, Lord of YouTube, King of the Griffins, and Ruiner of Rims.
And he's coming.