---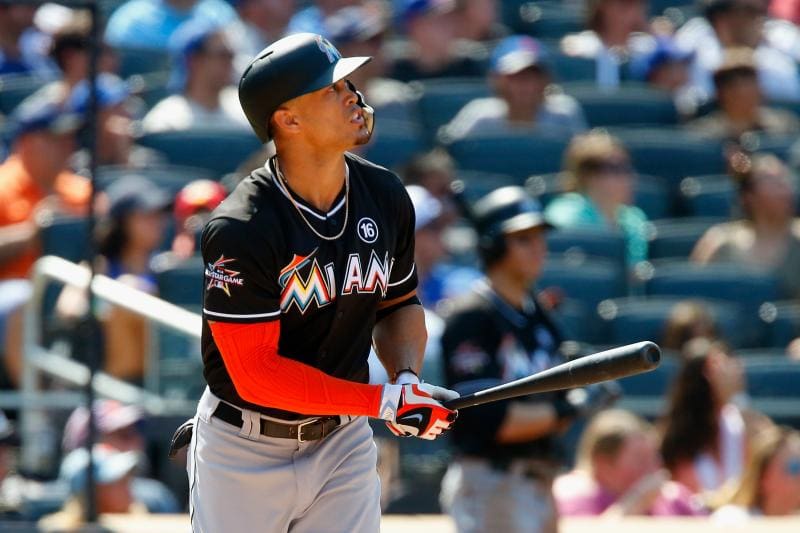 There has not been much for fans of the Miami Marlins to get excited about in recent years. Their team hasn't finished a season with a winning record since 2009 (82-80). It hasn't made the post season since winning the World Series in 2003. But it has been the home for one of the most exciting players in baseball today— Giancarlo Stanton.
What's so special about Stanton? Every time he steps up to the plate there is a good chance he'll knock the ball into orbit. What baseball fan in their right mind doesn't love the long ball?
Stanton has been just about the only thing Marlins fans have had to get excited about in recent years, but there is a good chance he could be in a different uniform soon. Derek Jeter has made it clear that the new ownership wants to trim the payroll down to about $55 million. The current payroll stands at $117.6 million.
It's going to require a whole lot of cutting to get it down to $55 million. It is only natural when it comes to efforts to reduce the payroll to look at the guys making the most money—like Stanton. This season he is pulling in a base salary of $14.5 million. Over the life of the 13-year deal he signed in 2014, he will make an average of $25 million a season.
If Jeter is going to significantly reduce the payroll, like the former owner wanted to, he has to be willing to let his crowd-pleasing slugger go elsewhere. The only question is where? Who wants to take on such a hefty contract?
He's cleared waivers and could be traded to any team willing to take on his massive contract. That is going to be a concern for many, but whoever takes him could get lucky in 2020. He'll have the choice to opt out of the rest of the deal if he thinks the market will allow him to make more. If Bryce Harper gets the $40 million/season deal he's gunning for, so will Stanton.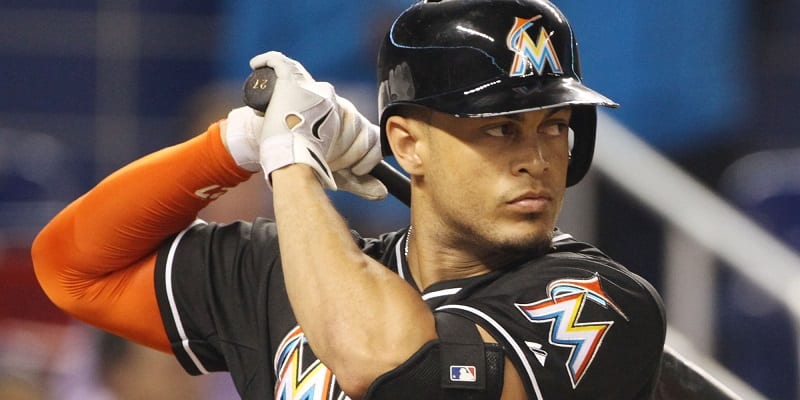 So, the question is whether there is a team that wants to take on the financial responsibility for him now. It would need to be a team who could go from being a contender to a favorite with the addition of the best slugger in baseball.
Officially, no one has said they want to take on Stanton's massive contract. But according to a USA Today article, there are at least four teams that are interested in acquiring him in the offseason—assuming Stanton will be willing to waive his no-trade clause for them.
St. Louis Cardinals

San Francisco Giants

Philadelphia Phillies

Texas Rangers
The Cardinals have been to the World Series twice since 2011 and won it once (2013). But with the emergence of the Chicago Cubs last season and the Milwaukee Brewers this season, they run the risk of finishing the season in third in the NL Central. After not making the playoffs two years in a row, it is not hard to imagine the team trying to make a move to get back on top.
San Francisco broke its every other year World Series win trend last season when they lost to the Cubs in the NLDS. Their pitching staff was still one of the better ones in baseball (3.65 staff ERA; fourth best) last season. But the offense wasn't as productive relative to the competition. The team produced more runs last season (715) than it did when it last won the World Series in 2014 (665), but they only ranked 19th in the league last season. In 2014, they ranked 12th.
This season they stand to be one of the least productive offenses in baseball (595 runs through 151 games). Is there a better way to increase run production than to add 50+ home runs to your lineup?
For Philadelphia, it is probably more about generating excitement than becoming competitive. They haven't made the playoffs in five seasons and haven't finished with a winning record either. There is a chance they are going to lose 100+ games this season.
The Phillies need help in every facet of the game. While they try to develop it in the minors, a guy like Stanton will certainly help put fans in the stands.
It is interesting to see the Rangers involved in this discussion. After the financial disaster the team endured with Alex Rodriguez's ten year, $275 million contract, you'd think they would have learned their lesson. Offensively, the Rangers are doing fine (sixth in runs with 759; second in home runs with 224).
If they were to add anything, it should be an ace pitcher. Trading away Yu Darvish left them without an ace on the mound. With a staff ERA of 4.60, they wouldn't make it deep into the playoffs. Even though this year they won't make it there at all.
So—will he be traded to one of these guys or a yet to be identified team?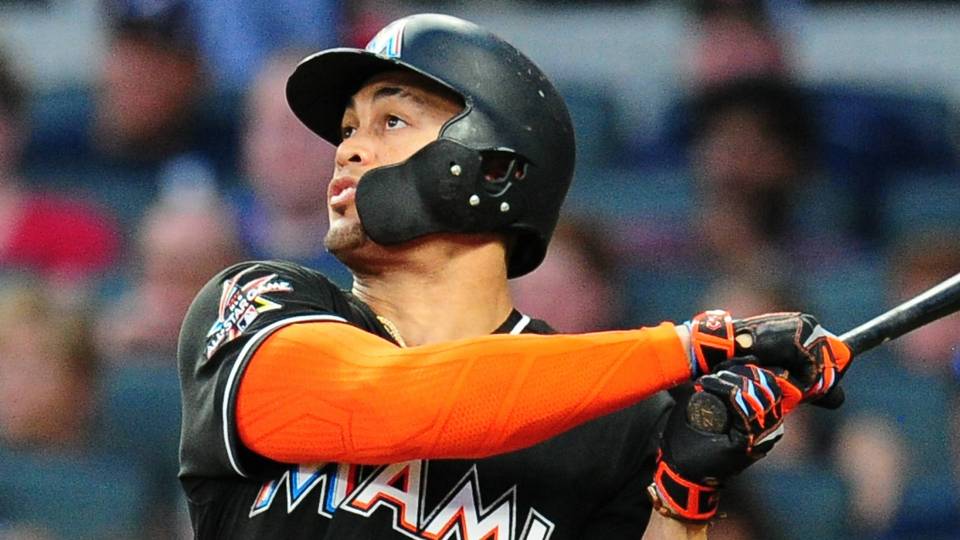 It's hard to say. The Marlins could certainly demand a hefty price tag for someone like Stanton if they wanted to hold out for one. But will anyone be willing to give up what the Marlins are sure to want for him? Doing so will certainly put the depth and quality of their farm system at risk.
In the end, it may depend on how much Derek Jeter's ownership group is determined to cut the payroll. Is it enough to take a smaller trade package or include cash to sweeten the deal?
Who knows– but it should make for an interesting offseason for Major League Baseball.