---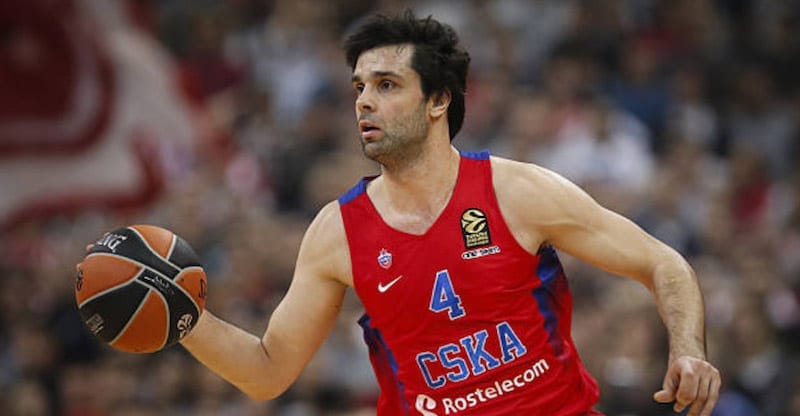 In one of the quieter moves of a busy NBA offseason, the Los Angeles Clippers signed Serbian point guard Milos Teodosic to a two-year, $12.3 million deal. The acquisition occurred just a short time after the Clippers lost long-time star point guard Chris Paul to the Rockets, and served to further rebuild a backcourt in flux. Incidentally, LA also lost backup Jamal Crawford to Minnesota and starting shooting guard JJ Redick to Philadelphia.
As of now, the expectation is that Patrick Beverley, acquired in the Chris Paul deal, will probably start for the Clippers. Austin Rivers is still on board and will likely see minutes at both guard positions, and the Paul deal also brought in Lou Williams, known as one of the league's deadliest bench scorers. None of these players is the sort of "true" point guard Paul was, however. Beverley is a defensive specialist who's merely steady on offense; Rivers has an erratic game and is not a terrific distributor; and Williams is more of a streaky scorer than anything else. There's really not a creator in the bunch, to the point that many are suggesting Blake Griffin could (and should) assume more of a "point forward" role.
But the lack of a natural offensive point guard is why Teodosic is such an interesting acquisition. He's a brilliant, entertaining facilitator who's been viewed as one of the top guards in Europe for many years now.


If you don't pay close attention to international basketball, you might write him off as a question mark. With just a few noteworthy exceptions, European guards seem to have had more trouble adjusting to the NBA than big men. Tony Parker is a legend, Goran Dragic has had spurts of All-Star caliber play, and José Calderon has been a decent career backup. But the likes of Sasha Vujacic, Mario Hezonja, Thabo Sefolosha, and Rodrigue Beaubois, among others, have contributed to some understandable skepticism from American fans regarding international guards. Even players like Ricky Rubio and Dennis Schroeder – perfectly serviceable NBA starters – aren't quite as good as we were led to believe they'd be.
Teodosic is not like those players. Most of them came to the NBA quite young, and generated buzz more through potential than performance. By contrast Teodosic is already 30 years old, and has been a star at the highest levels of European basketball for many years now. He's made the All-EuroLeague First Team and Second Team three times each, and was the league's MVP in 2010. The same year, he was also recognized as the FIBA Player of the Year. He helped CSKA Moscow win the EuroLeague title last year, and has led Serbia to gold medal games in the last two major international events (the 2014 FIBA World Cup and the 2016 Rio Olympics).
It's been proven time and time again that dominating in Europe does not ensure a player will have similar success in the NBA. This, in addition to Teodosic's age, is likely why the Clippers are only committing a little over $12 million to their new import. But it's hard not to wonder if Teodosic may wind up being one of the better signings of the summer when you look back at some of his performances against top competition. En route to the gold medal game in the 2014 FIBA World Cup (where Serbia would be flattened by the U.S.), Teodosic shot 48 percent from behind the arc and 69 percent overall, and turned the ball over only about twice a game. In the 2016 Olympic semi-finals against an Australia team most viewed as the toughest challenger to the U.S., Teodosic notched 22 points and 5 assists in just 22 minutes.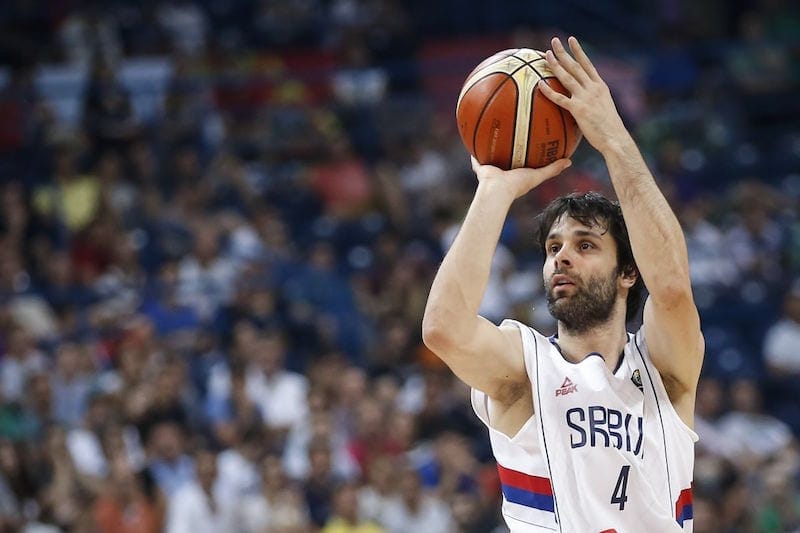 Another added benefit if Teodosic is able to replicate his success in the NBA is that he's fun. Despite the general focus on three-pointers and dunks as the main highlights of NBA games, fans still love to see crisp, creative passing. (Just look at all the attention being paid to Lonzo Ball, whose greatest skill is his ability to get the ball to his teammates.) It just so happens that when he's hot, Teodosic can look like a sorcerer with some of the passes he pulls off. He has a Steve Nash-like ability to almost meander through defenders before whipping the ball through a window no one else saw, and it tends to make for some spectacular highlights. As one article put it during the summer of 2016, Teodosic turned the Rio Olympics into his own hoops mixtape.
That's going to be very valuable in LA, where fans have long been used to an entertaining brand of basketball, but where little fun has been had in recent seasons. Between injuries, underwhelming postseason play, and a general, undefined malaise that seemed to hang over the club, the Clippers have been perhaps the most miserable-looking team in basketball of late. Teodosic – particularly with the best teammates he's ever had by his side in Blake Griffin and Deandre Jordan – has the opportunity and ability to make things fun again in Clipperland.
We never know until we see an international player in the NBA whether or not he'll be able to be productive against the best competition in the world. But Teodosic is more proven than most, and if he can fight his way to even 20 or 25 minutes a night this coming season, he's going to be an exciting player to watch.