---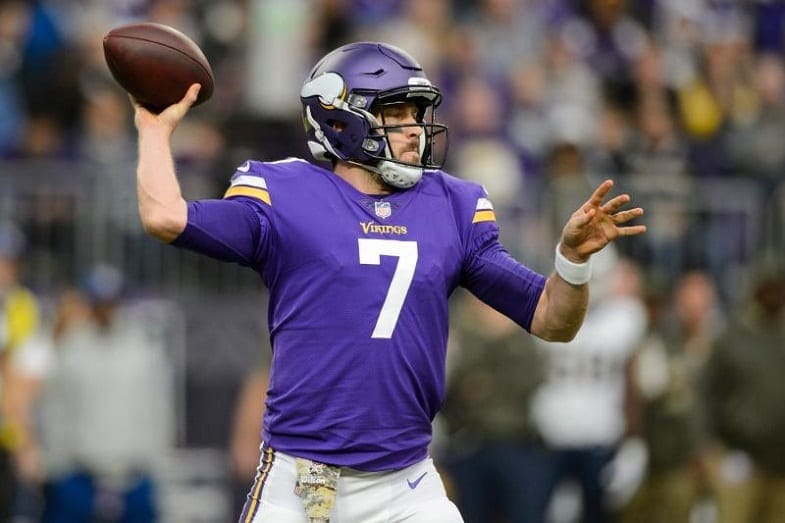 Like every other team in the NFL, the Minnesota Vikings entered the 2017 season with hopes of reaching the Super Bowl. While for most making it that far was nothing more than a dream, for the Vikings, it was considered possible.
Possible, but unlikely.
They knew they had a great defense entering the season, but there were a lot of question marks surrounding the offense. How well would the rebuilt offensive line play? Would rookie running back Dalvin Cook live up to the hype? Could Sam Bradford bring his 'A' game and remain healthy?
Along with legitimate concerns when the season started, the Vikings were faced with something else much more ominous—history. Super Bowl LII is being held on their home field this season, U.S. Bank Stadium in Minneapolis. No team has ever hosted a Super Bowl and played in it.
So, for the Vikings to make it to the Super Bowl this season, they would need to make history. After their season-opening win over the New Orleans Saints, it looked more likely to happen. Sam Bradford looked like a superstar completing 27 of 32 passes for 346 yards and three touchdowns. Dalvin Cook lived up to the hype with a 22-carry, 127-yard debut.
With the passing game and running game working so well, the offensive line held up its end of the bargain. As for the Minnesota defense, they held the Saints to 60 yards on the ground and only allowed Drew Brees to throw one touchdown pass.
It appeared as if the stars were aligning for the Vikings. Maybe, just maybe, they had a chance to make it to the Super Bowl, and make history.
Then the proverbial shoe had to go and drop. Sam Bradford went down with an injury forcing the Vikings to turn to Case Keenum. A few weeks later, Dalvin Cook was lost for the season with a torn ACL. Surely, their chances of making history were down now that they had lost a quarterback and running back, right? 
Not so quickly. They started winning games– and thanks to their offense as well as their defense.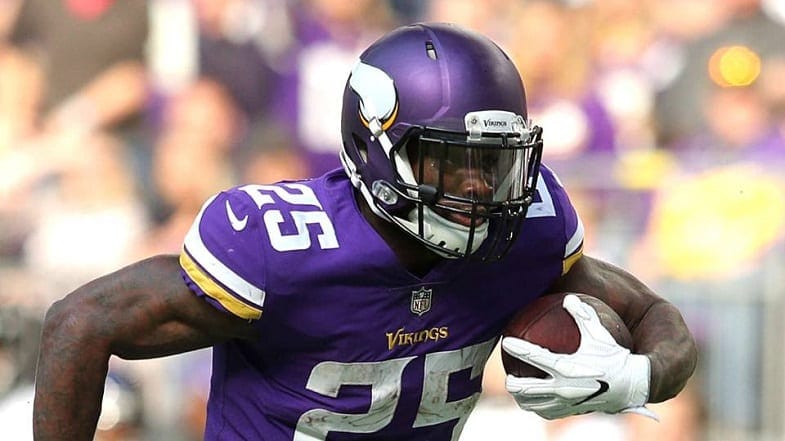 Following their Week 12 win over the Detroit Lions on Thanksgiving, they extended their division lead to three games and would be the second seed in the NFC if the playoffs were to start. Their defense is fifth in the league in yards allowed and in points allowed, 11th in passing yards allowed, and second in rushing yards allowed.
On the offensive side of the ball, they are fifth in total yards, 11th in passing yards, sixth in rushing yards, and eighth in points/game. Case Keenum has thrown 14 touchdowns and only five interceptions this season. He has a QB rating of 96.2, which is better than Russell Wilson, Phillip Rivers and Ben Roethlisberger.
Last season, the Vikings offensive line gave up 38 sacks over the course of the season. So far, this season, they've given up 12.
It is safe to say they are a much better team than they were last year. But are the Vikings good enough to make history this season? Can they reach the Super Bowl?
Heading into Week 13, their record is 9-2 making them the No. 2 seed in the NFC, as previously mentioned. Which, at present, would mean they would face the winner of a Rams-Saints wildcard game. They've beaten both already, and there is no reason to think they can't beat them again. Yes, the Saints are playing much better than they were in Week One, but so are the Vikings.
Chances are good they will meet the Philadelphia Eagles in the NFC Conference Championship Game. It would help to have a better run game against the Eagles. But Carson Wentz has not faced a defense like Minnesota's.


Should these two meet in the Conference Championship, it will likely be a great game. Both team are capable of winning.
Until now, history seems to be working in their favor. The Vikings have started a season 9-2 or better three times in the last 40 seasons (per ESPN Stats). Each time, they made it to the Conference Championship game.
Each time they lost.
So, to become the first team to play in a Super Bowl they are hosting, they not only have to beat their opponents, they have to beat history.