---
The key to any successful championship campaign is not the play of a team's superstars. Those are the guys everyone expects to play well and lead the team to the promised land. But championships are not won by superstars alone. It's the role players and unknown guys that are the key.
When they rise to the challenge, an average team becomes good, and a good team becomes great. Oh—and a great team becomes a World Series champion.
When the 2017 MLB season began, much of the baseball-loving free world had no idea who Yuli Gurriel, Alex Bregman, Carlos Correa, and George Springer were. A year later, they are the toast of baseball and the defending World Series champions.
This upcoming season, the Astros hope to do it again. But every other team in baseball will have the same goal, to take down Houston and become the new World Series champions. Should one of the other teams have some players emerge from the ranks of the unknown, they just might succeed.
This season, just like any other, some players could rise up and help their team win it all this season:
Shohei Ohtani, starting pitcher, Los Angeles Angels
Any conversation about players that could emerge next season wouldn't be complete without mentioning Ohtani. The Japanese flamethrower and power hitter is far from being an unknown, but he has yet to play an inning in the MLB. He may not live up to the hype.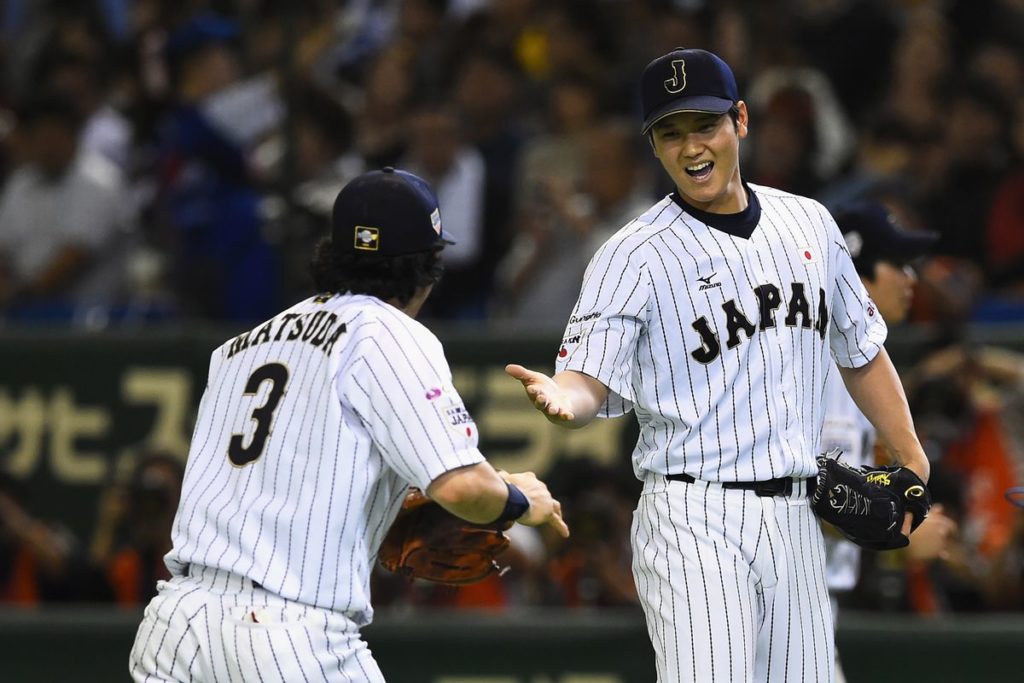 But at the same time, he could very well blow whatever expectations people have out of the water. That is if his UCL injury doesn't turn into something requiring Tommy John Surgery.
Jose Berrios, starting pitcher, Minnesota Twins
After posting an 8.02 ERA in 14 starts during the 2016 season, it was almost a surprise that the Twins had him in the rotation at all last season. But then he rebounded last year with a 3.89 ERA in 25 starts. If he can figure out how to remain as hot as he was at the start of last season (2.70 ERA in May; 3.21 ERA in June) for an entire year, the Twins will be happy they hung on to him.
Rafael Devers, third baseman, Boston Red Sox
If the Red Sox are going to repeat as AL East champions this season, they are going to need Rafael Devers to bring his 'A' game. But in Devers's case, if he can just bring the 'game' he brought in 58 appearances for the team last year (.284, ten home runs, 30 RBIs, and .338 OBS) for an entire season—well, that should do just fine.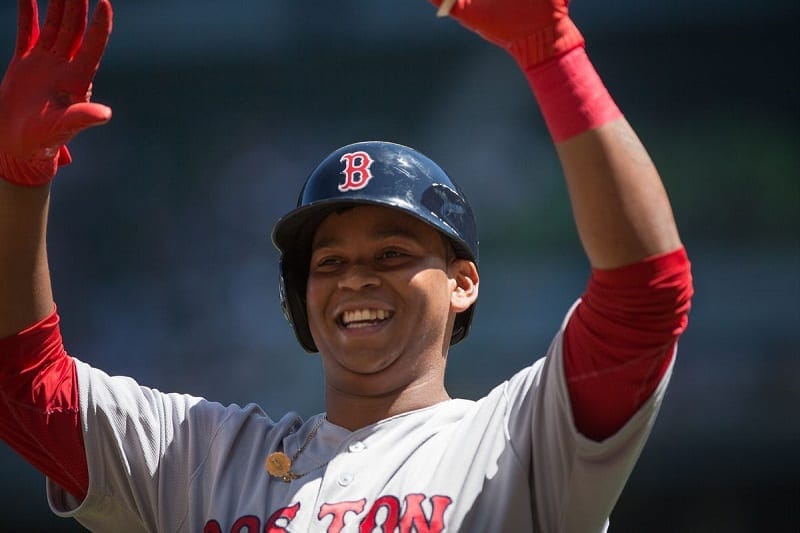 Gleyber Torres, infielder, New York Yankees
He was being groomed to take over at third base last season, but saw that ascension derailed by Tommy John surgery. But he is still the top prospect in baseball not named Ohtani. He could become another quality bat (.287/.383/.480 in 55 games between AA and AAA last season) for an already dangerous lineup.
Nomar Mazara, outfielder, Texas Rangers
After two mediocre years with the Rangers, it would seem that Mazara's story was written. However, with just 23 games in AAA, he had a big leap to make to adjust to big league pitchers. After getting that much-needed experience with the club the last two seasons, this could be his year. Some projections have him increasing his slugging percentage by as much as 40 points.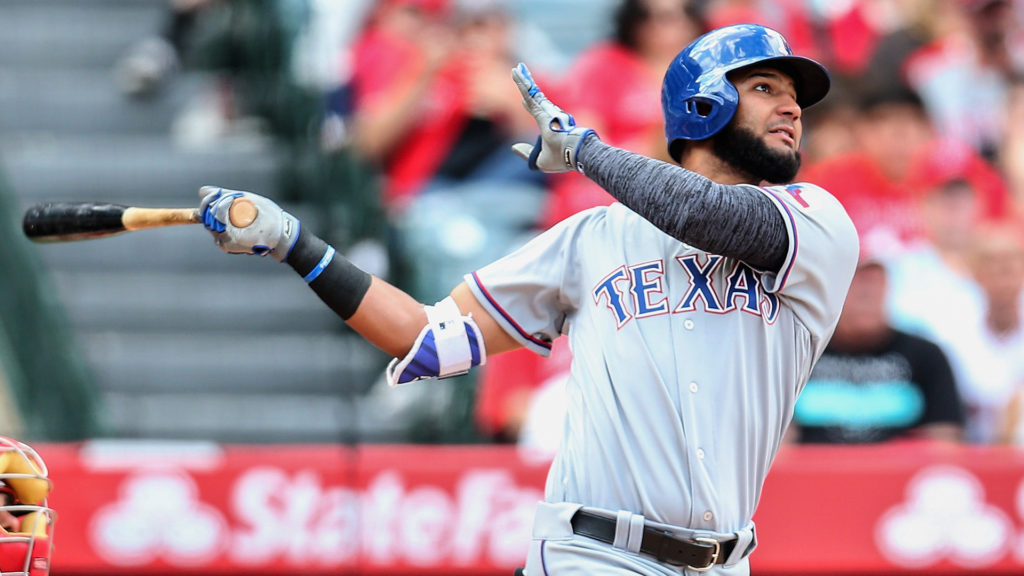 Ronald Acuna, outfielder, Atlanta Braves
Acuna has the potential to bring some much-needed offensive firepower to the Braves lineup. That is, if/when the organization decides to call the 20-year old outfielder up. Last fall he became the youngest Arizona Fall League MVP (19) when he hit .325/.414/.639 in 23 games.
In 139 minor league games last year he proved to be more than just a power hitter. Along with 21 home runs and eight triples, the youngster also has speed (44 steals).
Luis Castillo, starting pitcher, Cincinnati Reds
His record in 2017 was not impressive (3-7). But he deserves a little slack after going from AA ball to the big leagues. Despite his record, he still showed the kind of stuff opposing batters are not going to enjoy seeing. In 15 starts (89 1/3 innings) he struck out 98 batters (walked 32) and recorded a 3.12 ERA.
He had some rough moments to start the season, but in five starts in August he had a 2.76 ERA; in his two September starts it was 2.25.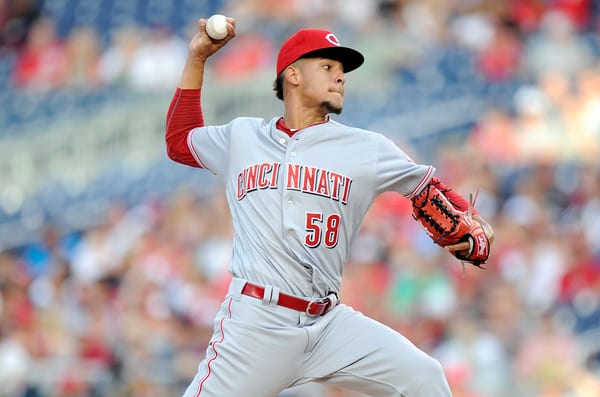 Francisco Mejia, catcher, Cleveland Indians
The top prospect in the Indians system is listed as a catcher and has done most of his work behind the plate. But during fall league play they gave him a look at third base; it didn't go as well as hoped. Chances are when the Indians call him up, and they will, it will be to take over at catcher.
For the last two seasons, Cleveland got little out of its catchers (.204/.274/.356). In the same time-frame, Mejia has hit .318/.363/.497 working his way through the minors. He will have a chance, it's just a matter of when.
Other players worth keeping an eye on include: Teoscar Hernandez, outfield, Blue Jays; Yoshihisa Hirano, pitcher, Arizona Diamondbacks; Michael Kopech, pitcher, Chicago White Sox; Miles Mikolas, pitcher, St. Louis Cardinals; Blake Parker, pitcher, Los Angeles Angels; and Chance Sisco, catcher, Baltimore Orioles.