---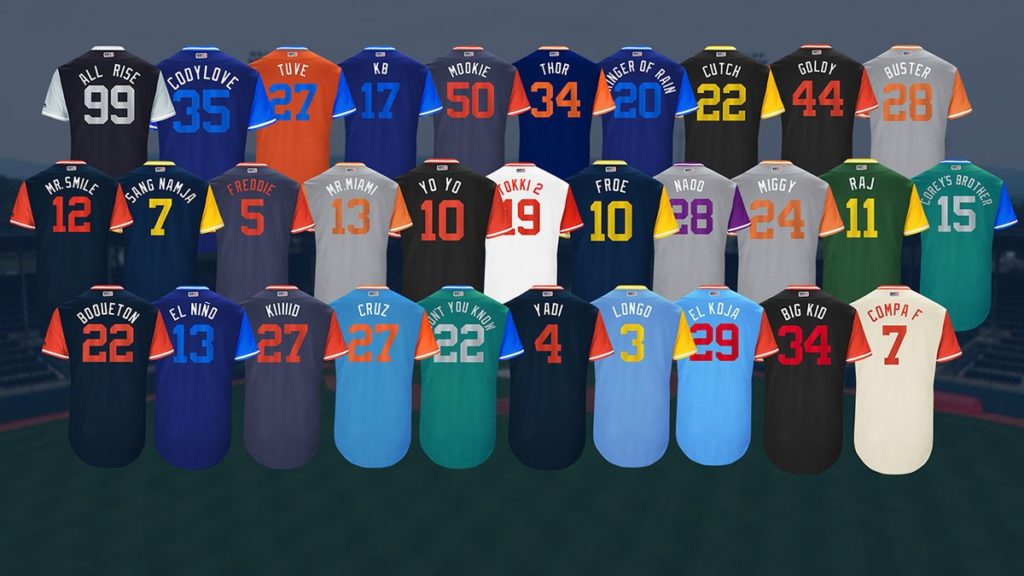 If you follow baseball, you've probably heard of this year's inaugural Players Weekend. Starting today, Friday August 25, and through Sunday's games, uniforms will be a lot brighter and "inspired by youth-league uniforms" (MLB's words not ours), caps will have somewhat of a throwback look, and players will have nicknames on the back of their uniforms instead of their boring ol' regular names. The Yankees will actually have names on the back of their jerseys for the first time ever.
But that's not all. Since the weekend coincides with the culmination of the Little League World Series in Williamsport, PA, players will wear a MLB patch showing the evolution of players from a young age to adulthood and the major leagues. Each player will also have a "thank you" patch on one of his sleeves, and each is expected to fill in the blank with the name of a person who has helped him throughout his development and to become the player he is today. So we expect some emotions will be running high for family members and former coaches this weekend, but it shouldn't take away from all the buzz and excitement surrounding the relaxed looks we'll see during these next three days.
The weekend, a joint effort between the MLB and MLB Players Association, is meant to give players a chance to express themselves as individuals, not only with their nicknames and special uniforms, but each will be able to use and wear specially designed spikes and wristbands, even batting gloves, bats and catcher's masks (we're hoping for some NHL inspired creativity with these). For players who choose to cuff their pants higher than others, there are specially designed colorful socks.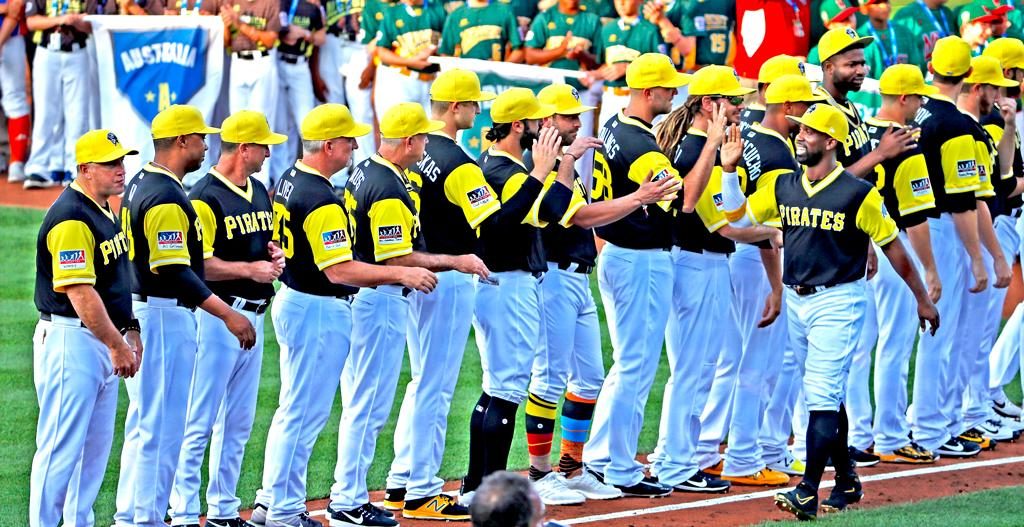 So yes, this weekend will be different from every other weekend in this history of Major League Baseball, which made us wonder, why? We get a glimpse of players as individuals during pre and post game interviews, the songs they choose to play as they approach the plate and their antics in the dugout and bullpen. We've seen the Cubs vs. DBacks rain delay dance off (if you haven't, watch here and get ready to laugh) and we know David Price likes to dissect baseballs and play with just about anything he can find in the dugout.
There's no shortage of opportunities for fans to get to know our favorite players. So why dedicate an entire weekend to it? Is it for the players or the fans? Or is it to spice things up? Over the last year or so there has been a debate about whether or not baseball needs some changes to make the sport "less boring." Is this an attempt to make baseball "less boring"? An attempt to get fans and spectators excited again? Can it work?
We'll have to wait until the end of the weekend to answer that last question, but if it is a way to spice-up the sport, and not for the enjoyment of the players, there have to be other, better ways to generate a buzz around baseball.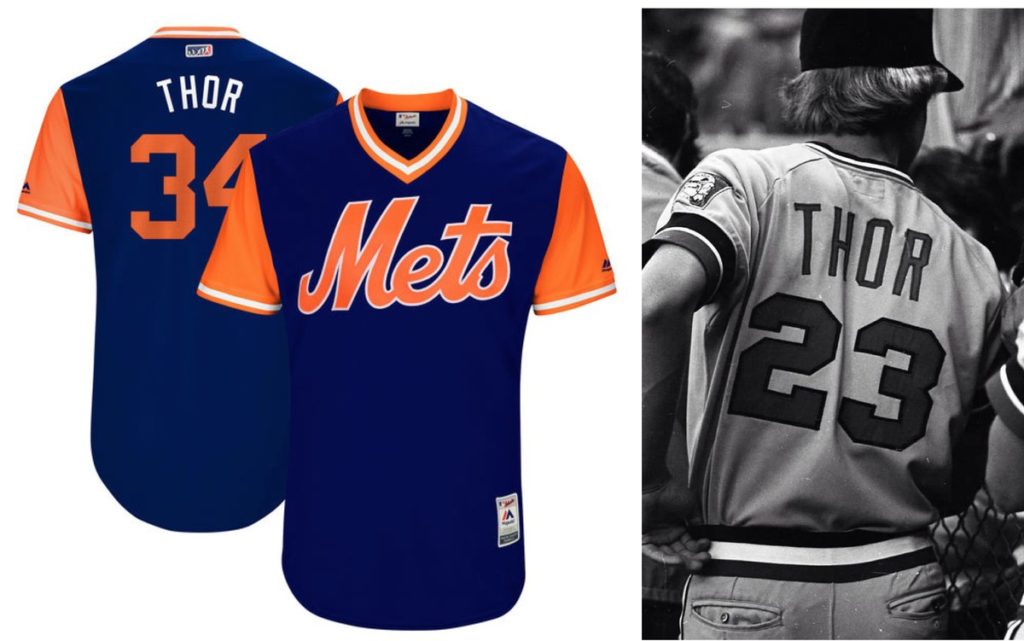 Granted, it seems to be working with some fans, but those fans would arguably watch and get excited for these games regardless. Nevertheless, we hope that at least the players enjoy this weekend and we know we'll definitely get a few laughs from those nicknames.
Want to a sneak peek of what to expect on the backs of the jerseys? ESPN has a list of every nickname during Players Weekend.