---
It's beginning to feel a little bit like the end of an era in professional tennis. Roger Federer is not getting any younger, nor are the other mains stars like Nadal and Djokovic. In the women's game, Serena Williams has been the woman to beat for the past 15 years, and even her career seems to be slowly coming toward its end. These global sports stars have been some of the biggest names in tennis for a long time, but there is a new star rising. Is now the time for Naomi Osaka to shine and become the next big thing in tennis?
Surprise champion
Naomi Osaka burst onto the scene thanks to her famous victory over Serena Williams at the U.S. Open in September 2018. She stunned the world when she beat Serena in straight sets, but many people were not talking about Osaka after the tournament. Osaka was just 20 years old when she toppled the tennis great in front of her home audience, and Serena didn't take the defeat well.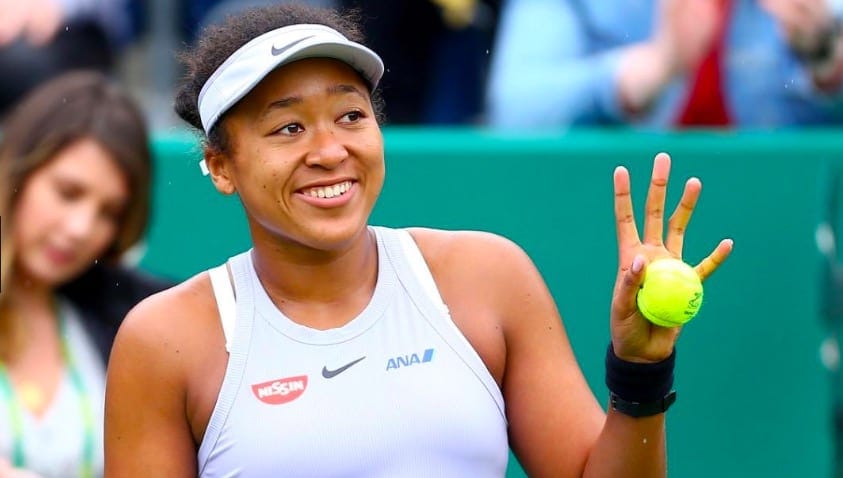 Serena accused the referee of making a call against her because of her ethnicity and gender, which had the entire tennis world talking. The 23-time Grand Slam champion lost her composure and berated the umpire after seemingly losing control. It was all anyone could talk about, and Osaka's career-defining moment was overshadowed.
Celebrating with tears
Osaka was overcome with emotion as she had achieved what her life had so far been all about, winning big on the tennis tour. The boos in the arena rang out due to the bitter end to the final, and Osaka hid her tears from everyone by covering her eyes. People should have been cheering their new champion, but instead they were fuming at the umpire for 'costing' Serena a game in the final.
Osaka had just beaten the biggest name in the sport, but victory was supposed to taste sweeter than this. In fact, Osaka thought the boos filling her ears were for her because she had beaten the favorite, and the first thing she did was apologize for doing her job. Tennis is all about winning, and Osaka would prove she's pretty good at it as the tournaments kept on coming.
Not your typical star
When speaking in the media, Osaka comes across as a very shy and almost awkward youngster. There is something in her that many people can relate to, and she's just a normal girl who listened to Nikki Minaj and Eminem before winning the U.S. Open.
Osaka doesn't crave the attention of others, and when she was in Japan recently she chose to sneak into her hotel to avoid the paparazzi. The tennis champion is a huge star in Japan already, but also in America. She has worldwide appeal thanks to her mixed heritage, and that means she's a hit with the sponsors.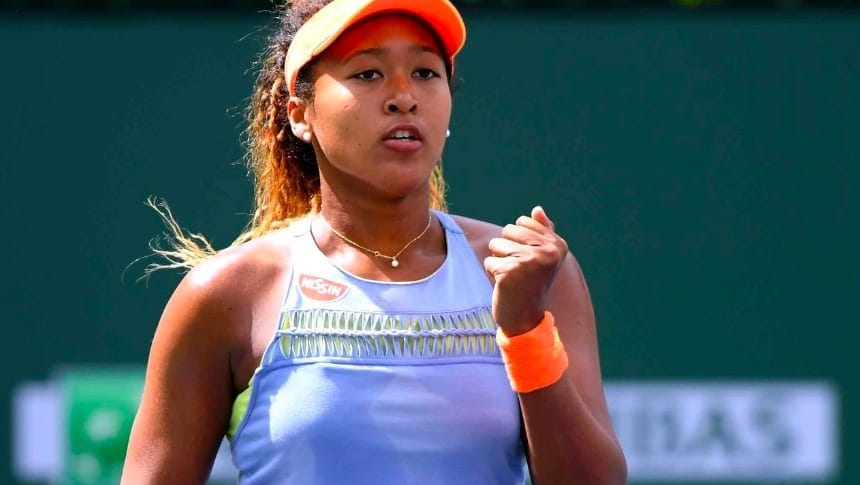 Where it all began
Osaka's father is Haitian, while her mother is Japanese. Naomi and her sister Mari took their mother's name as they were born in Japan, and their parents thought life would be easier for them with a native name. Osaka's father saw the Williams sisters on television and was inspired by their dad who coached them to greatness.
With this inspiration in his mind, the Osaka family was moving, and when Naomi was three years old, they went to the United States of America. This was where she would begin to follow in the footsteps of Serena and Venus. Naomi and her sister trained a lot, and even though they went to public school, they were putting in the hours.
Osaka developed a power game, and her sister says Naomi has an amazing desire to win. Naomi said her sister was always better than her growing up but her determination to succeed meant that she continued to get better. When she was 16 she turned pro, and after three years she was already among the top 40 ranked players in the world.
First woman from Japan to win a grand slam
Osaka is breaking records thanks to her impressive resume. The tennis star added the Australian Open to her name before she even turned 22. That is making her a marketing dream as she doesn't have to compete against tons of American women fighting for exposure.
She is Japan's big star, which means big money is coming her way through sponsors. Osaka was estimated to be earning around $2.5 million per year before defeating Serena in the U.S. Open, and afterward that rose to around $15 million.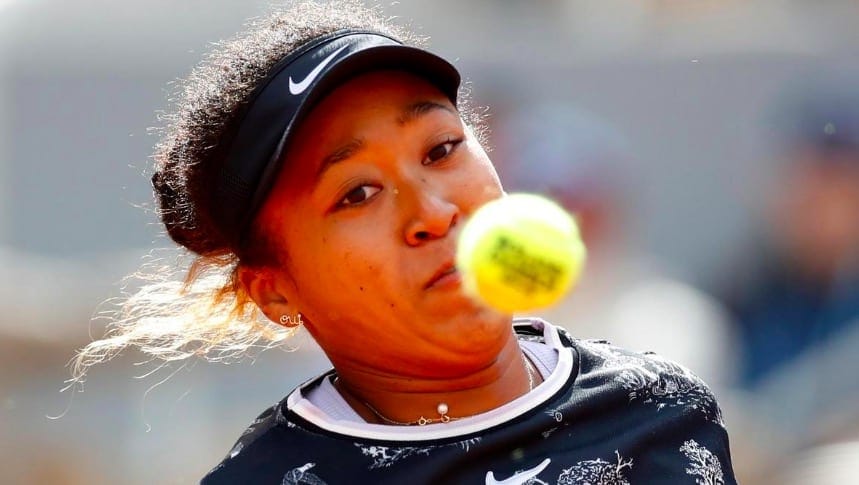 On the court
One of the things that really stands out for Osaka when you watch her on the court is the power of her serves. She regularly serves at 120 mph, but it's not just her service game that's about power. Osaka began training with Sascha Bajin, who was a hitting partner for Serena for eight years.
Bajin was able to transform Osaka's game to bring power to all aspects of her play, and she's almost unstoppable at her best. She can play like prime Serena Williams and the more she's able to tap into that ability, the more she's going to be a force.
Naomi Osaka has all of the tools to become the best player in tennis for years to come. After winning her first Grand Slam at 20 years old, she shot to fame by dethroning Serena. Now it looks as though she's coming for Serena's title of 'most dominant' player too.