---
This weekend, the Class of 2017 will be enshrined in the Hall of Fame. The induction ceremony itself will take place on Sunday, July 30th, but there's a full weekend of activities before the ceremony, including the Parade of Legends.
According to the Hall of Fame website, more than 50 Hall of Famers including Ken Griffey Jr., Cal Ripken and Sandy Koufax, will return to Cooperstown to honor the new inductees.
Who are the men who are about to be enshrined in the Hall of Fame? Let's take a closer look:
Jeff Bagwell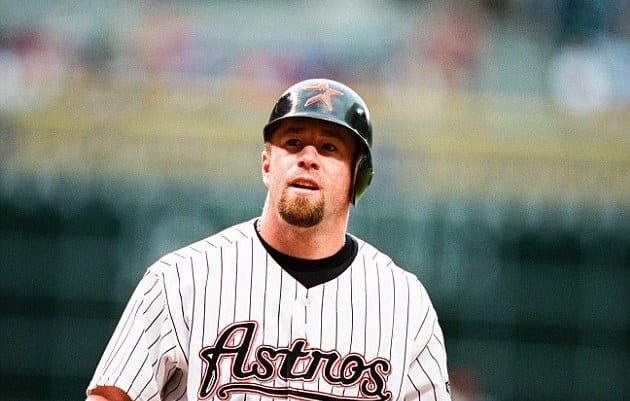 The Houston Astros are having a season to remember. This weekend, while they face the Detroit Tigers in a doubleheader on Sunday, they will also watch a Houston legend be inducted into the National Baseball Hall of Fame. On Sunday, Jeff Bagwell will become only the second player to be enshrined with the Astros logo on his plaque. The other guy? Craig Biggio, who played alongside Bagwell in Houston for nearly a decade and was inducted in 2015. It was his seventh time on the ballot, and he received 86.2 percent of the votes.
Bagwell was born in Boston, MA and played college baseball at the University of Hartford in West Hartford, CT. He was originally drafted by his hometown team, the Boston Red Sox, but was dealt to the Astros where he played his entire major league career. Bagwell suited up for the Astros for 15 seasons, from 1991 through the 2005 season. He won Rookie of the Year in 1994, was the MVP and Gold Glove winner in 1994 and was a Silver Slugger in 1994, 1997 and 1999.
Throughout his career, Bagwell hit 449 home runs and tallied nine season with at least 30 homers as well as eight seasons with 100+ RBIs. He is one of only six players to post six straight seasons with 30+ home runs, 100 runs and 100 RBIs.
He wrapped up his career batting .297/.408/.540.
Tim Raines Sr.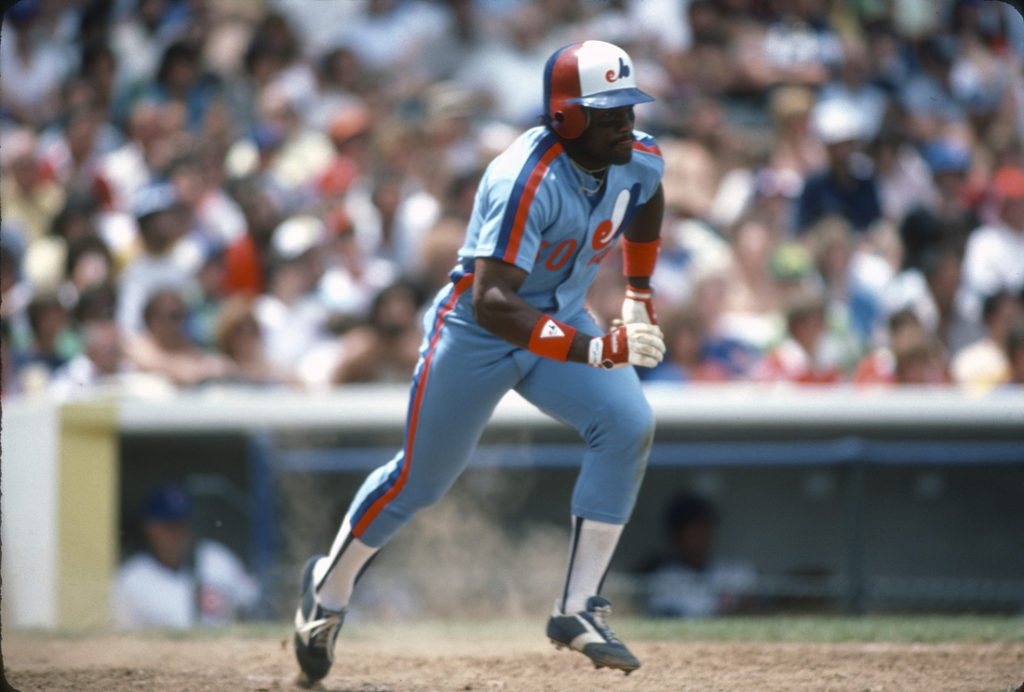 Tim Raines Sr. spent most of his career playing for the Montreal Expos, from 1979 through 1990 and again at the end of his career in 2002. During his time away from the Expos, he spent five seasons with the Chicago White Sox, three with the New York Yankees a single season with the Oakland A's, during which he was diagnosed with lupus and spent part of the year in treatment and recovery. He later returned to baseball and played a very short stint with the Baltimore Orioles before returning to Montreal.
His list of awards throughout his career may be shorter than many of his fellow Hall of Famers. In 1986 he was a Silver Slugger and held the batting title once, he was a 7-time All Star and won the World Series with the Yankees in 1996. One of his greatest achievements, though, cannot be commemorated with an award. Raines is the only player in the history of Major League Baseball to steal 70+ bases in six consecutive seasons. In 1983 Raines stole a total of 90 bases.
During a minor league stint while returning from an injury, Raines played alongside his son Tim Raines Jr., becoming the fights father-son duo to play together. They would later play together for the Orioles.
Raines's primary team is the Montreal Expos, but recently the White Sox announced they will honor the former outfielder with a day of his own, Tim Raines day, on September 9th.
Ivan Rodriguez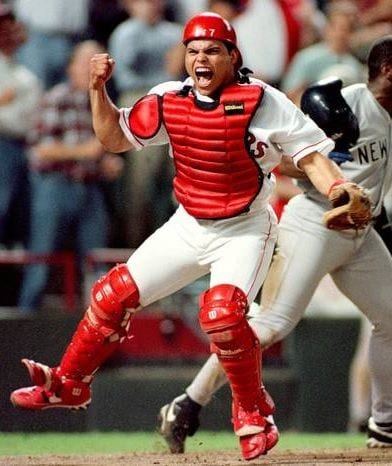 Ivan Rodriguez was discovered by the same scout who found and signed Roberto and Sandy Alomar Jr. His playing days began as a young kid in Vega Baja, Puerto Rico and ended with 13 Gold Gloves, seven Silver Slugger awards, a NLCS MVP award, the 1999 MVP award and a World Series in 2003 with the Marlins. The long-time Texas Rangers catcher was elected to the Hall of Fame the first time his name appeared on the ballot.
Rodriguez played the most games by a catcher in the history of the league, with 2,427 defensive games behind the plate. He spent 13 seasons with the Rangers, five with Detroit, two with Washington and a single season with the Yankees, Astros and Marlins, the latter even honored him during this season's All Star Game in the Miami.
He led the league in caught stealing percentage nine times, including six straight seasons. Rodriguez, whose parents will be in the audience on Sunday, will deliver his speech in both English and Spanish.
John Schuerholz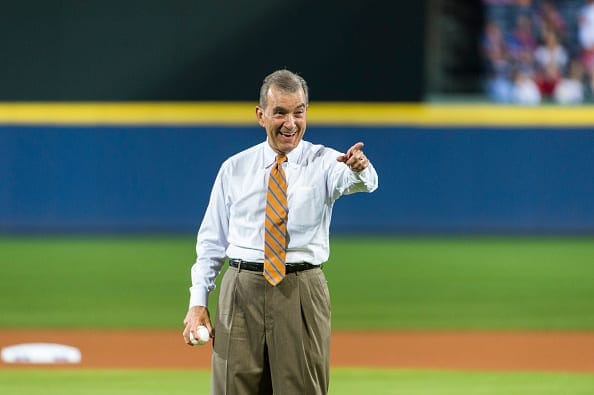 John Schuerholz was raised around baseball by a father who played second base in the minor league. Schuerholz also played second while in high school, and in college at Towson University he played baseball and soccer, and was named Athlete of the Year his senior year. But his playing days came to an end when he graduated from Towson, and he quickly took a job as a teacher.
But Schuerholz wasn't ready to give up on baseball, and wrote a letter to the chairman of the Baltimore Orioles. The letter eventually made it's way to Orioles president Frank Cashen, and later to the director of player development who would hire Schuerholz.
There was no looking back. Schuerholz would move on to work for the Kansas City Royals, where he moved up the ladder to eventually become general manager in 1981. In 1985, Sporting News named him Executive of the Year.
A few years later, in 1990, Schuerholz decided it was time to move on, and became the Atlanta Braves' GM. He would help the team go from one of the worst to winning the NL pennant in 1991 and spent 17 seasons as the team's general manager.
He was the first GM to lead teams from the AL and NL to a World Series title.
Bud Selig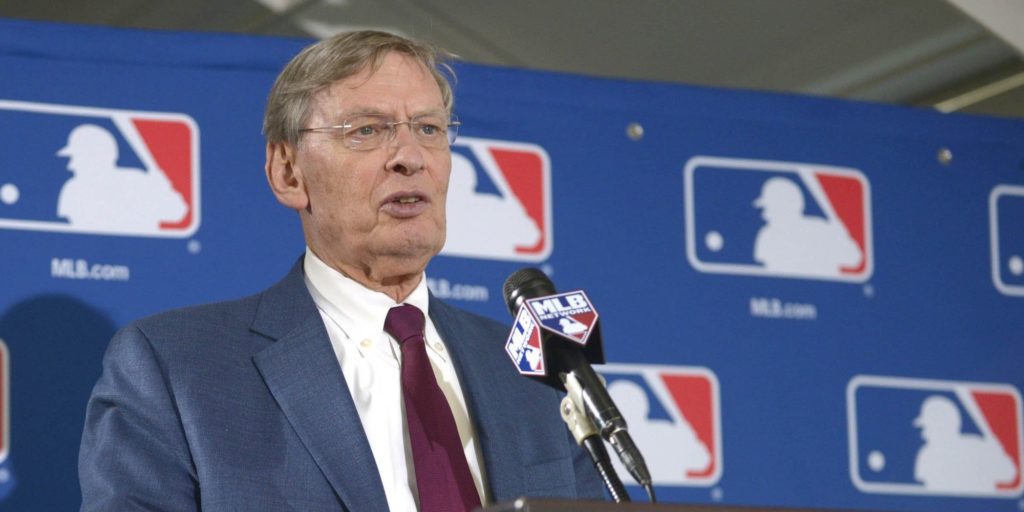 Last but not least is Bud Selig, the former commissioner of MLB. He's been around the league for decades, and it'd be tough to highlight it all.
Selig began his working career at a Ford dealership in Wisconsin, having just graduated with a degree in Political Science and American History. According to his stories, Selig sold Joe Torre his first car.
At one point he was the largest public stockholder in the local Milwaukee Braves, until they decided to move to Atlanta a few years later. But Selig didn't give up and eventually led a group to buy the Seattle Pilots and brought them to Milwaukee in 1970. The team quickly became successful and Selig began climbing through the ranks of owners.
In 1992, he was named Chairman of MLB's Executive Council, a de facto commissioner. By 1998 he became commissioner, a position he would hold for 16 years. Over those years the league grew from a $1.2 billion industry to $9 billion, and there was what you can call years of labor peace.
He will be inducted into the Hall of Fame on his 83rd birthday.